Sport
Former Blue Ridge Teammates Connect at ACC Media Days
Former Blue Ridge School teammates Aamir Simms and Mamadi Diakite were both at ACC Basketball Media Days in Charlotte, NC.
Wednesday, October 9th 2019, 8:45 PM EDT
CHARLOTTE, N.C, (WVIR) - The Atlantic Coast Conference held its annual Media Day Event in Charlotte, North Carolina this week.
Each school sent two representatives, along with the head coach.
For Clemson, one of their student-athletes was former Blue Ridge School star Aamir Simms.
The trip to Charlotte had an added benefit for Simms, as he was able to catch up with former Blue Ridge teammate Mamadi Diakite, who was there representing Virginia.
Simms says, "We've just been chatting it up, thinking about it, talking about how we're here, at this point. It's very odd, that we wear the same number, and everything. He's going into his last year, and it's my junior year. It's kind of crazy to see how we transformed as players, and people. Obviously, he has the blonde hair, so he's living his best life. It's good to see him happy, see him thriving, and succeeding, so it's been good to see my old teammate."
Simms is entering his junior season with the Tigers.
The Palmyra-native started all thirty-four games for Clemson last year.
He averaged more than 8.1 points and 4.6 rebounds per game, and shot 33-percent from behind the three-point line.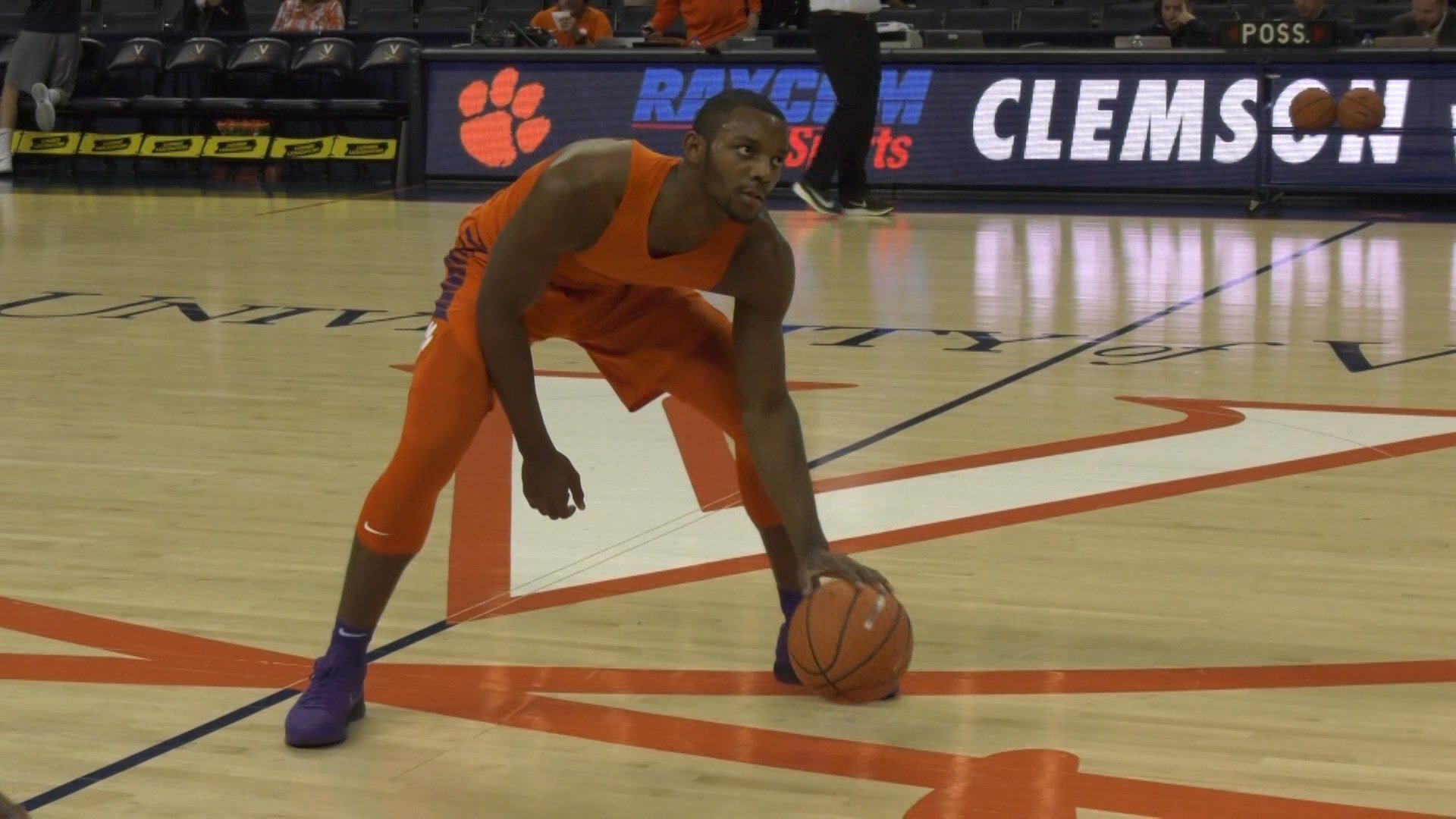 Simms says he'd been working on his dribbling and shooting during the offseason.
The 6-foot-8 junior could be playing Center for the Tigers this year, but in their new offense, he won't just be camping out in the paint and waiting for the ball.
Simms says, "I'll probably have the ball in my hands a lot of the time, similar to a point guard, with the offense that we're running now, our motion offense. So for me, it's kind of like a do-it-all type of guy, a Draymond (Green), or Boris Diaw type of thing. For me, it's just having the ball in my hand, making smart decisions, and having the trust in my teammates to make sure I make the right plays."