Sport
After Battling Injuries, Former WAHS Soccer Star Anna Sumpter Making Impact with UVa
After three ACL surgeries while in high school, and ankle reconstruction during the offseason, former WAHS soccer star Anna Sumpter is finally healthy enough to play a big role for UVa.
CHARLOTTESVILLE, Va. (WVIR) - Anna Sumpter has become a regular in the starting lineup in her fourth season with the Cavaliers.
"We're doing something really special right now," says Sumpter, "and we're working really well together. Our starting lineup, and players coming off the bench, we're meshing well. I think we got a good thing going."
Sumpter had one goal and two assists to her name heading into this season, but she is currently is fourth on the team in points this year, with three goals and four assists.
Head coach Steve Swanson says, "She does a lot of things for us. Usually, when we score goals, or create goals, Anna is involved."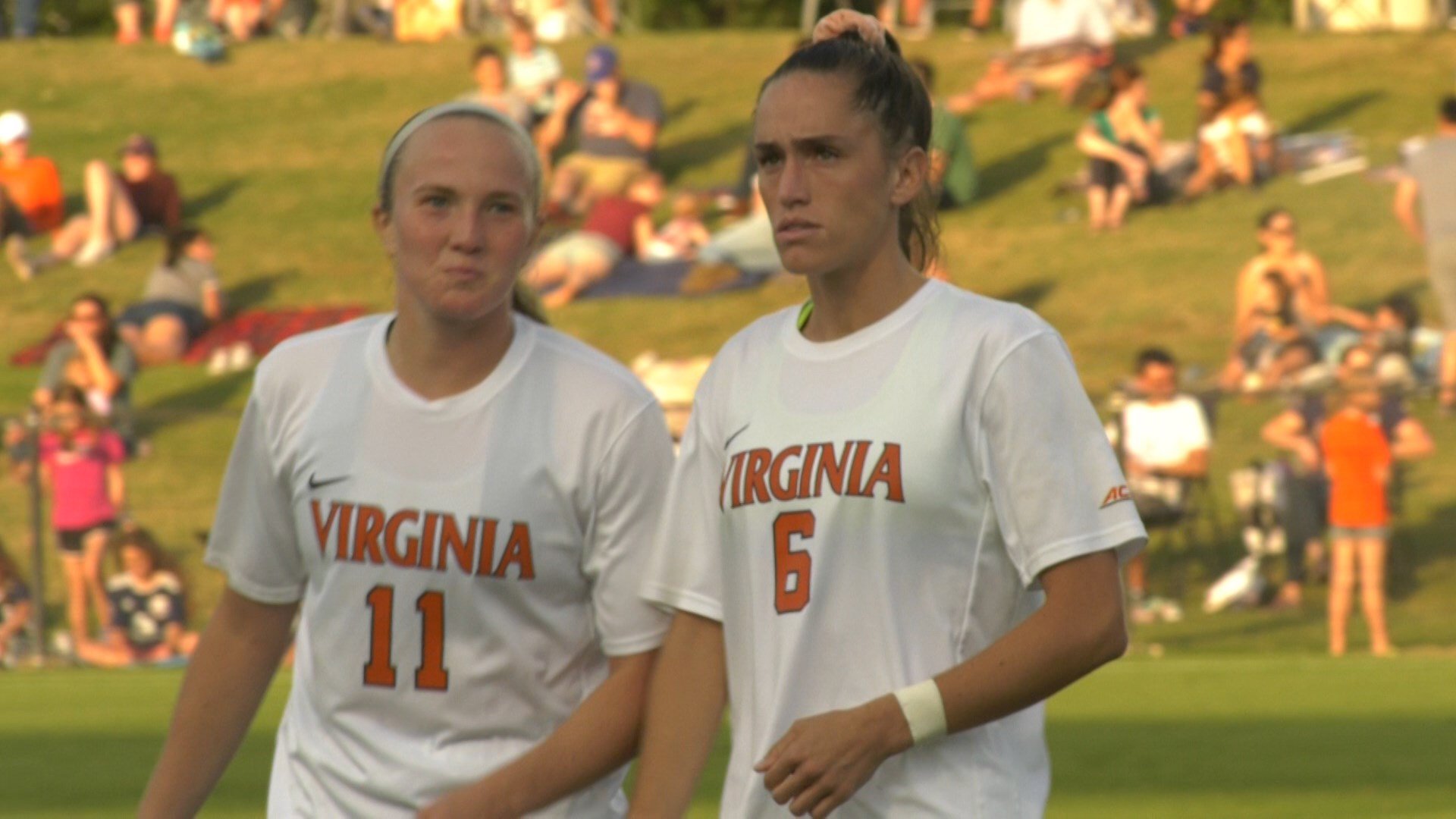 Senior forward Meghan McCool says, "I think Anna has really stepped up this season. She's stepped into a starting position, and she works really hard, which has been awesome, and I think that transfers over to the rest of the team."
Just the fact that Anna Sumpter is playing Division I college soccer, and playing at a high level, is impressive in its own right.
The former Western Albemarle star had ACL surgery three times while in high school.
She had reconstructive surgery on her ankle this past offseason, but head coach Steve Swanson says she's better, stronger, faster.
"Three ACL's," says Swanson.  "I grew up with the Bionic Man and Woman, and she's definitely that and more, I think."
"Yeah, something like that, I guess," Sumpter said, with a laugh.
Sumpter's hard work has not been overlooked by her teammates.
Freshman forward Diana Ordonez says, "I think the way that she came back from that was really inspiring to all of us, and you can always count on her to work her butt off, even if it's not her best game."
Anna Sumpter says the injury history is never on her mind when she's playing.
"Not at all," says Sumpter.  "I've had some awesome surgeons, that helped me get back, and Bill Parente, our trainer. I feel the most confident I've been. I'm just happy to be playing again."
And playing a big part, for the No. 1 ranked team in the nation.
"I just feel so lucky to be playing with this group of girls," says Sumpter.  "We're an exciting team this year. This is just the proudest I've been of our program. I'm excited."