Sport
Bronco Mendenhall Enjoying Facing In-state Opponents
Four of the Virginia football team's twelve opponents hail from the commonwealth in 2019, and Bronco Mendenhall is a fan of the in-state opposition.
Friday, September 20th 2019, 12:03 AM EDT
CHARLOTTESVILLE, Va. (WVIR) - The Virginia football team will take on a team from the commonwealth for the second time in its first four games, as the 21st ranked Cavaliers will host Old Dominion on Saturday night.
The Wahoos and the Monarchs will meet up on the gridiron for the first time in program history.
ODU restarted its football program in 2009, after disbanding the team in 1941, and made the jump from FCS to FBS in 2014.
Virginia's 2019 schedule has a lot of local flavor.
The 'Hoos played William & Mary in their home opener. 
They'll take on Liberty the week before the the regular season finale against Virginia Tech, which means four of UVa's twelve games will be against teams from the commonwealth.
"I like the idea of in-state, close, regional, because of the intrigue," says head coach Bronco Mendenhall.  "If I have my choice to travel across the country to play Oregon, or stay instate, I would much rather stay in-state. The ACC is hard enough. I think that's the right decision for the University of Virginia at this point."
Virginia will be looking to start a season with four-consecutive wins for the first time since 2004.
The Monarchs have a quarterback who likes to run the ball, but the 'Hoos are well-versed in defending a dual-threat quarterback.
The UVa defense was faced with stopping Bryce Perkins every day during spring practice and fall camp, or at least trying to slow him down.
Perkins leads the Cavaliers in both rushing attempts and yards this season, with 37 carries for 158 yards and a touchdown.
Junior quarterback Stone Smartt is in his first season at ODU.
Through two games, the JUCO-transfer has run for 98 yards on a team-high 29 carries, and he leads the Monarchs with three rushing touchdowns.
But thanks to Perkins, the 'Hoos will be ready.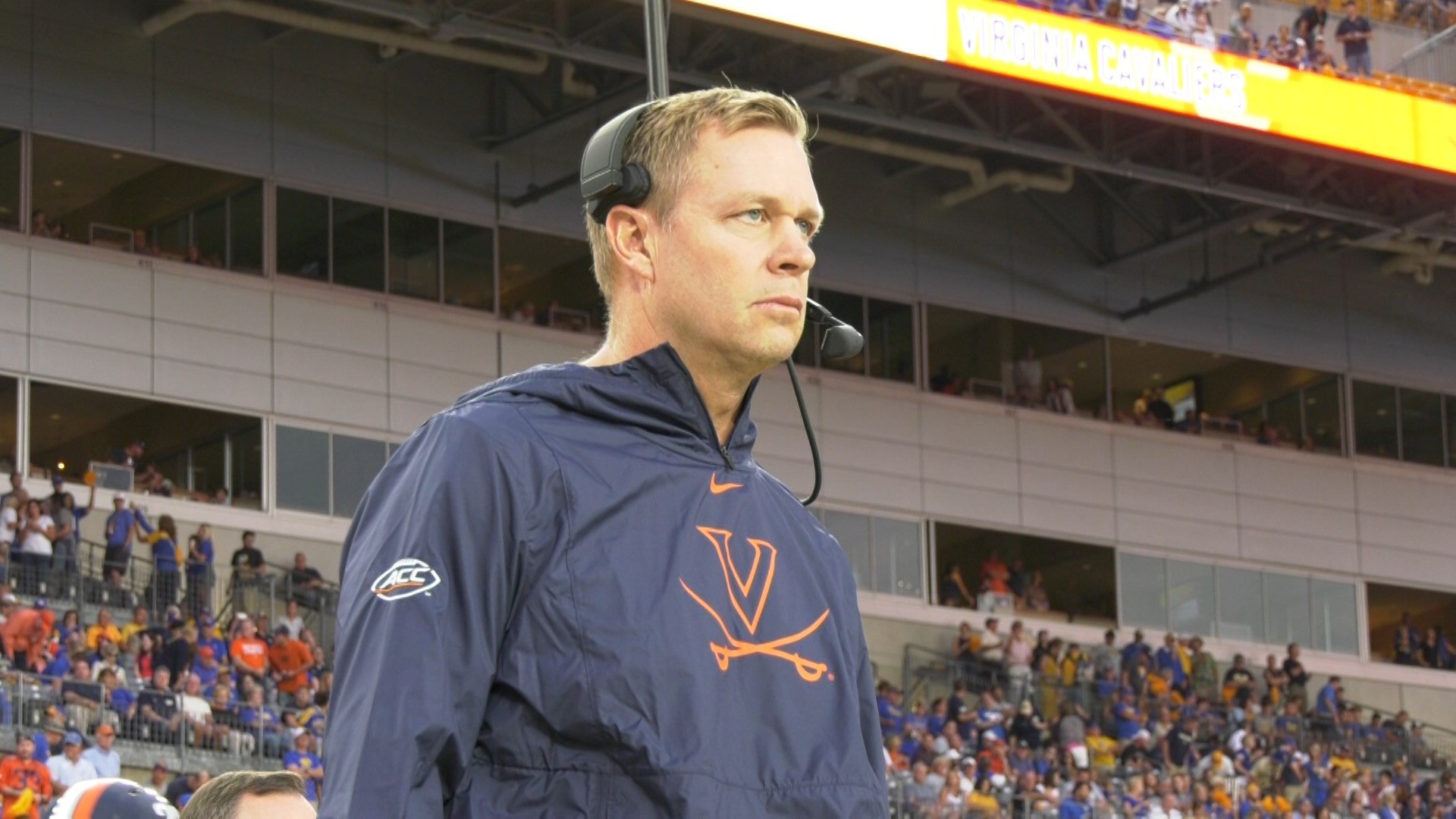 Mendenhall says, "I think it does help you prepare, especially when you're going against yourself at fall camp, and spring practice. So you identify concepts that work, and that you like, and you just simply hold on to those, and when appropriate, you pull them back out for a quarterback that might be similar."
Senior defensive end Richard Burney says, "All throughout fall camp, we had to go against Bryce. That's definitely prepared us for going against mobile quarterbacks, I believe. I'm glad that we got to go against that every day at fall camp, because that gives the defense a huge advantage in dealing with mobile quarterbacks."
Junior linebacker Rob Snyder adds, "We learned 'Don't get comfortable in your zone drops, because you might turn your eyes to look for a wide receiver, and Bryce Perkins is running down the field.' So that's what you learn, just never get comfortable in your zone drops."
Virginia and Old Dominion kick off on Saturday at seven o'clock at Scott Stadium.