Sport
Freshman Diana Ordonez Helps 'Hoos Reach No. 1 Ranking
The No. 1 Virginia Women's Soccer team is undefeated at 8-0. A huge part of the Cavaliers success is first year Diana Ordonez.
Wednesday, September 18th 2019, 3:03 PM EDT
CHARLOTTESVILLE, Va. (WVIR) - UVa freshman Diana Ordonez has helped propel Virginia to the number one ranking in the country this week in women's soccer according to the Coaches Poll.
The 17-year old from Texas has played a major role in helping the 'Hoos get off to an undefeated start (8-0).
Ordonez scored nine goals in Virginia's first six games.    She currently leads the ACC with 20 points.
"Very passionate player," says UVa head coach Steve Swanson.  "There's emotion there and you can tell how much Dee loves the game when she plays."
Swanson met forward Diana Ordonez at a three day tournament in Florida two years ago. 

"She stood out right away," says Swanson.  "Obviously she's tall, which is unusual for a striker. It's a little unusual to have somebody that tall, but then she scored goals.  "She scored goals from a number of ways and that's a little unusual too."

Ordonez was named Gatorade Player of Year in the state of Texas, competed with the US national team, and broke her high school's record for career goals.  Ordonez has scored nine goals so far this season at Virginia.

"I was really excited to know that a school of this level wanted me and wanted to invest in me," says Ordonez.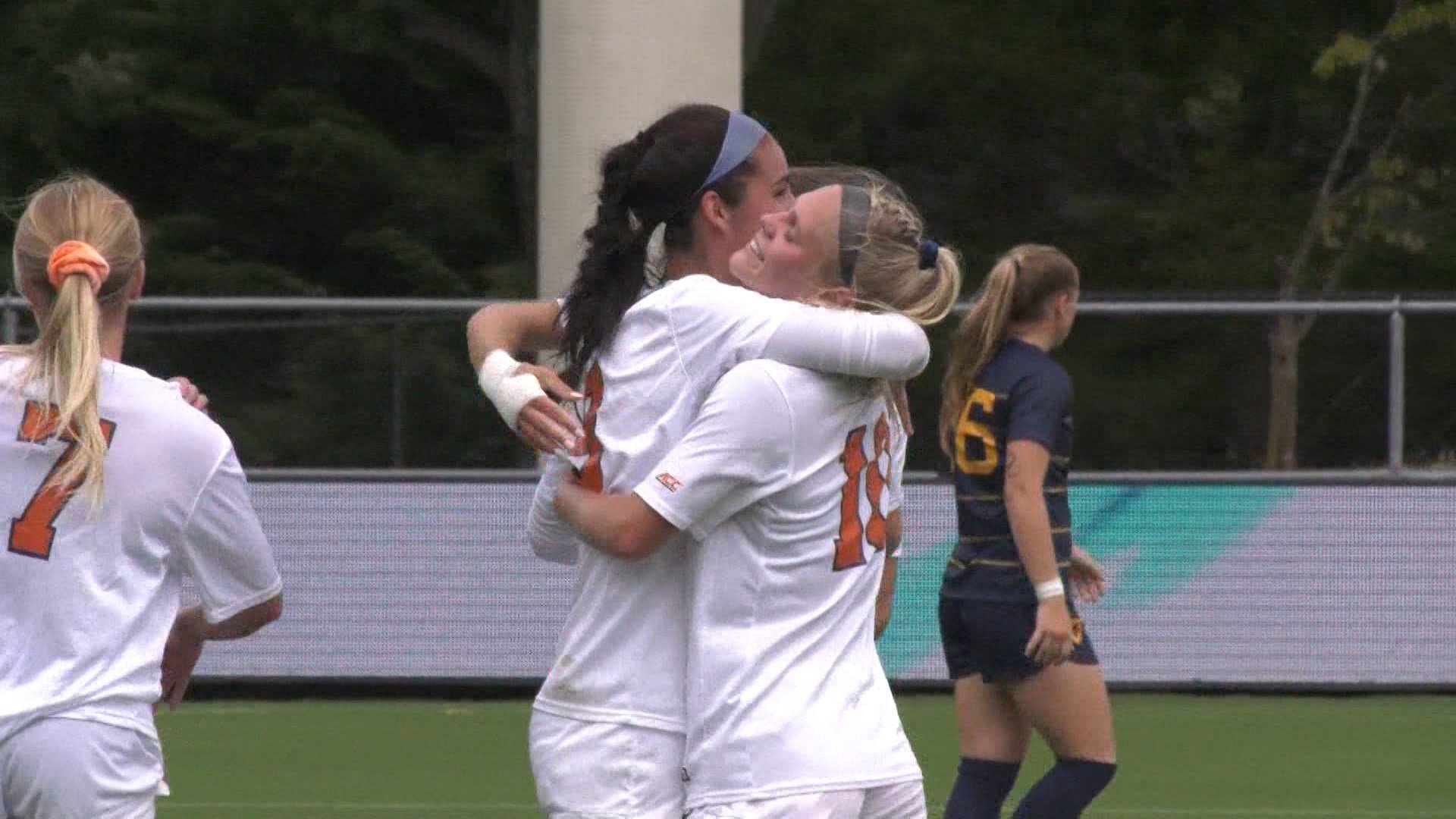 Junior midfielder Taryn Torres was a huge factor in Ordonez's decision. Torres is a piece of home. The two played on the same club team in Texas and are close family friends. 

"When she actually got here I was really excited," says Torres.  "I was thinking to myself, it's real and I really get to play with her, so it's really cool."

"I still wanted to stay close to home which was hard to find a top soccer program, a top education," says Ordonez. "I think the fact that Taryn was here really helped me to come out here."
The 5'11 first year is thriving in her first season of college soccer however, two years ago she fractured her left foot putting her aspirations to play in college in jeopardy.  
"I sat out for three months. That was really hard. It was right when I de-committed and was looking for other schools. I was really worried that they wouldn't want me," Ordonez.

Ordonez was verbally committed to Texas A&M before a change of heart landed her in Charlottesville.

"I just love his coaching style and just the way I saw the team play was the style that I wanted to follow and I know that primarily comes from the coach," says Ordonez.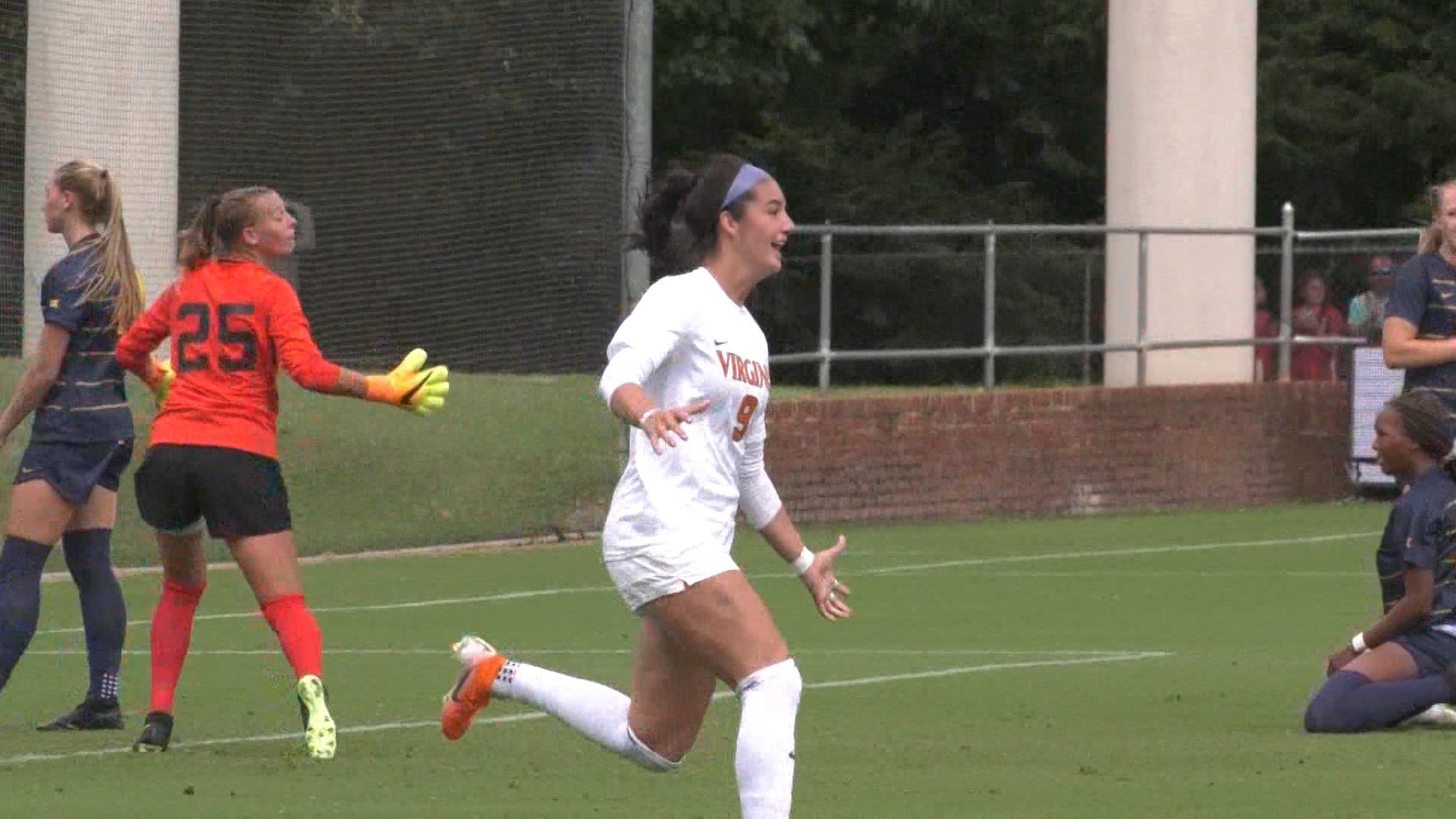 "The things we look for, not only off the field but on the field, the intrinsic qualities. The ones that matter into our culture," says Swanson. 
A culture the team says is the reason for its success.  

"That's a big thing we talk about. If things aren't going our way, we come together," says Torres.

"Our program wouldn't be nearly as successful as it has been if were not for the culture and the caliber of the student athletes that we have here and that there's a greater meaning besides themselves," says Swanson.