Sport
Louisa's Aaron Aponte Named Falcon Club Player of the Week
Aponte, a linebacker, had eight tackles, including two for a loss and sack which set up a safety in Louisa's 38-13 win over Chancellor Friday night.

Tuesday, September 10th 2019, 6:06 PM EDT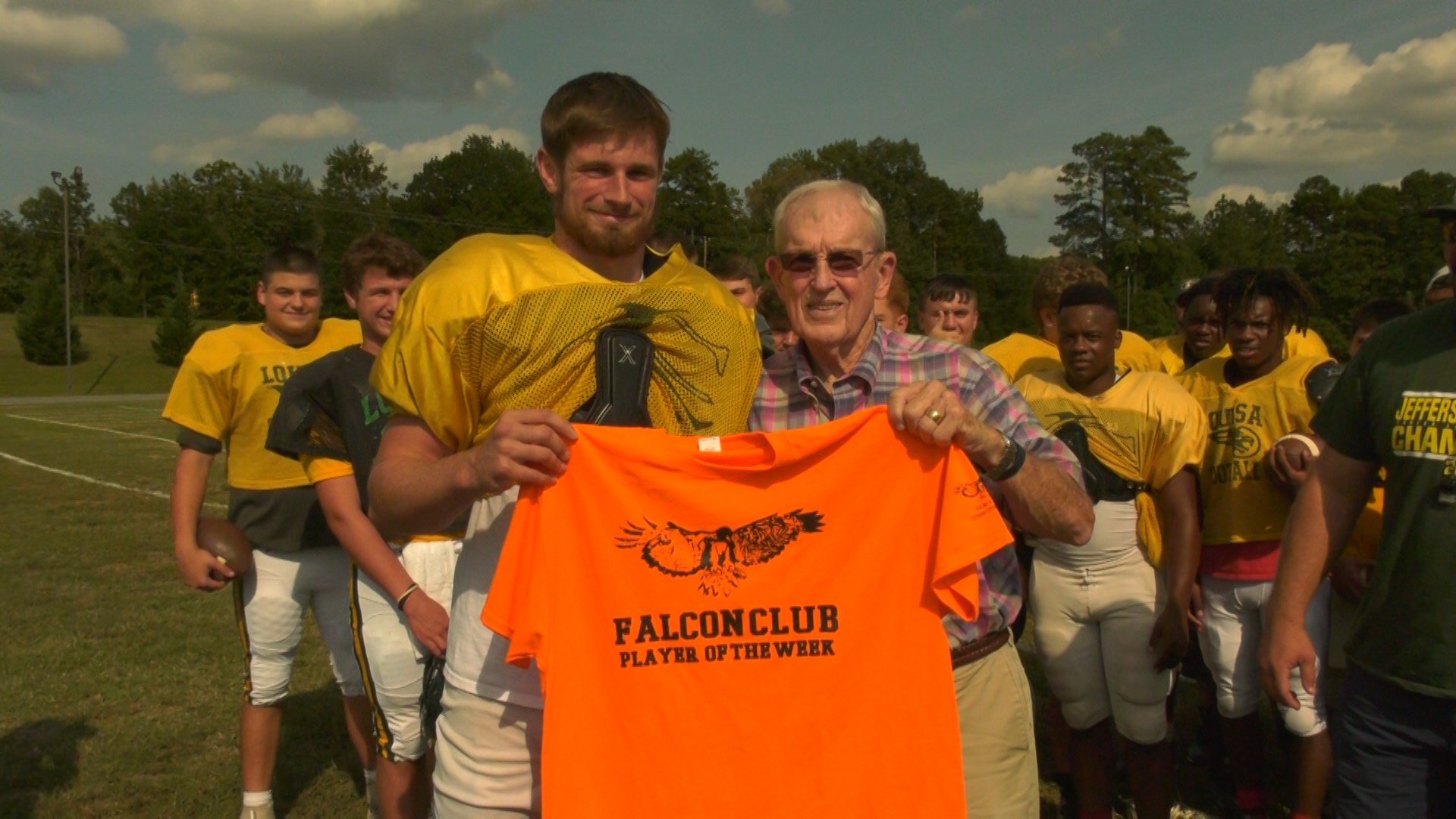 Louisa County High School football player Aaron Aponte is the Falcon Club Player of the Week.
Aponte excelled on defense Friday night in Louisa's 38-13 win over Chancellor.  He had eight tackles including two for a loss.   Aponte also had a sack.
"The kid is the epitome of hard work." says Louisa head coach Will Patrick.  "That's what Aaron Aponte is.  I'm glad he's on our team I'll tell you that much".
Aponte also ran the ball on 27-straight plays in the second half as Louisa nursed a big lead.  The team credits Aponte's performance to his intense work ethic.
"Well he comes and lifts with us every morning and then he has his little shed outside his house," adds Patrick.  "There are some weights in there and I think he's in there from 11 pm. until 1 am."
"I have a carport and I modified it and I work out in there and sometimes it gets to 30 degrees," says Aponte.  "They make fun of me for it, but it will pay off in the long hall. It's like a shed basically. They're jealous."