Sport
Big Shoes to Fill at Safety for UVa's Joey Blount
With last year's leading tackler Juan Thornhill playing in the NFL, junior safety Joey Blount will be looking to fill his shoes this season for the Cavaliers.
CHARLOTTESVILLE, Va. (WVIR) - Juan Thornhill had a team-high six interceptions for the UVa football team last year.
The safety also led the 'Hoos with 98 total tackles, but Thornhill is now in the NFL, after getting drafted in the second round by the Kansas City Chiefs.
Joey Blount will be looking to fill his shoes this season.
Blount was tied for third on the team with 65 total tackles as a sophomore, despite missing two games due to injury.
He made five starts at safety, and had two interceptions.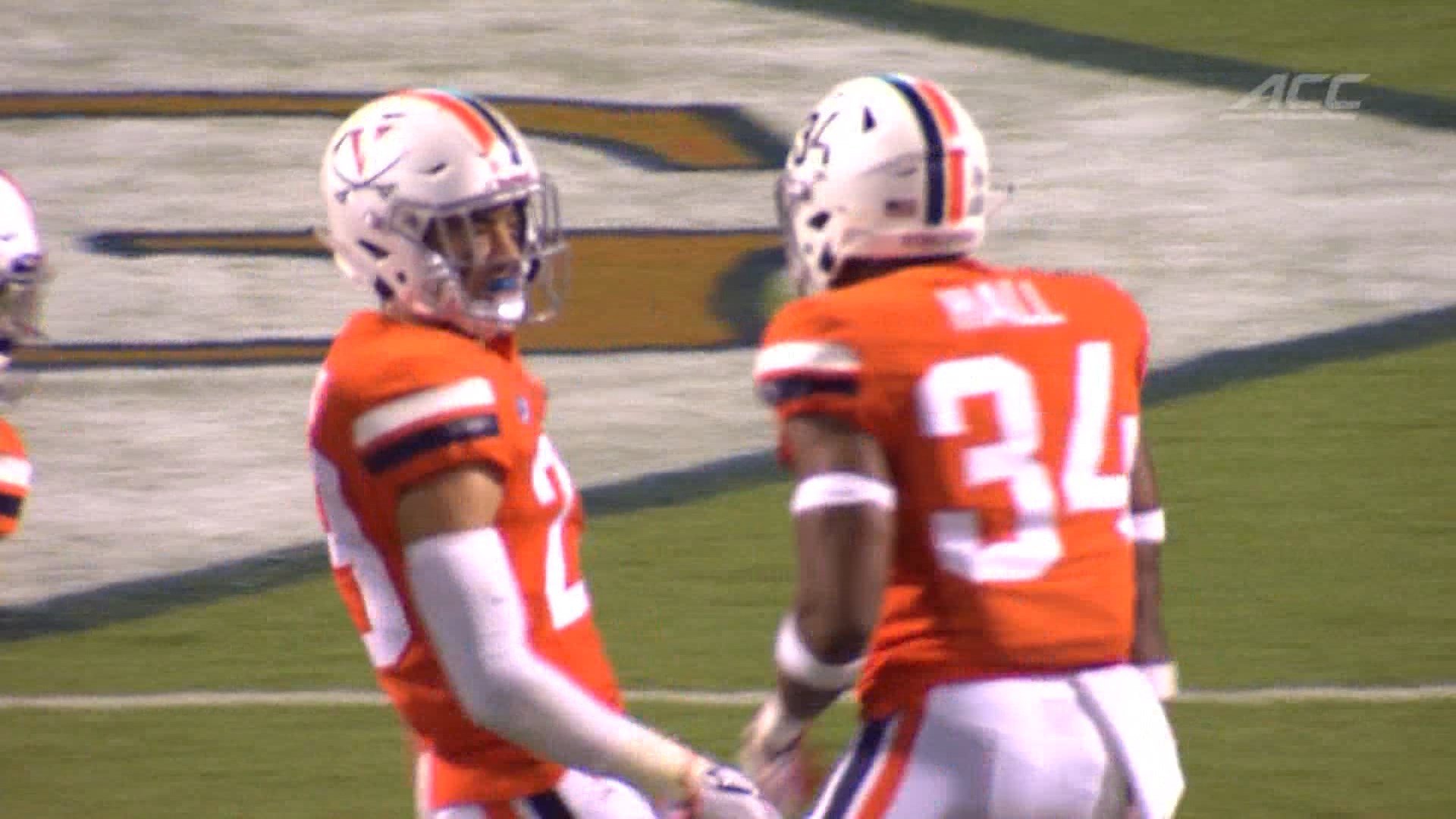 Blount is a legacy at Virginia, as his dad, Tony, was a four-year starter at safety for the 'Hoos from 1976-1979. 
Joey Blount has played both cornerback and safety for the Cavaliers, and he's played alongside some talented defensive backs.
"My first year it was Quin Blanding, last year I was with Juan," says Blount.  "Now it's just the guys who are here now. There's a lot of names who are not big names yet, but I think the shoes to fill are easily filled. I think we will do a good job without Juan and them. It's going to be exciting."
The Cavaliers open the season on August 31st at Pitt.