Sport
Fluvanna County Football Looking to Improve On Historic Season
The Fluvanna County football team and its nineteen seniors will be looking to run over the competition in 2019.
PALMYRA, Va. (WVIR) - The Fluvanna County football team reaped the rewards of its best season in decades last year.
"Our football is made from solid gold," Fluvanna County senior running back Malachi Hill said, with a smile.  
Fluvanna had a charmed season last year, with its first winning record since 2001, and first playoff appearance since 2000, but the 'Golden Football' concerns the things they didn't do right.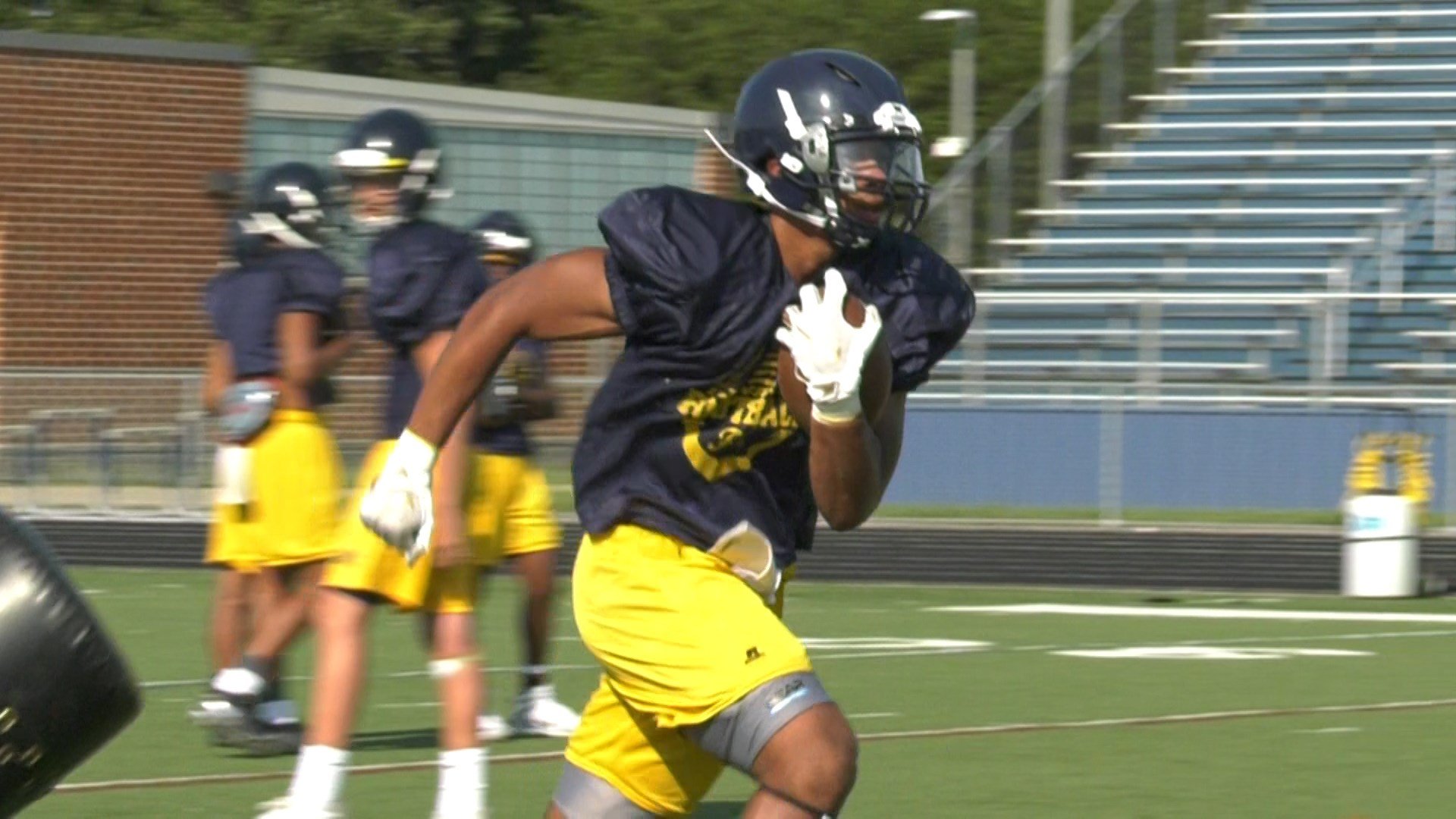 "In the last four games, we had sixteen fumbles," said Hill, "It's was a thing last year as well, but with our football, we want to hang on to it. If you got solid gold, you don't want to let go of it, and lose the value. Someone else will take it, and cash it in."
They call them the 'Flying Flucos,' but this year's Fluvanna County football team will be focused on the ground. With a dominant rushing attack, they'll be looking to pound the opposition into submission.
Head coach Mike Morris says, "Fluvanna County is going to be known as a smashmouth team. We're never going to have one back, that gets thirty carries a game, and I think that a lot of kids like that, in that they know they have a chance to play."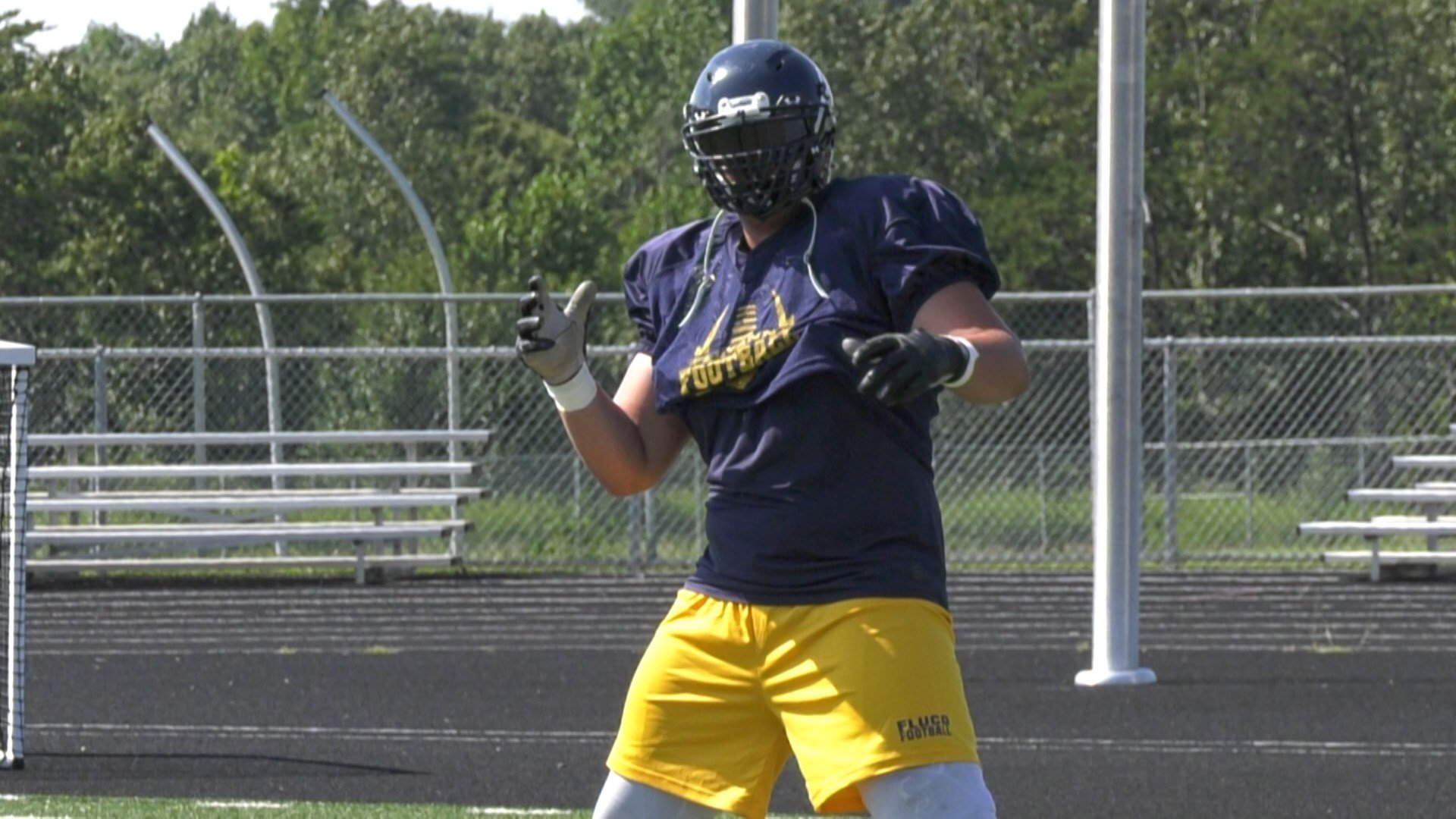 Walt Stribling is part of big offensive line, and the 6-foot-6, 315-pound senior is looking forward to clearing a path for his teammates.
"It's fun, because I know the guy in front of me is not going to like it so much," says Stribling.  "It's always fun with those guys get in the open field. Making holes for them, it makes the game fun."
Morris says, "We have some big bodies. We just have to figure out how to use them, and find a good rotation."
After putting together the program's best season in almost two decades, the Flucos are looking to improve on it this year.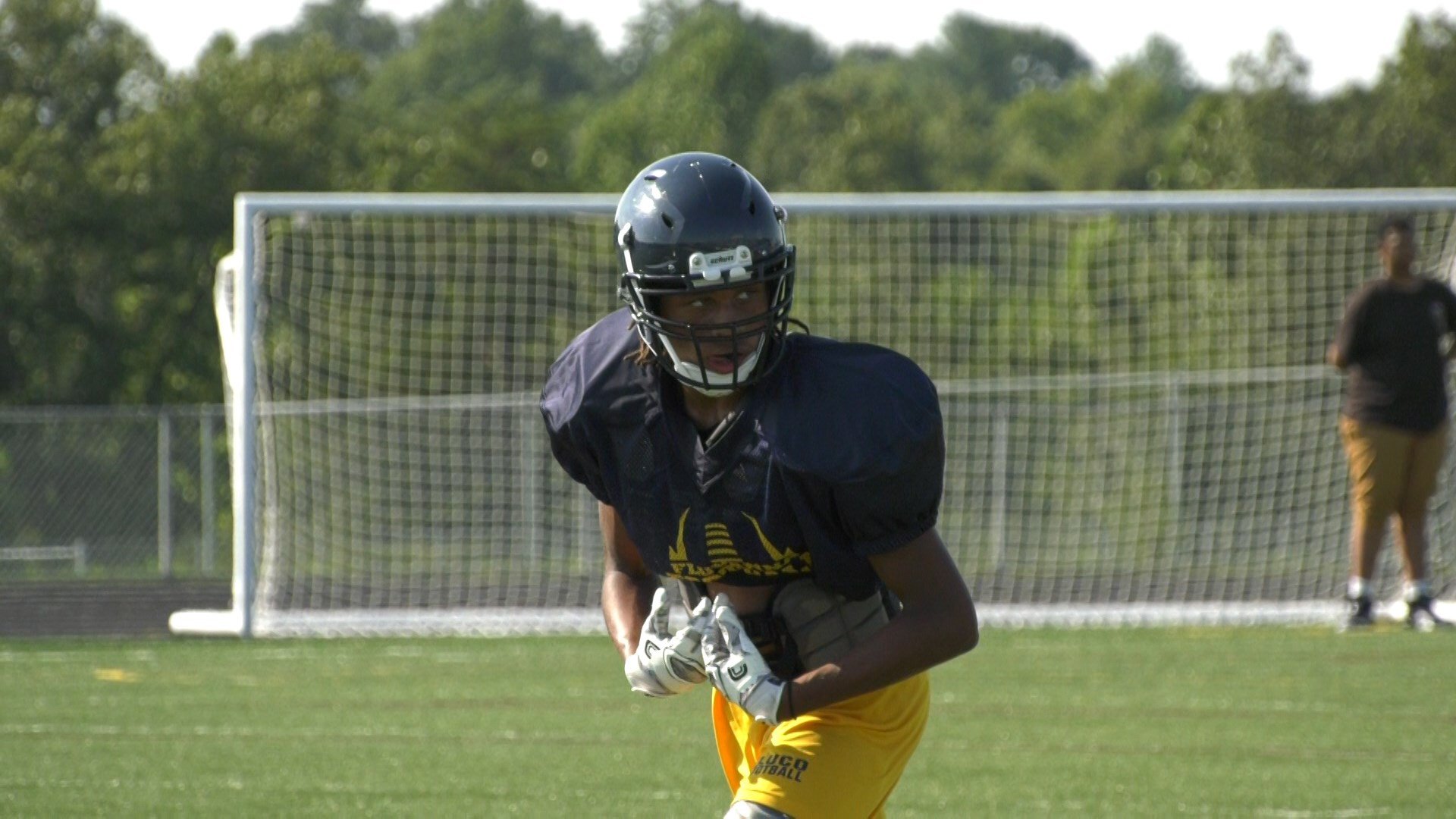 "We're not going to sneak up on anybody," says Morris, "and a lot of the other teams that we did beat, I know they're motivating each other by saying, 'You lost to Fluvanna last year.'"
Senior S/WR Elijah Bullock says, "We just keep moving on, and use that as confidence and motivation, to push ourselves even harder, so we can go further in the region."
Stribling adds, "It's amazing to be a part of, going down in history. We want to prove the world wrong again this year."