Sport
Big Senior Class, Big Expectations for William Monroe Football Team
The William Monroe football team has posted back-to-back losing seasons, but with a big senior class, the Dragons have high expectations for 2019.
Friday, August 9th 2019, 3:24 PM EDT
STANARDSVILLE, Va. (WVIR) - The William Monroe football team went 3-7 last year, but finished the season by winning two of its last three games.
Senior strong safety Kaiden Pritchett says, "Finishing strong, it helped everyone come in with this 'Dog' mentality, that we need to finish strong, and come together, and make sure everybody does their responsibility. Worry about you, because you have to trust the guy next to you will make the play, too."
The Dragons return eight All-District players, and three All-Region, and they'll be stacked on both sides of the line.
Senior defensive end David Mack says, "We're going to be a beast, definitely. It's going to be a whole new ballgame for the line. The line is going to be the backbone this year. We're going to have to be pretty mean this year, and so far we're looking like we're going to be that mean."
"The line is always where we start," says head coach Jon Rocha.  "We really have a good class of lineman."
The Dragons have eighteen seniors on the roster this year, so this season has been circled for a while, but Rocha says it's not just the quantity of the seniors, it's also the quality.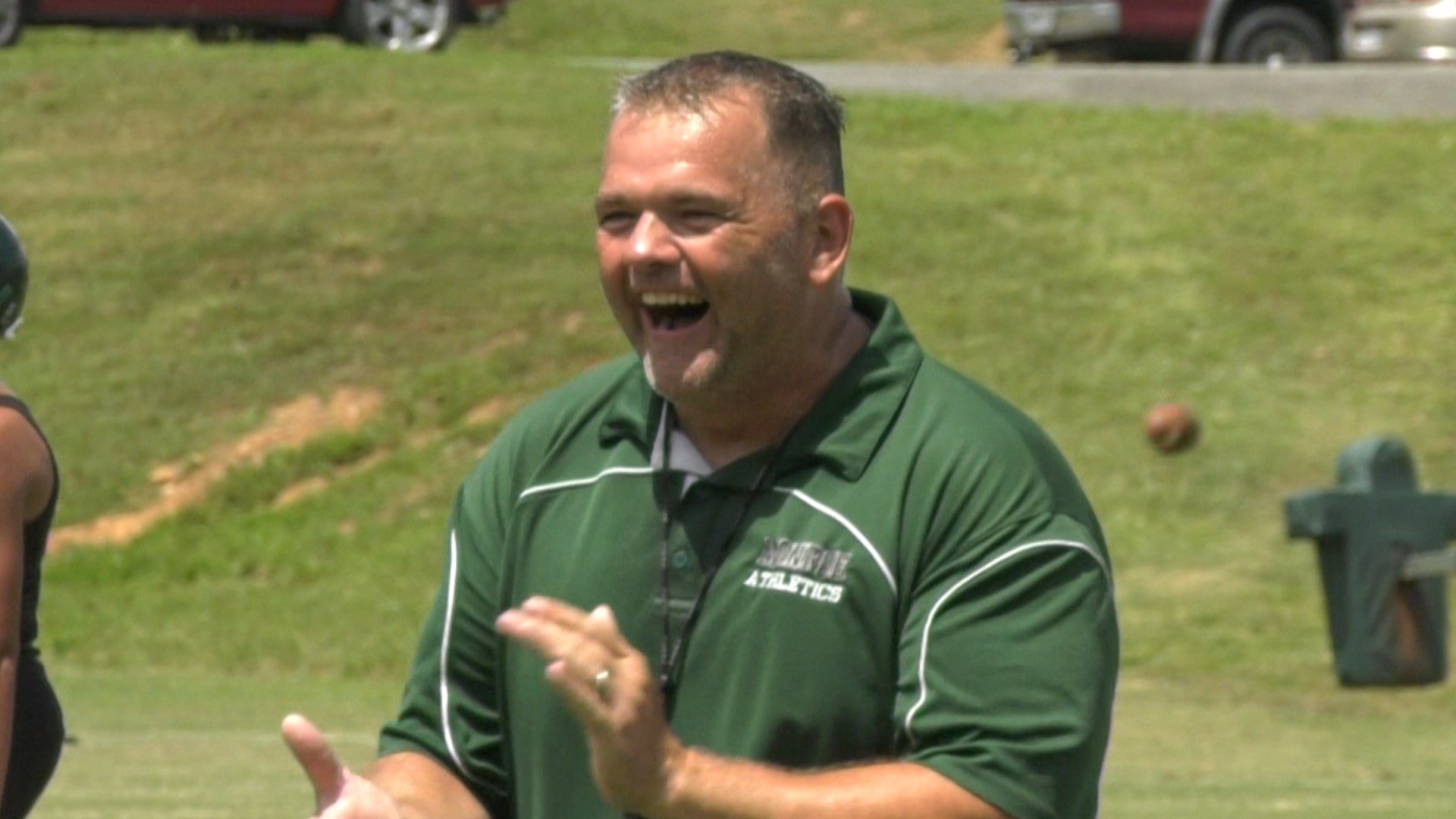 "Attitudes have been unbelievable," says Rocha.  "This has been just a phenomenal class, watching them go through, and now they're here. They're the ones who are on top of the totem pole, if you would, and they are acting like true seniors.
Mack adds, "It's wonderful, it's just great to have that brotherhood established from us all coming up through the program. It's something very special to all of us, and we hold it very close to our hearts."

The senior class is aiming to bring home the programs first district title since 1990.
Pritchett says, "It's a whole big difference, from coming up sophomore year or junior year. Now being your senior year, it's your last year, and you always want to finish with a positive season, and come out with wins."
"Just play our hearts out," adds Mack.  "This is the last one we got, for most of us, and we're just trying to make it something special. Make it something for the books."