Sport
Monticello Football Looking to Build On Experience Gained After Rare Losing Season
After struggling with a young team in 2018, the Monticello football team will be using the experience gained to get back to its winning ways.
Tuesday, August 13th 2019, 8:03 PM EDT
CHARLOTTESVILLE, Va. (WVIR) - The Monticello football team had a record of 2-8 last season.
That's the most losses the Mustangs have suffered since going 0-10 in the first year of the program in 1998.
Senior RG/DE Trent Lloyd says, "It was very tough, especially after playing the season before, where we were so successful, coming off of that high, and coming down to that low of a crash. It's a hard drop."
While the Mustangs struggled on the field last season, there were a lot of lessons learned.
Most of this years team is made up of juniors, who saw a lot of playing time last year as sophomores, including quarterback Malachi Fields.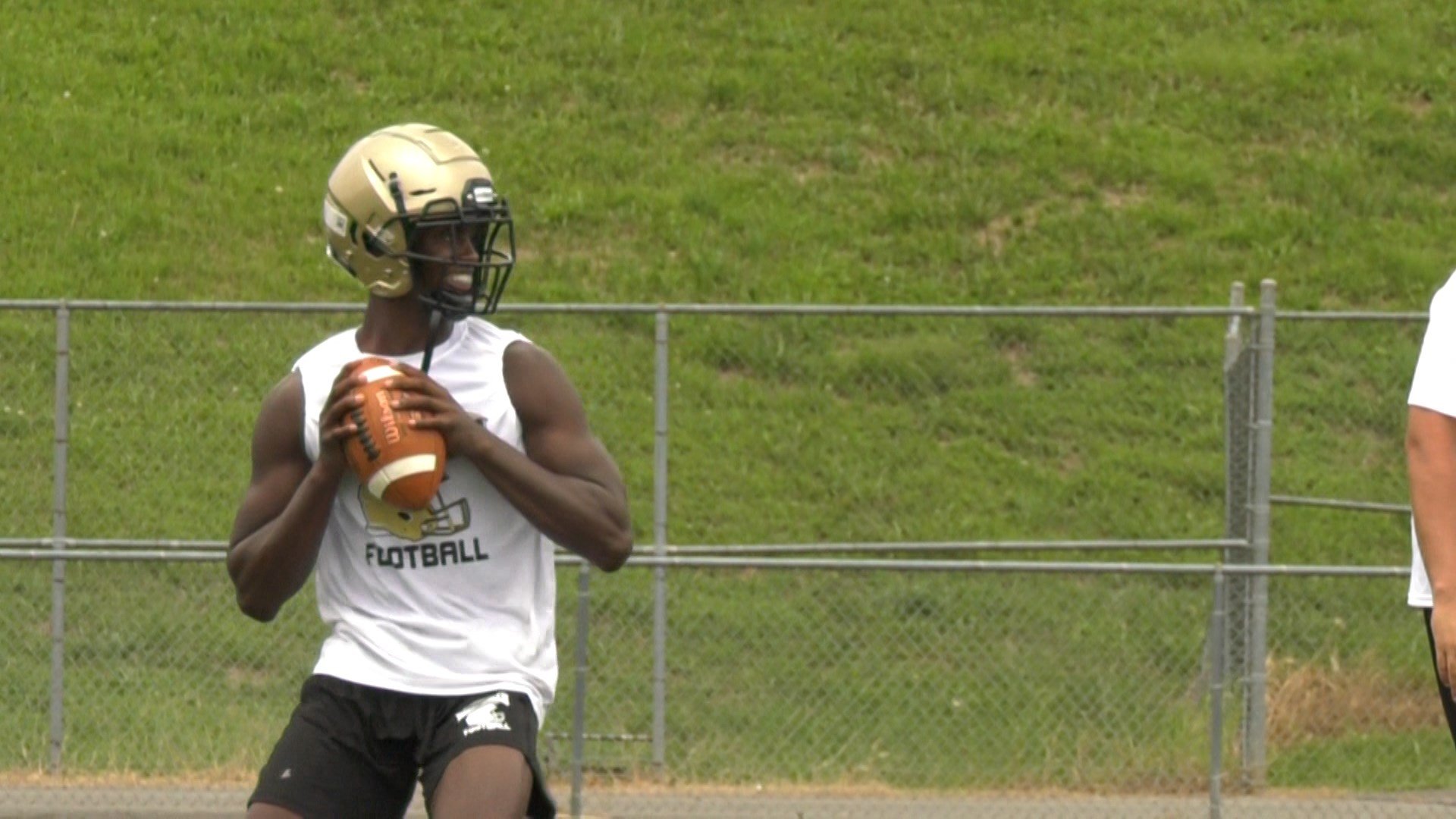 "It showed me how varsity football is," says Fields.  "Before that, I played JV, and I thought it was going to be a breeze for varsity, but I learned that it's not. Just got to come out and try to do better than last year."
Head coach Jeff Lloyd says, "He's a tremendous talent. He already has a Division I offer. He's going to have many more. Many people are interested in him already. What I want to see from him this year is growth."
Fields has scholarship offers from Liberty and VMI, and his receivers have noticed a difference in his performance at practice.
Junior WR/LB Phillip Estes says, "He's looking better this year. He's throwing the ball really good. Really accurate and hard, so it should be good to catch."
"We've been together playing football for a really long time," says junior WR/LB Tony Frazier, "so we just understand where he's going to throw the ball, and how he's going to run the offense."
Monticello will have speed. Junior WR/DB Will Trent won the 400 meter state championship last spring.
"I believe it helps with my acceleration," says Trent, "and after catching the ball, my turn-on speed, and getting to the sideline and making cuts."
The Mustangs have never had back-to-back losing seasons, and the six seniors on the roster will be working hard to make sure it doesn't happen this year.
Senior C/LB Aidan Byrnes says, "Even though we don't have the most numbers, we're all pretty tight. We all know we're here for one job, and that's have fun and do really well this year."
"When you get beat on, you want to serve some of those up to some of the people that beat on you," says Jeff Lloyd, "as you get older."
Junior LT/DE Tayshaun Minor says, "It takes more than one person to be a team, and having that chemistry, and that mindset, will make us better overall."