Sport
Branden Cogswell Coaching with Tom Sox
Former UVa baseball star Branden Cogswell has spent the summer as a coach with the Tom Sox, after beginning his coaching career on the Cavaliers' staff.
Wednesday, July 31st 2019, 7:26 PM EDT
CHARLOTTESVILLE, Va. (WVIR) - Former UVa baseball star Branden Cogswell on the Tom Sox coaching staff this summer.
Cogswell played three seasons with the Cavaliers, including a College World Series appearance, and was picked in the 7th round of the MLB Draft in 2014.
After his playing career came to an end, Cogswell was looking for a chance to remain in the dugout.
"I've always wanted to coach," says Cogswell, "I didn't know I would enjoy it as much as I do."
Branden Cogswell's career with the Tom Sox got off to a rough start, as he was coaching third base for the first time.
"My first guy that I sent home, got thrown out at home," says Cogswell.  "So after that I was like, 'OK, it can only get better from here.'"
It did. Charlottesville batted a league-high .292 under Cogswell's direction.
Tom Sox & UVa outfielder Cayman Richardson says, "He's giving you advice outside of the mechanical stuff. It's little tips here and there, to help you with the mental aspect of it, as well as the physical aspect."
"I told these guys, I'm not here to change their swings, or how they play the game," says Cogswell, "but I'm here for guidance, and I'm here for advice, to help them get better, and hopefully they take something small away from this summer, to help them grow as a player, and as a person."
Cogswell batted .309 during his career at Virginia.  He was named Second-Team All-ACC twice, once at shortstop, and once at second base.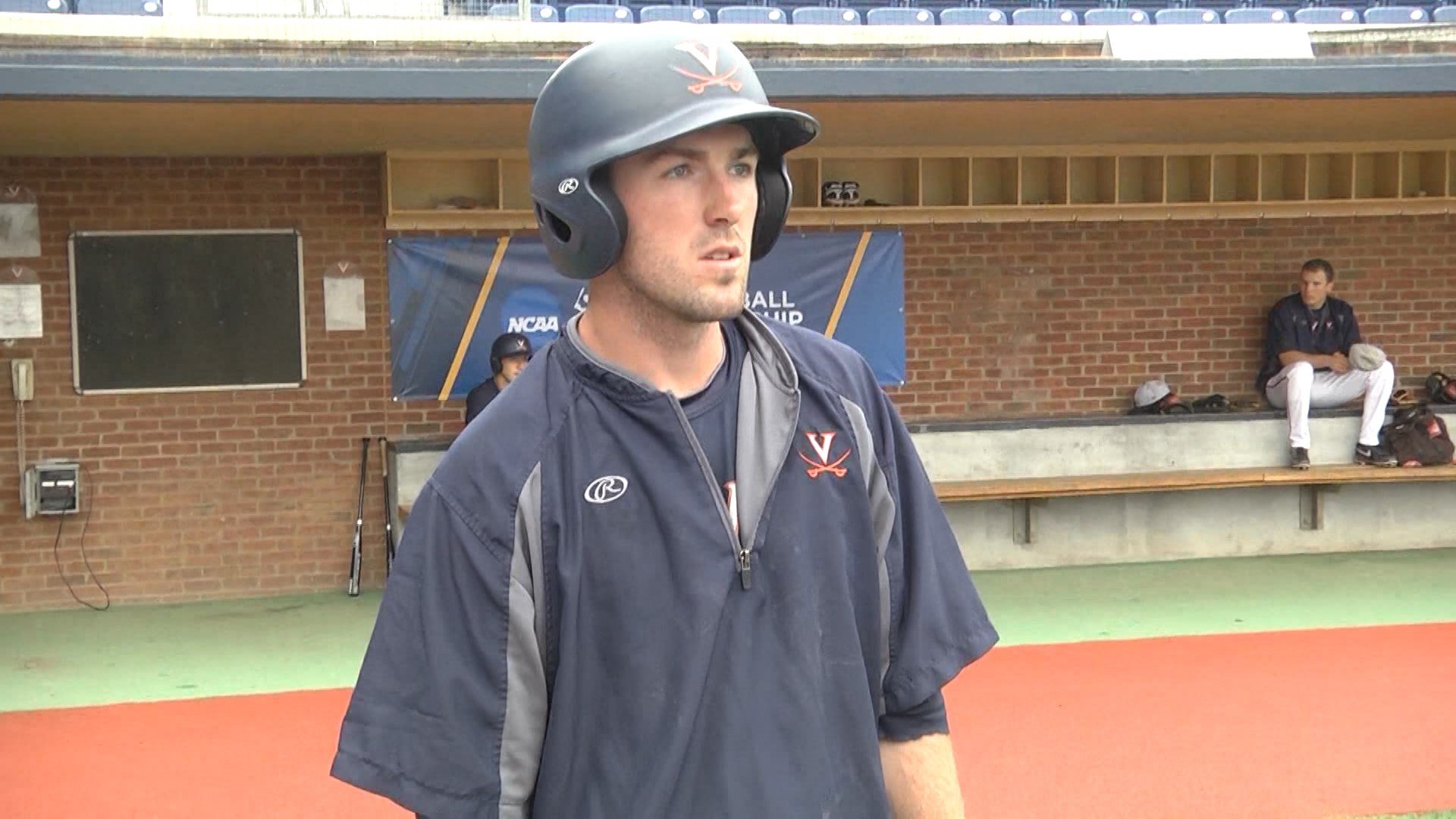 He advanced as high at Double-A at the professional level.
A shoulder injury led to the end of his playing days, but the beginning of his coaching career, after spending the last two years on staff at UVa.
"Coach (Brian) O'Connor, Coach (Kevin) McMullan, Coach (Karl) Kuhn, and Coach (Matt) Kirby were great with me, allowing me to stay on staff for two years," says Cogswell.  "I can't thank them enough, and how I've grown as a person, and as a coach, these past two years, will only help me down the road."  
Cogswell added, "I ultimately want to be a coach in a Power Five conference, and stay at the collegiate level. My experience at UVa has been great."
The Cavalier connection has helped the current UVa players on the Tom Sox roster.
Tom Sox & UVa first baseman Christian Hlinka says,  "It's been awesome having Cog's here over the summer. I got to work with him all throughout the fall and the spring last year. Having that being able to continue throughout the summer, him and I have talked about some hitting things, making adjustments early on in the season, which has definitely allowed me to excel and perform well on the field."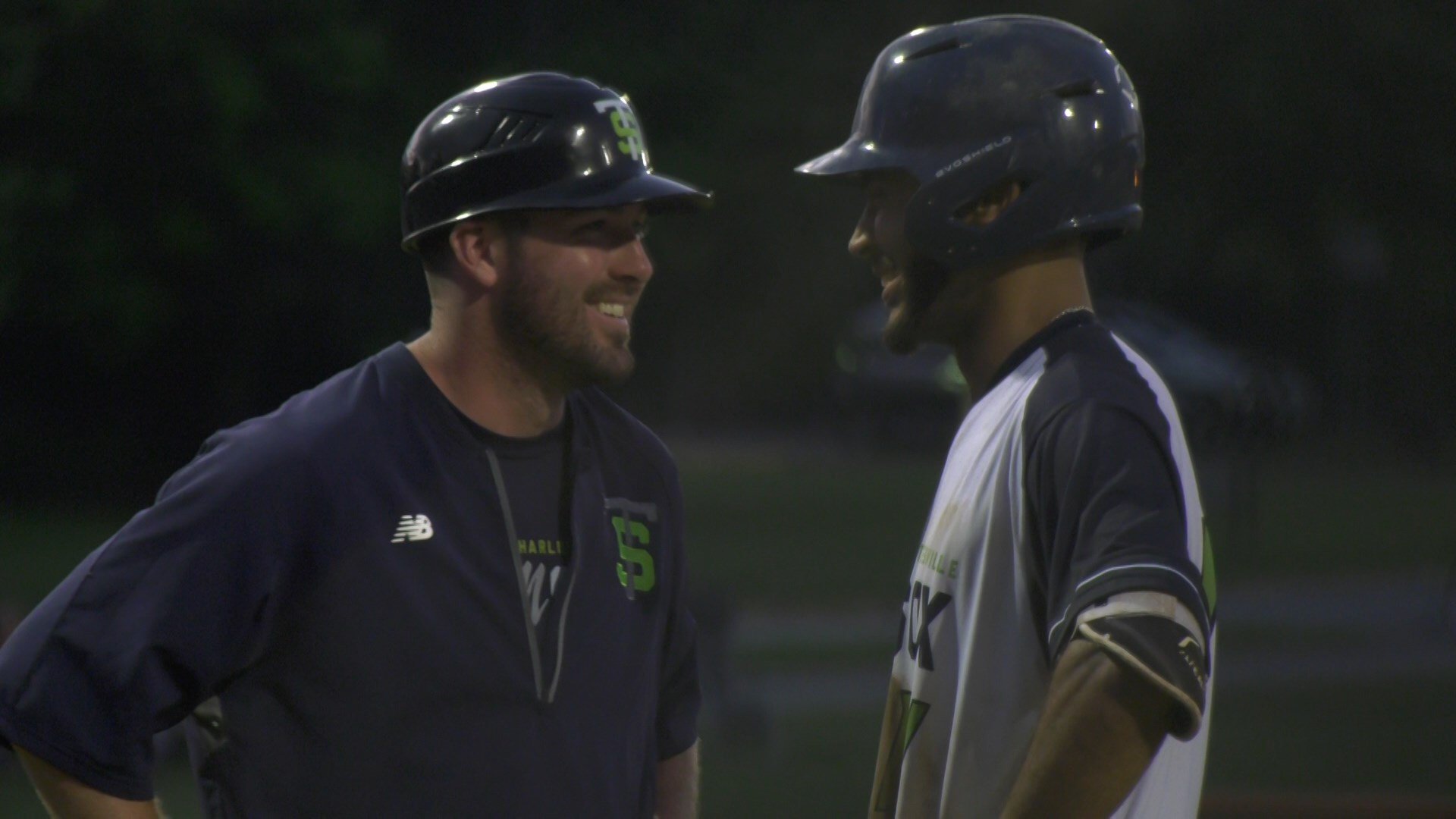 Richardson adds, "He's got a dry sense of humor, so he's always trying to make the game fun. But at the same time, he's hard on us when we needs to be."
"Both of these guys, Hlinka and Richardson, have had great success here," says Cogswell.  "It's great seeing them grow as players that will for sure help Virginia next year."
Cogswell won't be back with the Cavaliers next year. It's not official, but he'll be heading to another program, after wrapping up the season with the Tom Sox.
"Just helping guys out, after being in their shoes, helping them develop as players, but more as men, is what I enjoyed the most about coaching," says Cogswell.