Sport
Justin Anderson Investing in His Future as Coach at Top 100 Camp
Former UVa basketball star Justin Anderson was gaining experience as a head coach at the Top 100 Camp at John Paul Jones Arena.
Wednesday, June 19th 2019, 11:23 PM EDT
CHARLOTTESVILLE, Va. (WVIR) - The NBA Draft is Thursday night, and Cavalier fans will be paying close attention.
UVa is hoping to have multiple players picked for the first time since 1995.
Justin Anderson was the program's last 1st Round pick, as he went 21st overall to the Mavericks in 2015.
Anderson has a goal of playing ten-plus years in the NBA, but he's already planning ahead, for his career after basketball.
Justin Anderson was back in Charlottesville this past weekend, serving as a coach at the NBPA Top 100 Camp.
"I knew that this was a great opportunity to invest in the youth," says Anderson, "and invest in the kids coming up next, and also maybe invest in my future."
Anderson coaches the same way he plays.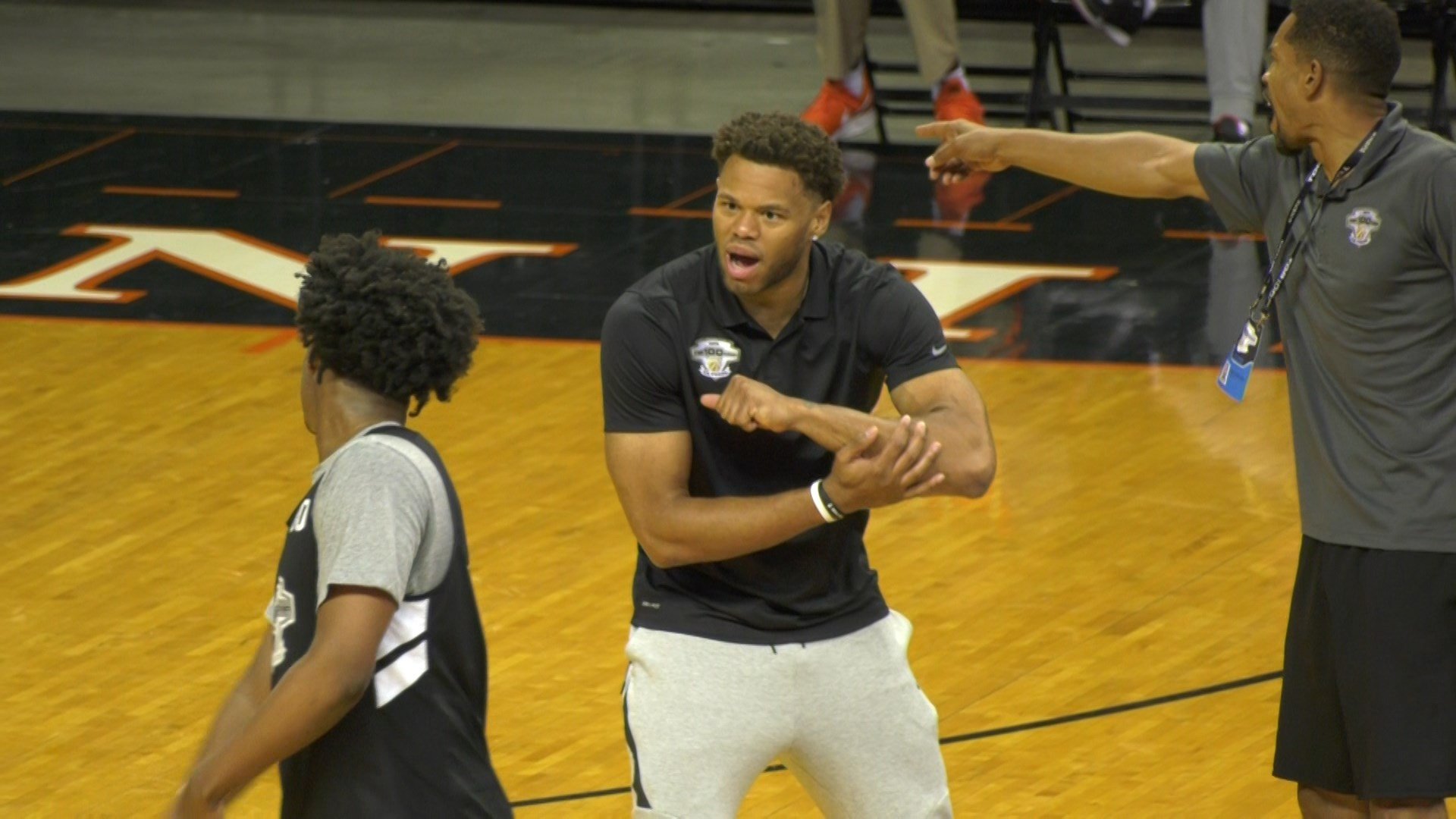 "He's great," says Trevor Keels, a four-star recruit at the camp.  "A lot of energy. You make a layup, and he's high-fiving you when you walk past. A lot of energy. He never gives you negative energy, all positive energy."
Justin Anderson played at the Top 100 Camp in 2012.
"I think that's what makes it relatable for a lot of the guys," says Anderson, "is me being able to say I've been here. I was in their shoes once, and to make it where I am now, and showing them that you also want to invest in your future, and always be preparing yourself for your future. It's great for me to try and be a lead role model for them, and the kids have responded well."
Keels adds, "It's phenomenal. He tells you how they do it in the NBA, how they did it in college, how he did it in high school. He told me he's been in my shoes, so I pay attention to him."
The players had all sorts of nicknames for the four-year NBA veteran, and first-time head coach.
Anderson says, "My guys are extremely funny. They call me 'Atlanta Hawk.' They call me 'Coach.' They call me 'Jus.' They call me all types of different stuff, that I don't know if I can even put on camera. Those guys are crazy."
Anderson said he enjoyed being a sounding board for his players, but was not doing any recruiting.
"It's been a great opportunity for me to get around these guys, and just talk about where they're at now, rather than trying to influence them for something in their future," says Anderson.  "I'm pouring in my opinion on how they should see the game, and things that they could do to make them better. There are a few guys that I would love if they came to Virginia, but they have enough people in their ear talking about recruiting. For me, I just want to be a kind of bigger brother, that can be there for them, along the way."