News
Diverging Diamond Among Plans to Reduce Traffic in Albemarle
Albemarle County officials are working with VDOT to move forward with plans to alleviate a major traffic issue on Pantops Mountain.


Tuesday, May 21st 2019, 4:35 PM EDT
ALBEMARLE COUNTY, Va. (WVIR) - Albemarle County officials are working with the Virginia Department of Transportation to move forward with plans to alleviate a major traffic issue on Pantops Mountain.
Right now, morning and evening commutes are stalled by more vehicles coming from new developments in Albemarle County and beyond.
"Maybe growth has outpaced some of the improvements that we've done so we're trying to catch up with that right now," said Albemarle County Senior Planner Cameron Langille.
Albemarle supervisors are set to approve the Pantops Master Plan next month. The Master Plan will heavily focus on Route 250 and Route 20, where backups can extend all the way to Shadwell on one end and well into the City of Charlottesville on the other end.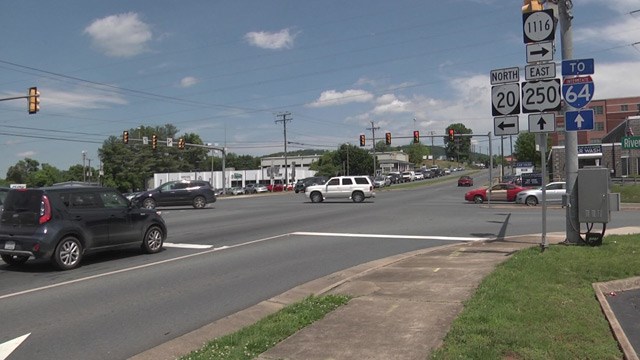 "The idea is that we're going to create a cohesive and higher-capacity in Pantops that can reduce congestion at those intersections," Langille said.
Over the next two months, drivers can expect turn lane improvements. More streets are slated for long-term improvements.
"We're looking at forming a parallel street network on the north side and south side of Route 250," Langille said.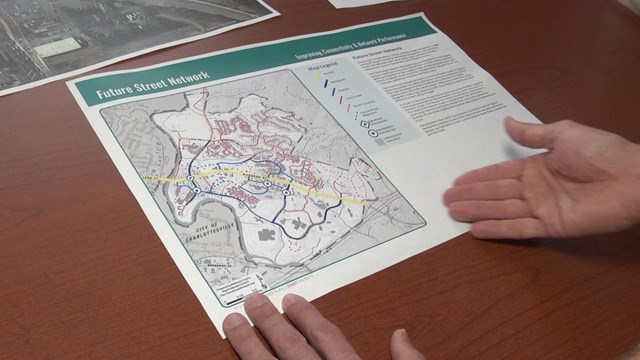 VDOT is moving forward with a diverging diamond interchange for Exit 124 off of I-64, another choke point for the area.
"It's worked very well in Zion Crossroads to help with the efficient movement to traffic," said VDOT spokesperson Lou Hatter. "We feel like it's a good solution and it's much more quickly buildable."
VDOT is also getting newer signal technology to allow traffic signals to change timing based off traffic volumes.
"It was, at the time, one of the real success stories for that technology," Hatter said. "There are other, similar but not the same technologies available now."
VDOT is spending $18.5 million on the interchange and that work could start by the end of this year. Albemarle County is estimating between $3 million and $10 million for what is in the master plan – which will take five to 10 years to complete.