Sport
Chris Long Prepared for 'Life After Football' Following Retirement Announcement
Former UVa and St. Anne's-Belfield football star Chris Long is ready for the next chapter in his life, following his retirement from the NFL.
Sunday, May 19th 2019, 6:11 PM EDT
CHARLOTTESVILLE, Va. (WVIR) - Former UVa and St. Anne's-Belfield football star Chris Long announced his retirement from the NFL Saturday night.
The two-time Super Bowl champion was named the 2018 'Walter Payton Man of the Year' for his outstanding community service, and the 34-year-old father of two is already focused on the next chapter in his career.
"I'll be a stay at home dad here soon, so I need to get ready," said Long, in an interview with NBC 29 prior to his retirement announcement.
Chris Long announced his retirement from the NFL in fitting fashion, with a tweet, holding a red plastic cup, and toasting the mountains.
The 34-year-old is walking away from the NFL after eleven seasons, and walking away in good health.
"Sometimes you have to figure out how long you want to stay at the poker table," says Long.  "One hand too many can be devastating. Two kids at home. Really enjoying being home. When I come home, it's really hard for me to want to leave, and it gets harder every year."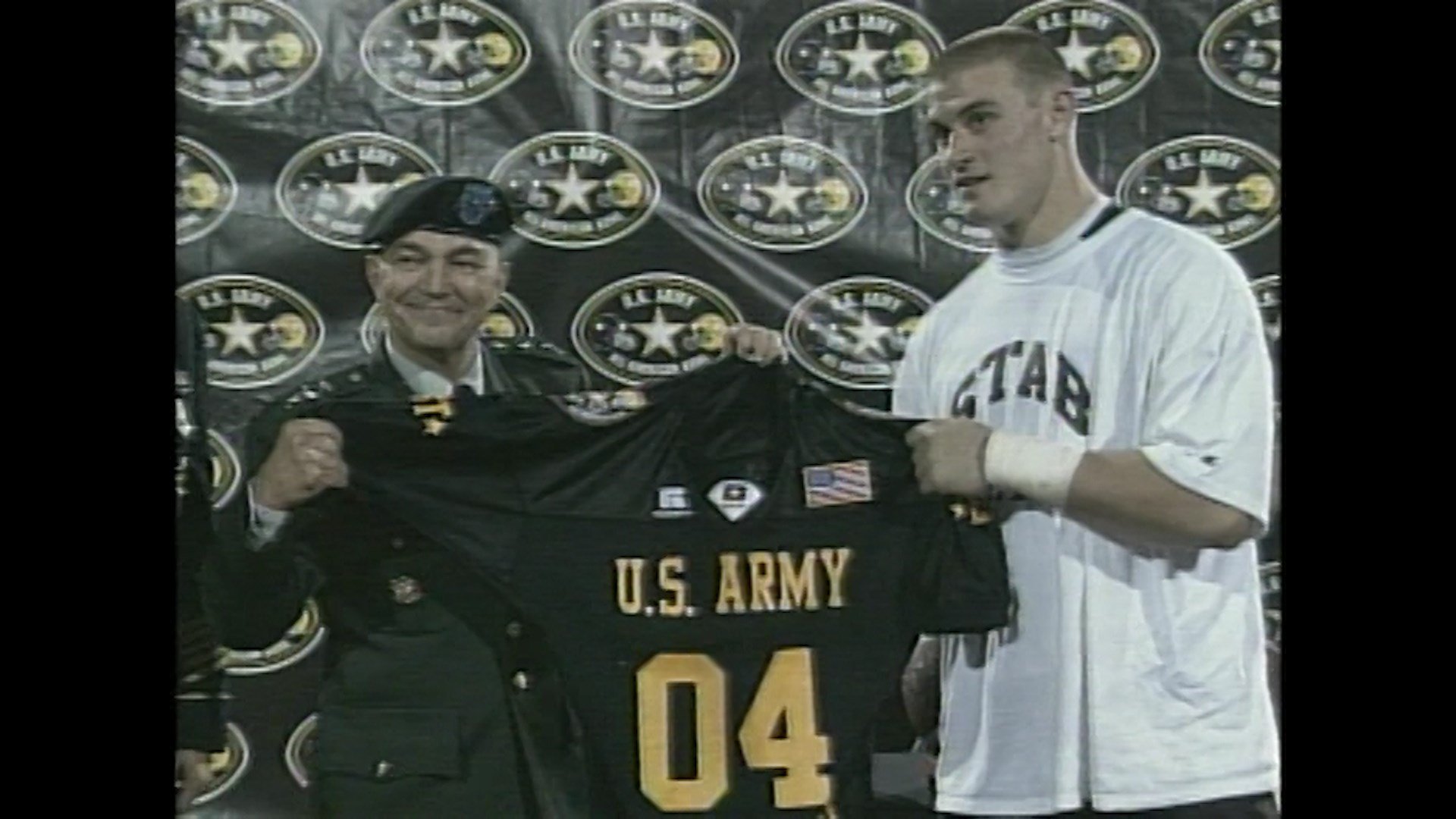 Long has been a fixture in Charlottesville, and on NBC 29, for most of his life.
He was named a High School All-American in 2003, while helping St. Anne's-Belfield win a state championship.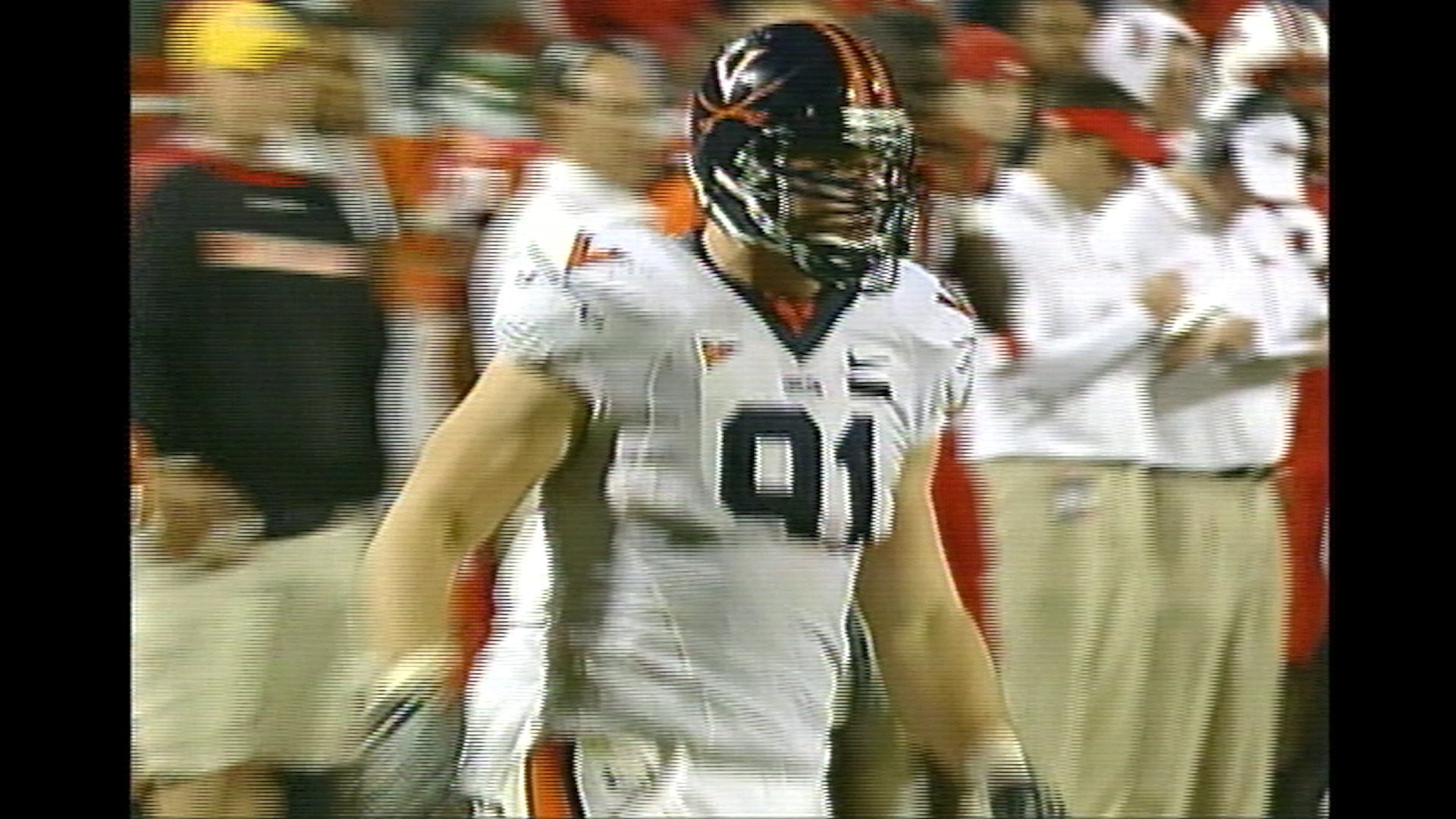 Long led the ACC in sacks (14) and tackles for a loss (19) during his senior season at UVa, and was selected by the Rams with the #2 overall pick in the NFL Draft.
Long even appeared on NBC 29 in 2016 in disguise, as 'Hopeful Powerball Player Rod Carriker.'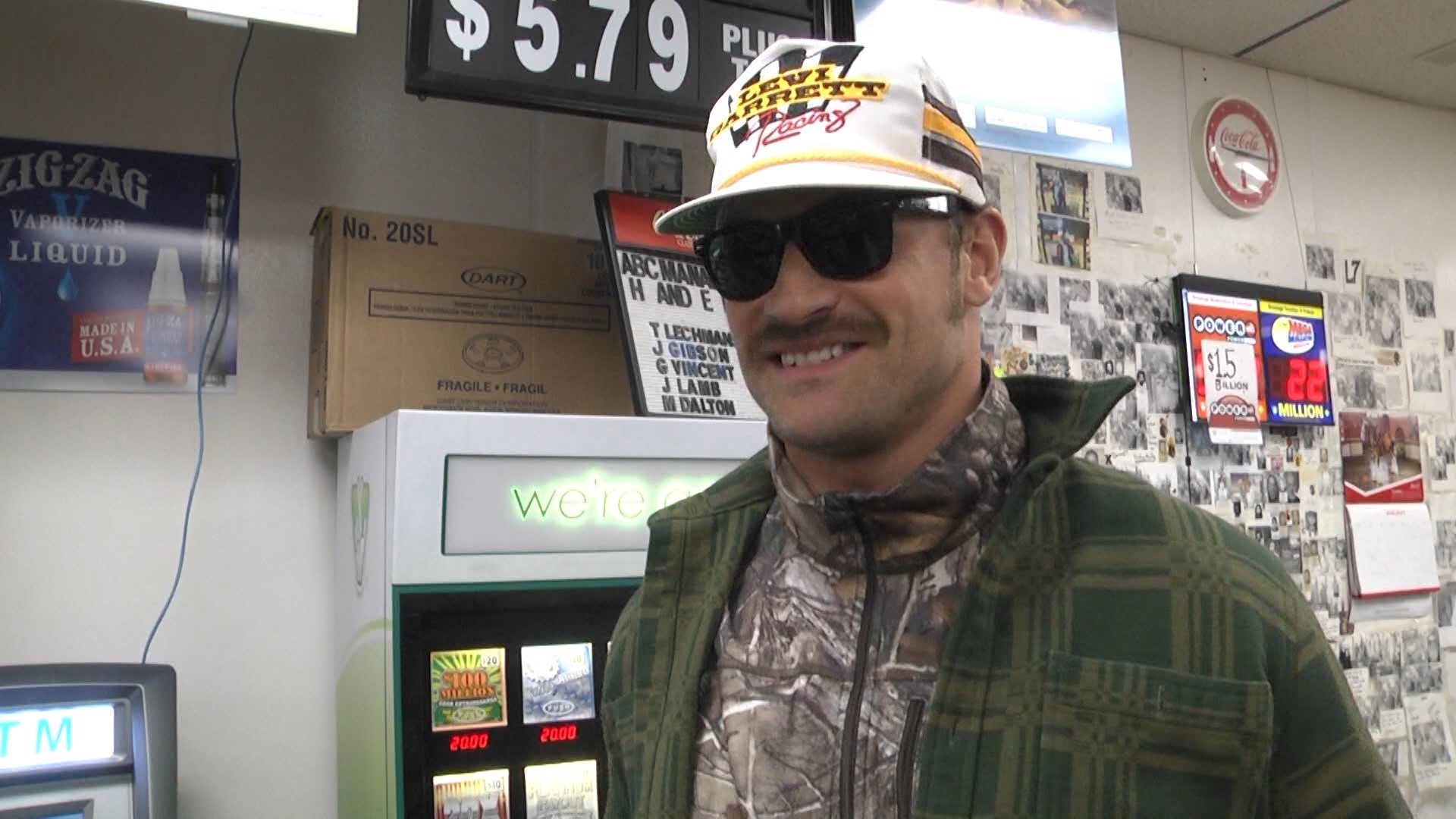 Long, in his 2016 interview as 'Carriker,' said, "I already told my old lady if we win, we're going down to Myrtle Beach for about ten months, and we're getting a time share, and the whole nine yards."
Long's father, Howie Long, has been a television analyst since 1994, but Chris Long says he's probably going in another direction.
"My pops does things one time a week, and he's in a very visual setting," says Long.  "I think I'd be on the less visual, more frequent, whether that's having a podcast, or building my own company, those are the things I'm talking about."
Long isn't worried about 'Life After Football.'
"I don't think that I will be bored," says Long.  "I don't like being bored. I'm ready to test myself. I think I know who I am, but I'll be exciting to see who I am without football."
Boating enthusiast Rod Carriker is always an option.