Sport
Threepeat: Miller School Baseball Beats Highland 10-5 to Win VISAA D2 State Championship
The Miller School baseball team scored eight runs in the first inning, and the Mavericks beat Highland 10-5 to win the VISAA D2 state championship for the third year in a row.
Saturday, May 18th 2019, 9:20 PM EDT
COLONIAL HEIGHTS, Va. (WVIR) - The Miller School baseball team won the state championship for the third year in a row, as the Mavericks defeated Highland 10-5 in the VISAA Division 2 finals on Saturday in Colonial Heights, VA.
"Honestly, we don't set out and say we want to win a state championship," says head coach Billy Wagner. "Our goal is to create kids that are going to move onto the next level, and go out there and compete. We're lucky these kids have embraced the process, and went out there and fought."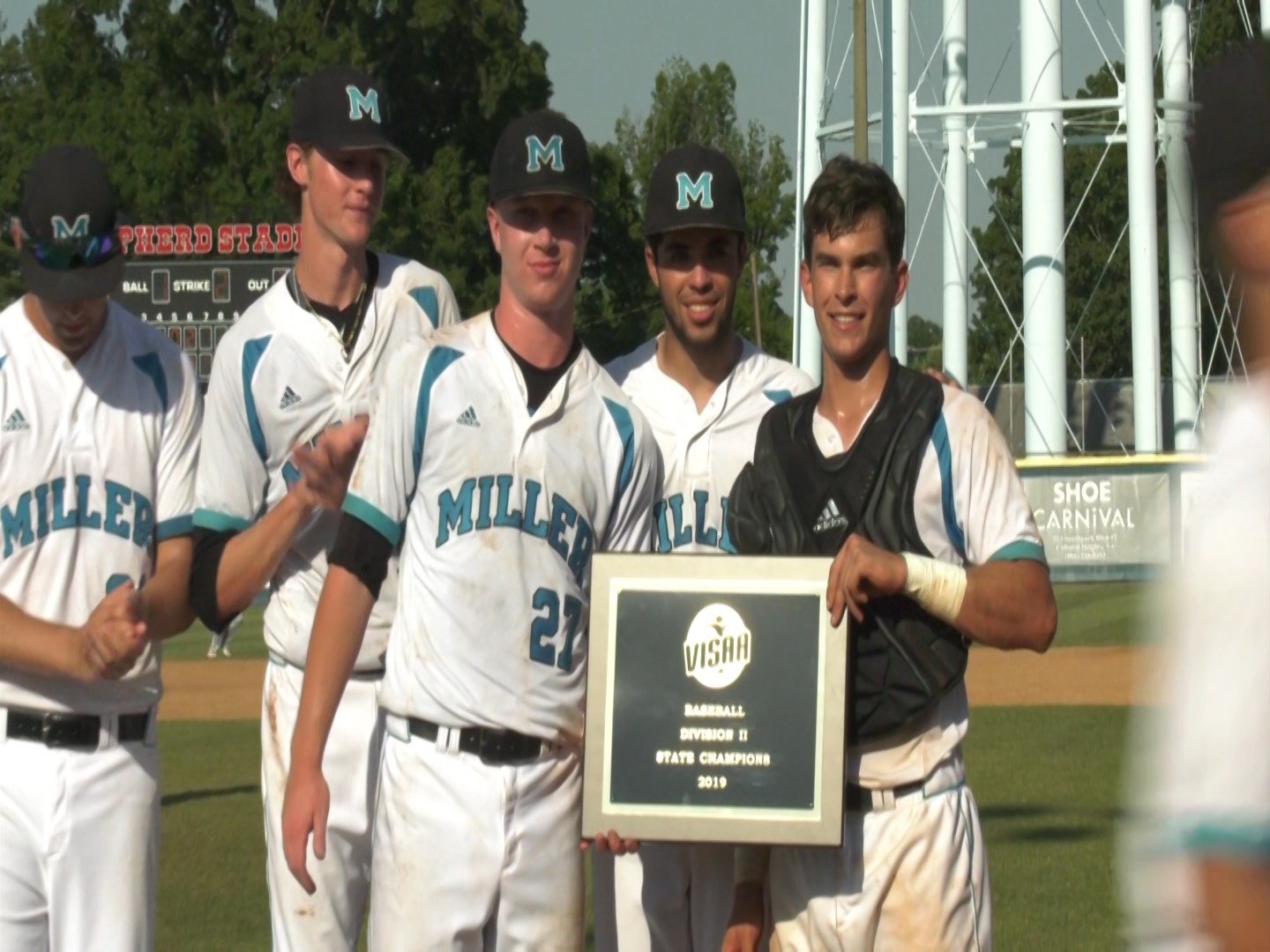 The Mavericks took control of the state championship game by scoring eight runs in the bottom of the first inning.
Junior Ethan Chenault says, "I honestly don't even have words, coming in here my sophomore year, and winning three times it's crazy. I can't wait to chase a fourth one next year."
"I'm immensely proud of my teammates," adds junior Garrett Payne.  "We have worked so hard for this.  We came and we have done everything physically possible, and it paid off."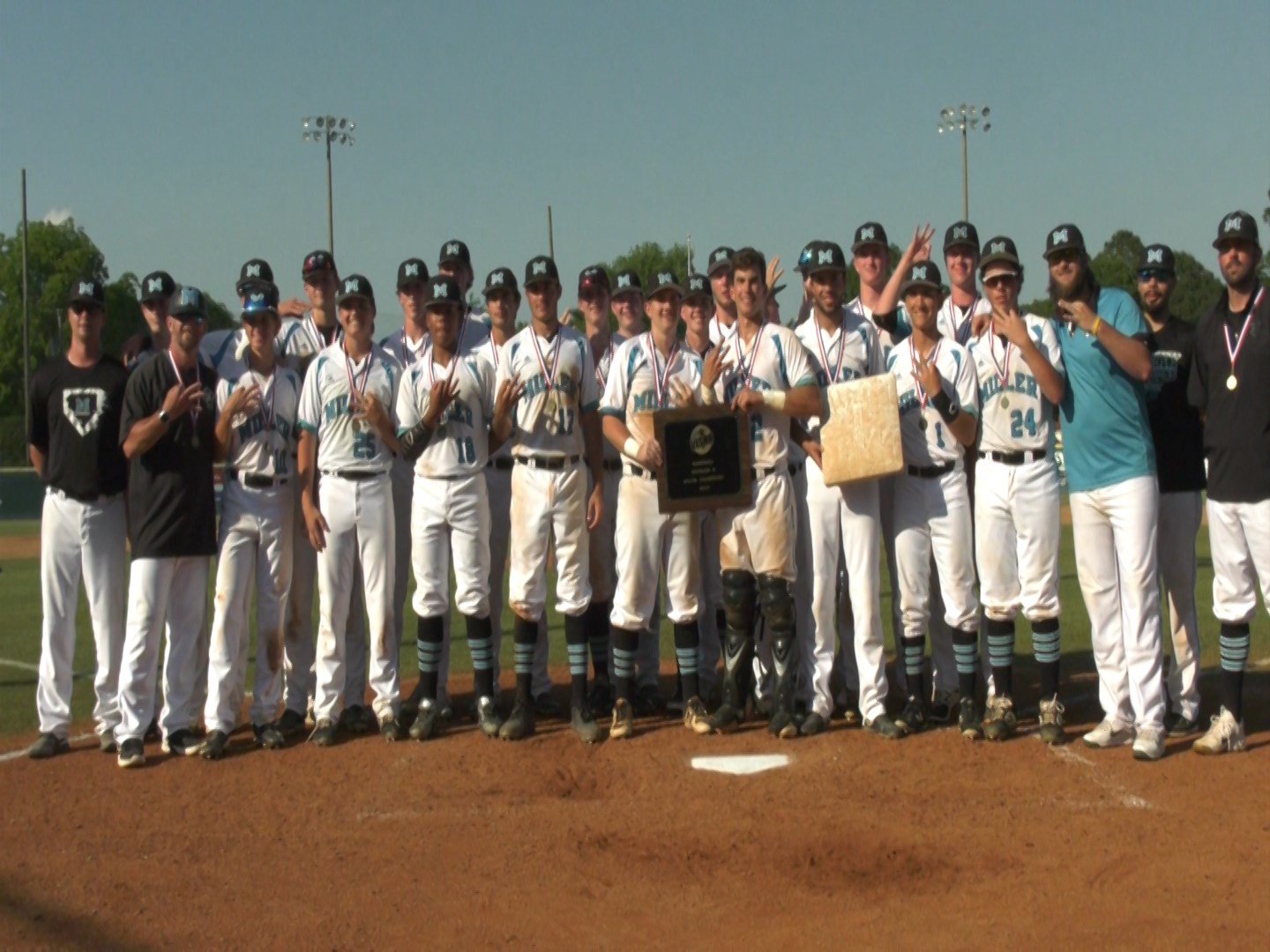 The Miller School has won the state championship four times in program history (2006, 2017, 2018, 2019).