News
Crozet Elementary Student's YouTube Channel Raises Awareness About Asperger Syndrome
A fourth-grade student at Crozet Elementary in Albemarle County is using his YouTube channel to raise awareness about autism. 
Wednesday, April 17th 2019, 2:57 PM EDT
A fourth-grade student at Crozet Elementary in Albemarle County is using his YouTube channel to raise awareness about Autism. 
Landon Blakey has Asperger Syndrome (AS), also known as Asperger's, and wants to help his classmates understand his diagnosis, while also helping other children with autism. 'Landon's Learning Channel' on YouTube started as a place to talk about his interests in science and technology.
Blakey uses his YouTube as a platform to share his experiences, the good and the bad, with a form Autism.
"Hello, my name is Landon. Today is Autism Awareness Month. Today, we're going to talk about the autism I have, Asperger's," said Landon in his video.
Through that YouTube video, nine-year-old Landon shared some of the things that make him, him.
"Some kids with autism have sensory issues, my sensory issues are hearing, smelling and tasting. They're very sensitive," said Landon.
The fourth grader was diagnosed with AS two years ago and launched his YouTube channel last year.
"He's a very brilliant kid and so he needed an outlet to divulge all the information that he knows so we thought it would be appropriate to have a YouTube channel so he can share his knowledge with the world," said Lance Blakey, parent of Landon.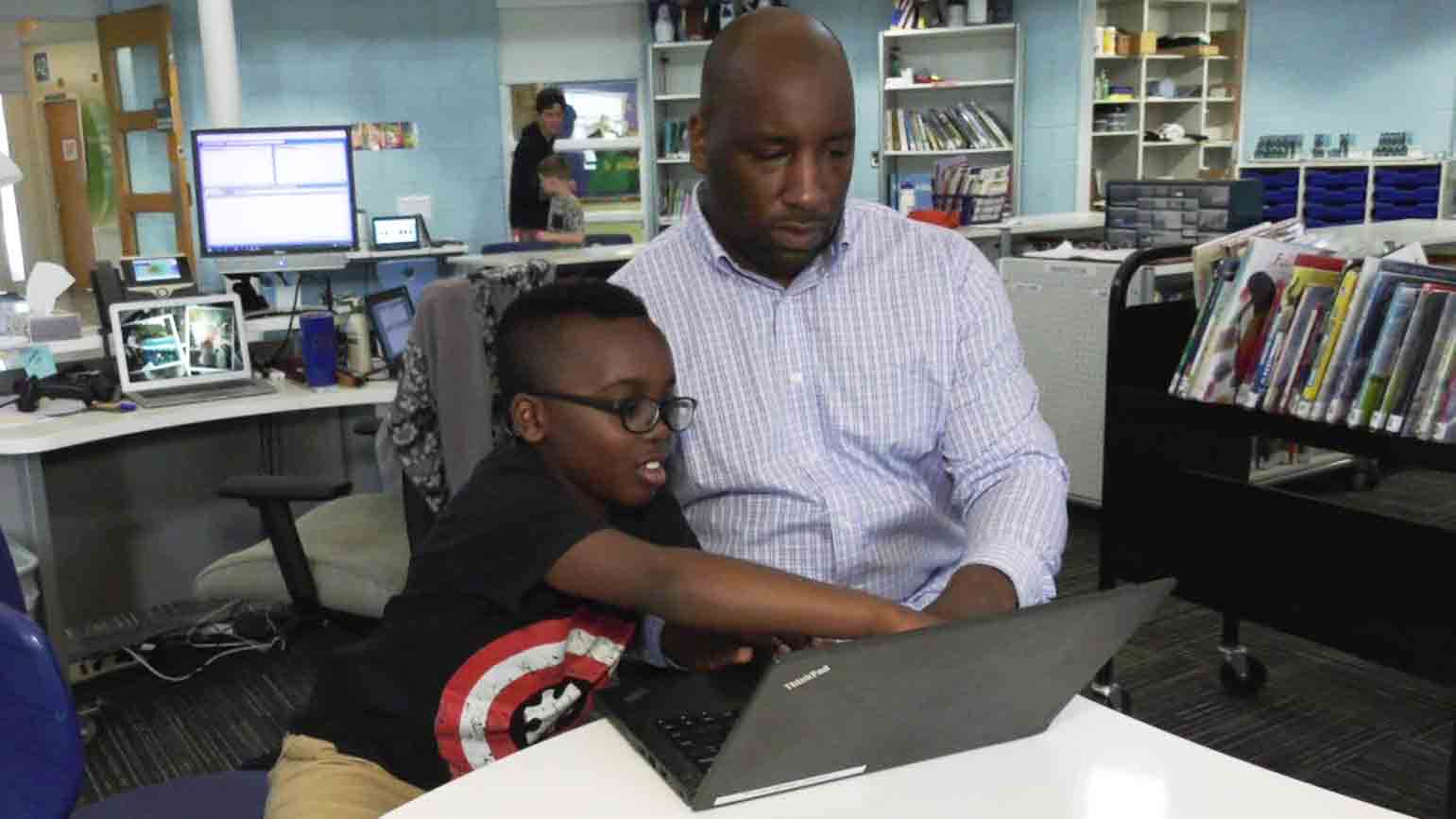 Living with autism hasn't been easy for Landon or his family.
"Some people think I'm a bad crazy kid but I actually, it is a sensory stimulation in my brain," stated Landon.
That's why during April he decided to talk about something a little more personal on his YouTube channel.
"I wanted to help people with autism learn about themselves," said Landon.
In his video called 'Asperger's Through a Kids Lens,' Landon explained why he has trouble communicating. He also shared why he has to wear headphones to avoid loud noises.
"It's hard for me to have eye contact or attention but I'm always listening," said Landon. "It always gives me a headache my ears are really sensitive."
"When we go to a sporting event like a soccer game or anything that's going to be outdoorsy, we have to bring accommodations for him like a pod. I bought it for him because he's hypersensitive to bugs," said Lance Blakey.
Thanks to support from friends and teachers at his school, Landon said he feels accepted and comfortable enough to share his video with his class. 
"You could hear 'awe's and 'oh, now I get it' all through the classroom. 'Oh, that's why you don't eat lunch at school', 'you only like crunchy things' and different things like that and I think it made us a more of a cohesive classroom because of that and we now all understand autism Asperger Syndrome and we all get it now," said Barb Albertson, fourth grade teacher at Crozet Elementary.
Landon hopes his videos show children in the community and around the world, that being different is okay.
"I want every single kid that has autism to know that people with autism, it's who you are," stated Landon.
Landon and his family credit the Special Education Team at Crozet Elementary for helping him become successful in the classroom.