Sport
No. 6 UVA Men's Lacrosse Crushes In-State Opponent VMI 24-5
The No. 6 Virginia Cavaliers scored seven goals on their first seven shots of the game, cruising to a mid-week triumph over the VMI Keydets on Tuesday night at Klöckner Stadium, 24-5.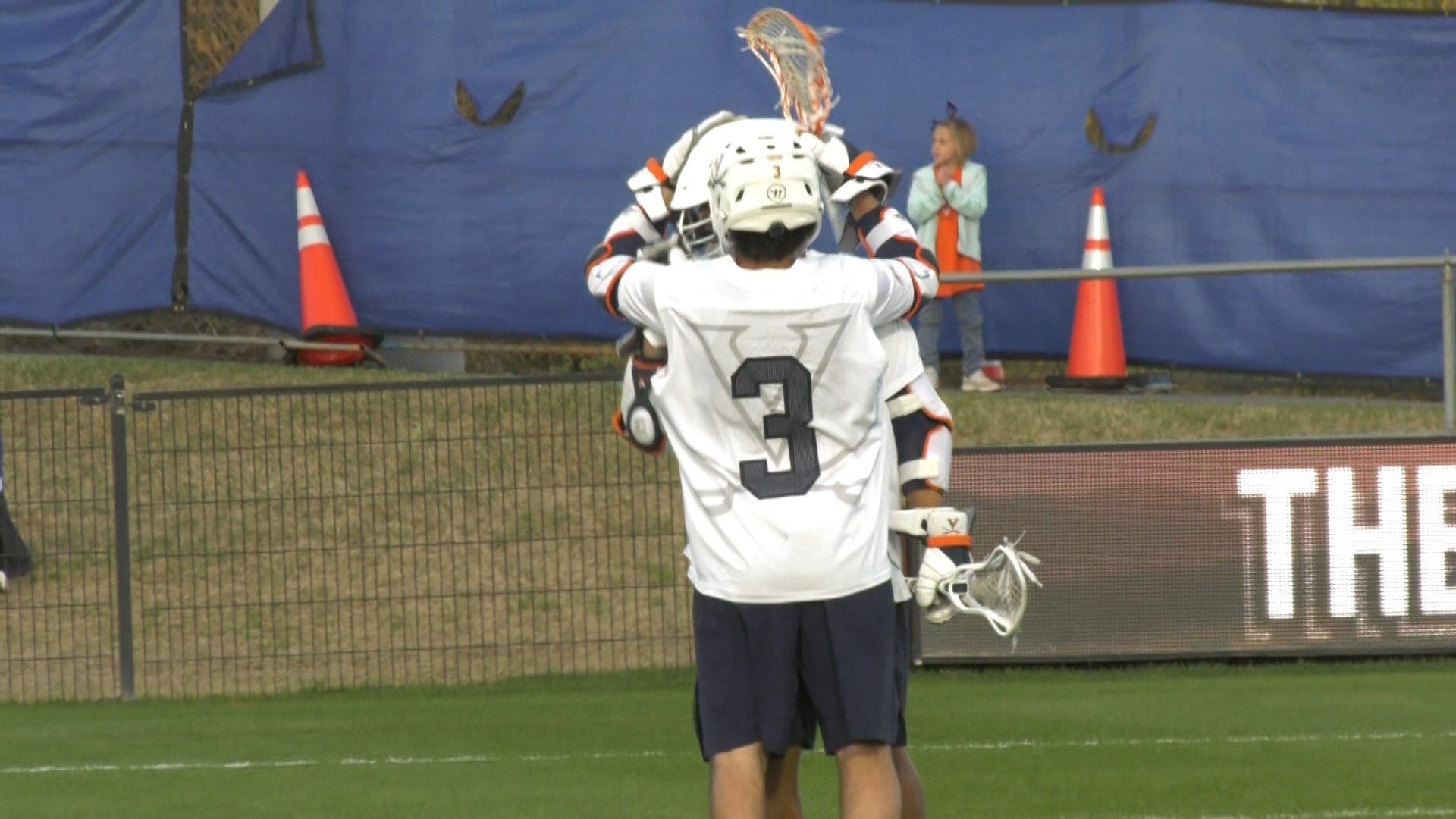 University of Virginia Media Release
CHARLOTTESVILLE, Va.  – The No. 6 Virginia Cavaliers (10-3, 3-1 ACC) scored seven goals on their first seven shots of the game, cruising to a mid-week triumph over the VMI Keydets (4-7) on Tuesday night at Klöckner Stadium, 24-5.
Dox Aitken scored two of UVA's first three goals to break the program record for career goals by a midfielder. His 95 career goals pass Pete Eldredge (1969-72) and Brian Carroll (2007-10) who shared the record with 94 goals. Aitken broke the record in career game No. 46, which is faster than both Eldredge (47) and Carroll (70).
HOW IT HAPPENED
Virginia scored 16 seconds into the game when Ryan Conrad found Mikey Herring streaking toward the goal. Herring's goal started an 11-0 run for the Cavaliers to start the game. Xander Dickson scored the first of his game-high seven goals to cap the streak with 5:08 left in the first half. At the end of one quarter of play UVA led 14-1.  Matt Moore and Ian Laviano both recorded hat-tricks in the first quarter. Theo Dol also scored the first goal of his career on a Laviano helper.
By halftime UVA led 22-3, had won 24-of-27 faceoffs and picked up 43 ground balls. In the second half, UVA held the ball most of its offensive possessions, taking only nine combined shots in the second half and picking up four shot clock violations. UVA was able to play 31 Cavaliers during the game and 14 scored at least one point.
UVA STAT LEADERS
• A Xander Dickson
NOTES
• UVA's 24 goals are the most scored by the Cavaliers in a game since scoring 24 against VMI in 2008. The score of the 2008 game with the Keydets was also 24-5.
Xander Dickson's career-high seven goals is the most by a Cavalier since Mike D'Amario scored seven against Drexel in 2017, tying him for No. 4 on UVA's single-game goal scoring list.
UVA is 25-0 all-time against VMI and 18-0 all-time against the Keydets in Charlottesville.
UVA has won 72 games in a row against opponents from the Commonwealth of Virginia. UVA's last lost to a Commonwealth opponent came in 1977 against Washington & Lee. 
FROM THE LOCKER ROOM
"I'm grateful for the great faceoff play. All three of our faceoff men, Petey LaSalla, Justin Schwenk, and Luke Brugel, were all exceptional with not only their first moves but their exits, gaining possession of the ball themselves. We did rely on our wings for some of our GBs but it was mainly the men on the faceoff X that gave us so many possessions, which allowed our offense to have such a lopsided time of possession. I'm thankful for the energy that we brought on a Tuesday night. This team does not waste an opportunity to play together. They love playing the game of lacrosse together, and it is clearly evident to anyone who comes out to see us practice or compete."- Lars Tiffany 
 
UP NEXT
Virginia hosts Marist on Saturday for Senior Day. Faceoff is set for 3 p.m. and the game will be broadcast live on ACC Network Extra.