News
UVA Fans Welcome Champion 'Hoos Back to Charlottesville
Kyle Guy and Tony Bennett spoke to fans during a welcome back party at John Paul Jones Arena after the team's national title.
Tuesday, April 9th 2019, 6:06 PM EDT
CHARLOTTESVILLE, Va. (WVIR) - The University of Virginia men's basketball team has returned to Charlottesville as national champions. The team arrived at a welcome party at John Paul Jones Arena to thousands of fans waiting to congratulate them.
"We've been saying this all year that we know we are good enough," Guy said. "We have so much confidence in our coaching staff and vice versa. I don't think Hollywood could have done a better job."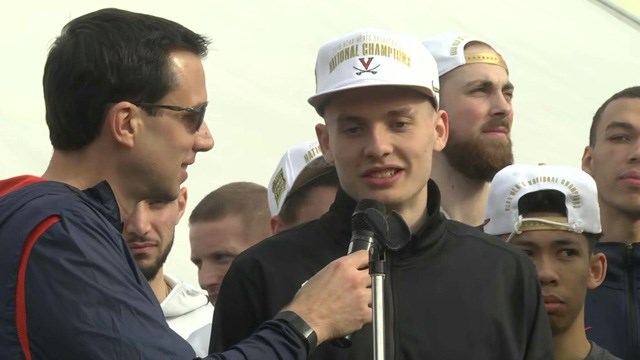 Four-time ACC Coach of the Year Tony Bennett spoke next and gave a special shout out to the team's only fifth-year senior.
"[Jack Salt] is the whole package...he's a boulder," Bennett said. "The toughness he showed in that Purdue game…not only that but what he does in the community…he's a special guy."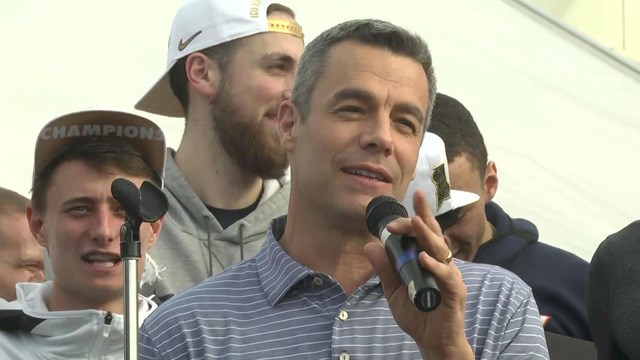 The national title is Bennett's first since taking control of the program in 2009. This is the first year UVA has advanced further than the Sweet Sixteen in Bennett's tenure and its first Final Four appearance since 1984.
"The fans have been great," Bennett said. "This is the stuff you hope for. These guys did it."
For many, the last few games for UVA were a mix of emotions. The 'Hoos trailed were trailing by multiple points with under 20 seconds left in each of the last three games, but still came out on top.
"Cardiac arrest…It was just unbelievable. I've cried, I've screamed, I just love the 'Hoos," said UVA fan Donna Hamlett.
The team's title comes one year after being on the receiving end of a historic upset that sent the Cavaliers home in the first round to 16-seed UMBC. For the fans, that redemption made this year's title all the sweeter.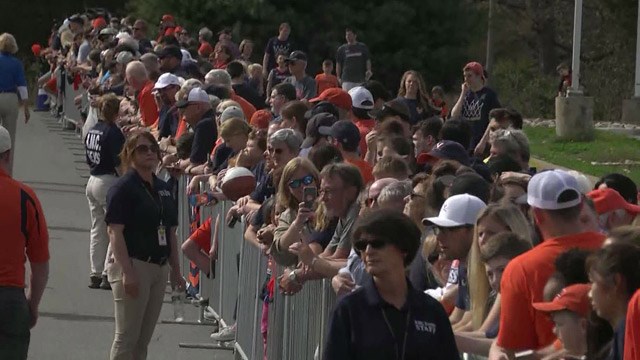 "We all have to show them how much we appreciate them," said UVA fan Kathy Grant. "They've worked so hard and overcome and they are just a dignified classy group of people."
Virginia Athletics will host a celebration on Saturday afternoon. Fans are welcome to Scott Stadium, where the gates will open at 12:30 p.m. for the 2 p.m. celebration.