News
Fluvanna County Begins Zion Crossroads Water and Sewer System Construction
Construction of Fluvanna County's highly anticipated Zion Crossroads Water and Sewer System project officially began on March 8, 2019.
Monday, March 11th 2019, 5:07 PM EDT
FLUVANNA COUNTY, Va. (WVIR) - Fluvanna County could soon be catching up with its neighbors in the Zion Crossroads area.
Contractors have been given the green light to break ground on a water line that would service nearly 4 miles of the Route 250 and Route 15 corridor.
Economic Development Coordinator Bryan Rothamel said the Fluvanna County researched the idea for years, and they're excited for it to move forward.
The new system will start near Starlite Park off Route 15 and run west along Route 250 to Memory Lane.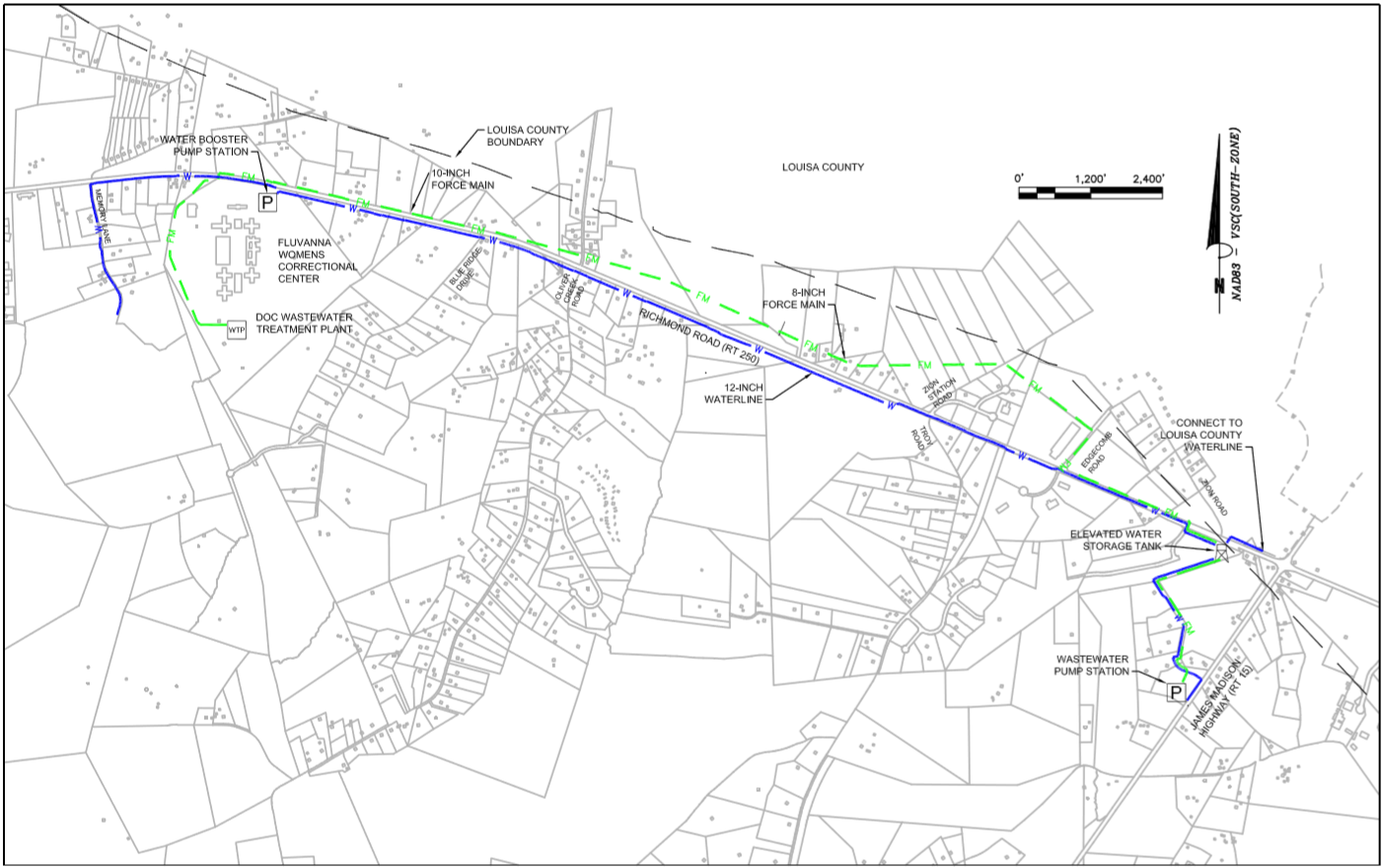 Fluvanna County tells NBC29 the project would allow businesses and homes in the area to tap into the water system.
Contractors are expected to break ground Wednesday, March 13 and the county is advising people in the area to use caution. Work on the project will take place between 7 a.m. and 5:30 p.m. Monday through Friday.
"This will be a tremendous opportunity for our economic development, we're really looking forward to working with businesses that are trying to locate to Zion Crossroads area we will have this utility now available for them," said Rothamel.
The project will consist of three different phases which will include a water tower, a water booster system, and a wastewater pump station near.
The total project is expected to cost $11.6 million.
All phases of the project are expected to be complete by October 31, 2020.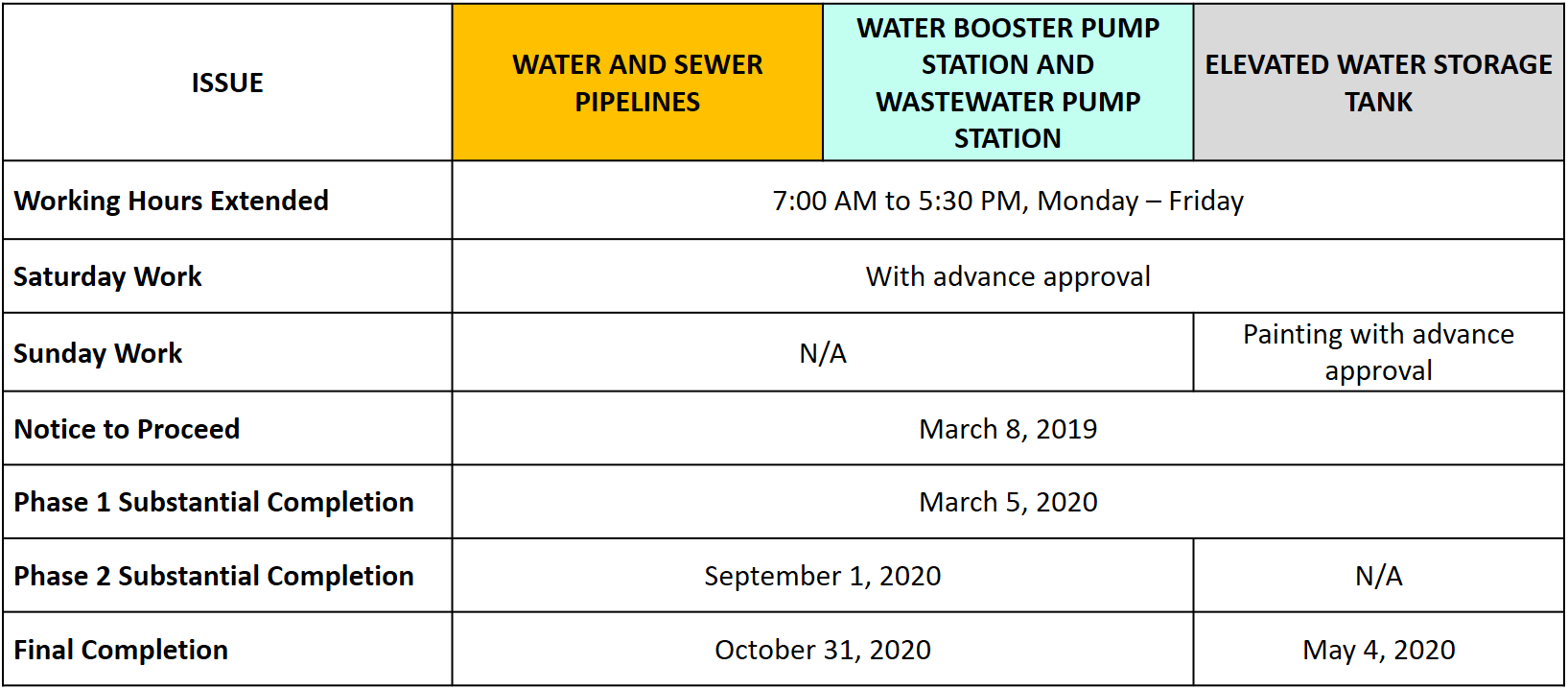 03/11/2019 Fluvanna County Press Release:
ZION CROSSROADS, VA -- Construction of Fluvanna County's highly anticipated Zion Crossroads Water and Sewer System project officially began on March 8th as the County issued formal notices to proceed to its three contractors.
County Administrator Steve Nichols said, "This long-awaited project is finally under construction.  The Board of Supervisors, County staff, and engaged citizens have worked very hard bringing this project to fruition.  This is the start of stronger economic development along the Route 250 Zion Crossroads corridor, bringing business and commercial interests – and jobs – to Fluvanna County."
The water system will service nearly 4 miles of the Route 250 / Route 15 area.  The service area stretches from Route 698, Memory Lane, east on Route 250 to Zion Crossroads, and south on Route 15 for a half mile.
The entire system will be constructed in three separate projects concurrently.  The water and sewer pipelines are being installed by Fluvanna-based A.G. Dillard, Inc.  The water booster pump station and wastewater pump station are being constructed by Sargent Corporation from Ashland, VA.  The elevated storage tank will be built by C&BI/McDermott out of Alpharetta, GA.
Now that the contractors have been given the notice to proceed, they will immediately begin mobilizing and ordering materials.  Some site work and equipment placement could begin as early as March 11, 2019.  The entire system is slated to be completed by October 31, 2020.
Residents should be on alert for crews working along the 250/15 corridor while construction is occurring.  Work on all projects is to be done between 7:00 a.m. and 5:30 p.m., Monday through Friday. Some Saturday work is permitted with advance notice from the contractor.  No Sunday construction work is allowed.
Additional information and progress updates on construction will be available on the county's website at www.FluvannaCounty.org/ZXRWSS.  Informational Town Hall meetings about the project are scheduled for Tuesday, April 23rd, at Beaver Dam Baptist Church in Troy, and on Thursday, April 25th, at Fluvanna County Community Center in Fork Union.  Both meetings are at 6:30 p.m.  More information is available on the website.