News
Albemarle County's 2018 Community Report Highlights the Areas Accomplishments
Albemarle County's 2018 Community Report details several major accomplishments and how the county used its cash in 2018.
Monday, March 11th 2019, 5:15 PM EDT
In 2018 the county spent more than $4 million to make contributions to the citizens, on things ranging from parks to police.
The money came from property taxes and state revenue along with federal revenue and borrowed proceeds.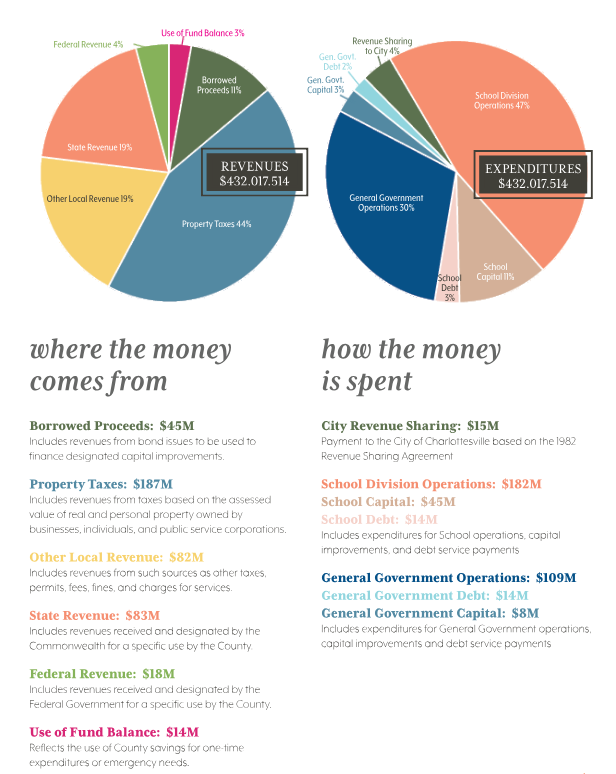 Most of which was spent on education and school division operations and general government operations.
The report also drew attention to some of the county's projects including Biscuit Run Park and its side of the Woolen Mills redevelopment.
"So often we hear information in little bits and pieces along the way and it's not often that you get to take a step back and look at the bigger picture of all of the things you've accomplished over the course of a year," said Director of Communications Emily Kilroy.
In 2019, Albemarle County will be focusing on a climate action plan, stormwater and infrastructure, economic development and the court's redevelopment project Downtown.