News - Breaking News
Harrington Image Coming to Mailboxes
Val-pak will include the missing persons flyer this week.
Monday, November 16th 2009, 2:19 PM EST
A small version of the Morgan Harrington missing person flyer will be showing up in your mailbox this week. Val-pak will include the flyer along with the normal coupons and other offers that they mail out to homes in Central Virginia and the Shenandoah Valley.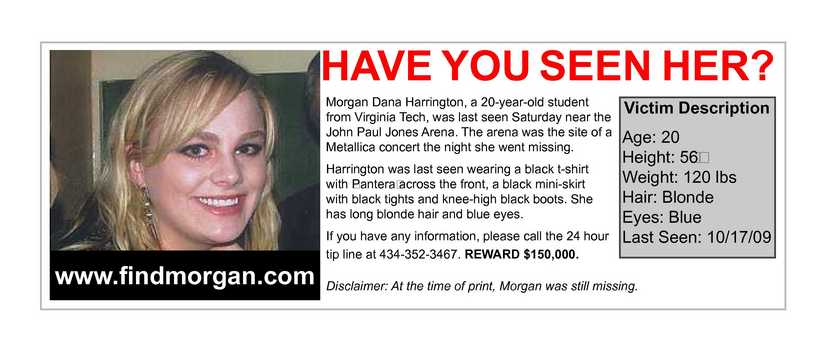 The 20-year-old Harrington disappeared from the Metallica concert at John Paul Jones Arena on October 17th and has not been seen since.
More than 1600 volunteers have been involved in the search for her and her parents have received national attention, speaking most recently on the Today Show this past Saturday.
A $150,041 reward has been offered for information leading to Morgan's whereabouts.
The mailers should start showing up at residential mailboxes on Wednesday.
Reported by: Sharon Gregory