More than half of the Matts Creek fire has been contained
Published: Nov. 21, 2023 at 8:23 AM EST
BEDFORD COUNTY, Va. (WDBJ) - The Matts Creek fire in Bedford County is 57% contained as of Tuesday afternoon, according to the US Forest Service, and has burned about 11,020 acres (a little more than 17 square miles), up from 10,016 acres Monday night. Firefighters said Tuesday morning that with daylong rain expected, they didn't foresee further spread of the flames Tuesday.
Monday, firefighters conducted a tactical firing operation to help contain the fire on the western edge, with the goal of introducing "low intensity fire to help strengthen containment lines and remove unburned vegetation between those containment lines and the active fire front," according to the forest service.
Crews planned to take advantage of Tuesday's rain, mopping up smoldering logs and stumps along the lines.
Pockets of heavy smoke that settled overnight were rinsed by rains early Tuesday, leading to any suspended smoke particles scrubbed clean by rain, according to the forest service, with cleaner air than the last week continuing into the weekend. Minimal smoldering and smoke impacts are expected for the next few days.
Click here for more stories on the Matts Creek fire.
Click here for photos and updates from the US Forest Service.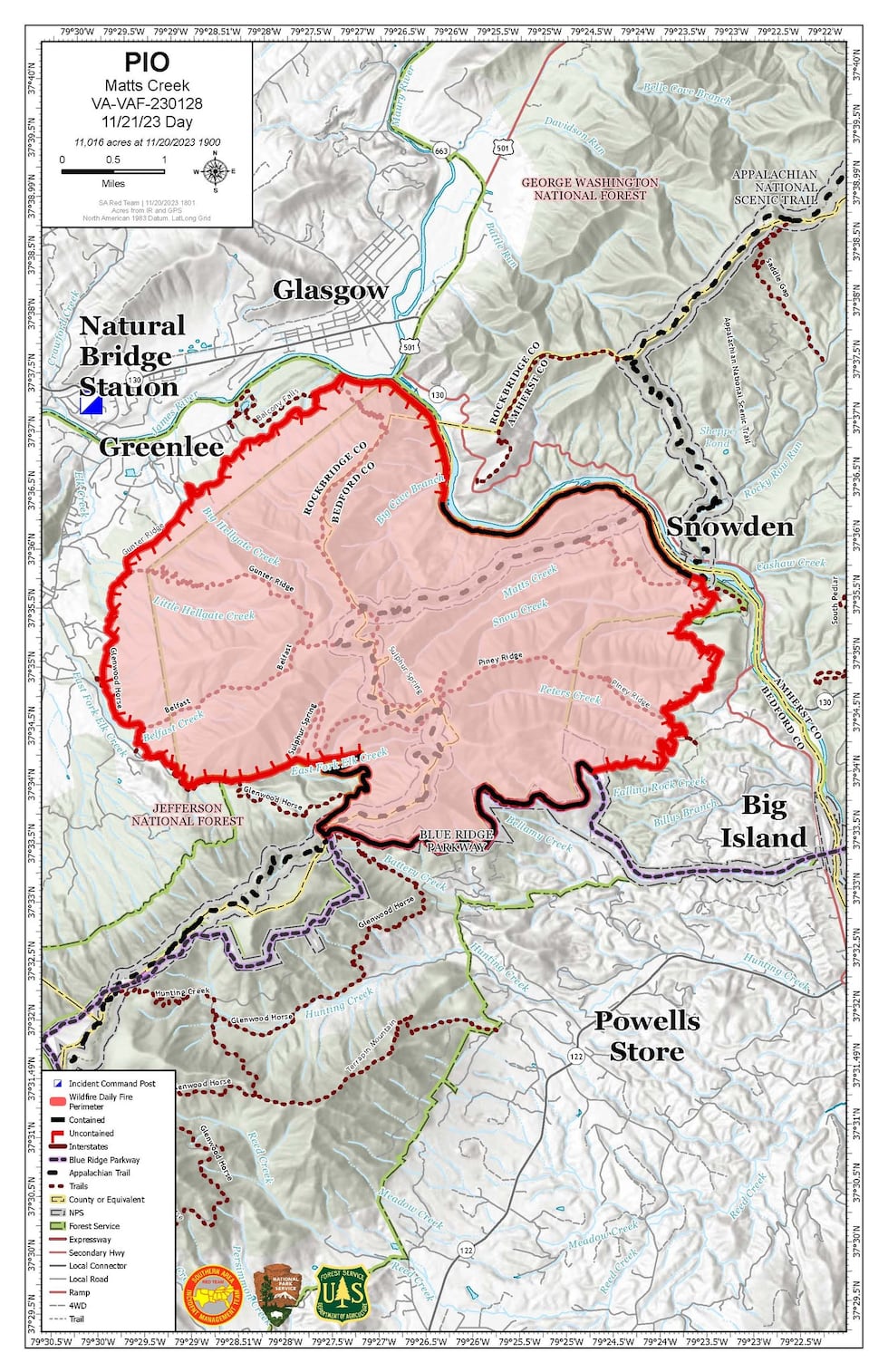 Copyright 2023 WDBJ. All rights reserved.