Delegates from Huehuetenango, Guatemala visit Charlottesville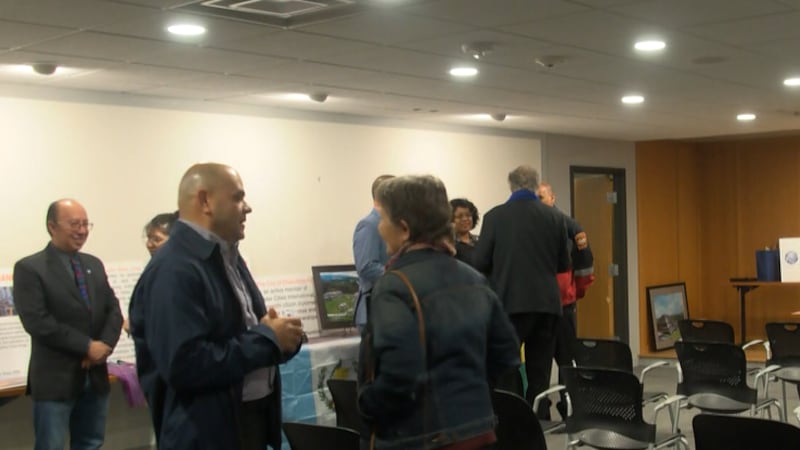 Published: Nov. 15, 2023 at 10:46 PM EST
CHARLOTTESVILLE, Va. (WVIR) - Wednesday night, delegates from Huehuetenango, Guatemala said their goodbyes to some new friends made in Charlottesville.
The event was part of the Charlottesville Sister Cities Commission.
Delegates were able share cultural practices and experiences with elected officials and the public.
Wednesday night's event concluded with a formal signing of friendship between the two cities.
"They're here for the first ever time," Edward Herring with the Sister Cities Commission said. "And so we'll get to know them, and they will get to know us, and then we'll see where we go from here."
After this trip, the cities will discuss Huehuetenango becoming a permanent sister city.
Do you have a story idea? Send us your news tip here.
Copyright 2023 WVIR. All rights reserved.