Suspect accused of shooting VSU police officer appears in court
VSU said the suspect, 21-year-old Deonta Blount, is not a student.
Published: Nov. 15, 2023 at 6:11 PM EST
CHESTERFIELD, Va. (WWBT) - Inside a Chesterfield courtroom on Wednesday morning, the suspect accused of shooting and injuring a Virginia State University police officer made his first court appearance following his arrest.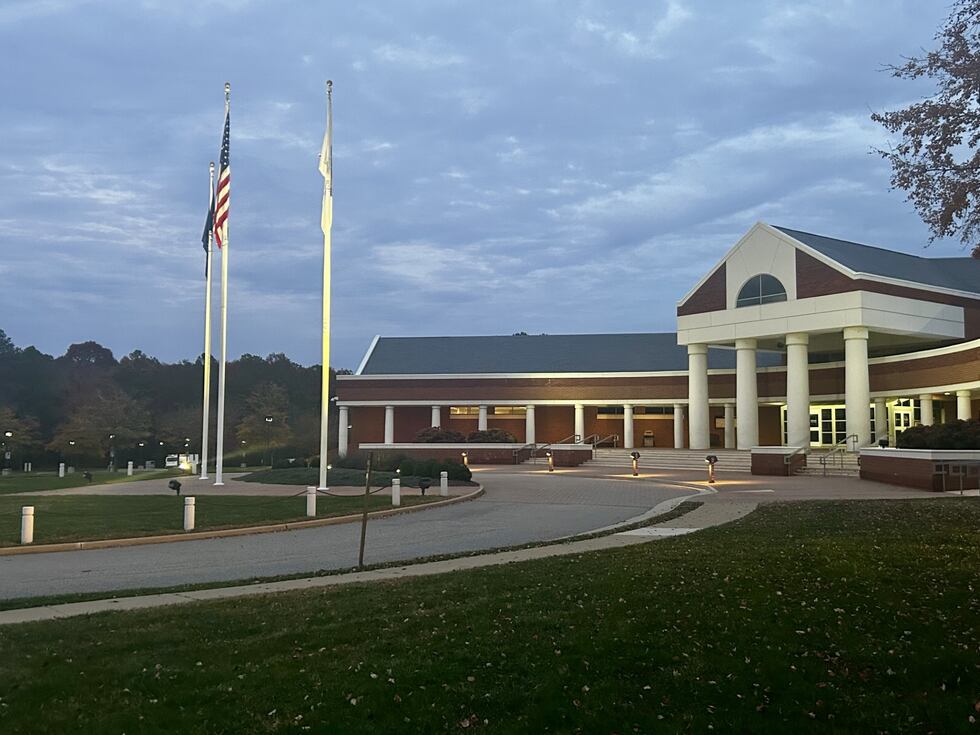 During the court hearing, 21-year-old Deonta Blount appeared in the courtroom through a video call from Chesterfield County Jail and told the judge he plans to hire his own attorney.
Early Sunday morning, Chesterfield Police said Officer Bruce Foster was shot near VSU's campus following an investigation into a disturbance.
Officer Foster was rushed to VCU Medical Center, fighting for his life. At this moment, Chesterfield Police said Foster is still in the hospital recovering from his injuries.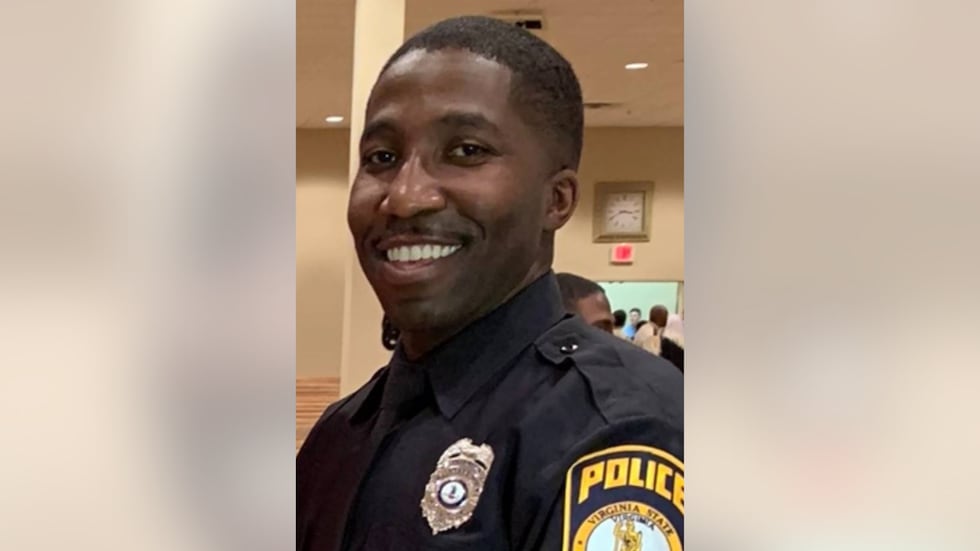 On Tuesday, Chesterfield Police arrested Blount at a home along Timsberry Circle in the Broadwater Townhomes in Chester with help from multiple agencies, including the U.S. Marshal's Service and ATF.
Blount is facing two charges in this case, including aggravated malicious wounding of a law enforcement officer and use of a firearm in the commissions of aggravated malicious wounding of a law enforcement officer.
"We intend to hold accountable all parties who contributed to, aided, or in any way participated in this cowardly effort to end the life of Officer Foster, disrupt the peace and safety of Virginia State University, and threaten the welfare of our beloved Chesterfield County Virginia Community," wrote Chesterfield County Police Chief Jeffrey Katz in a Facebook post on Tuesday evening.
In a statement, a spokesperson for VSU also said university records indicate Blount is not and has never been registered as a VSU student.
On Wednesday afternoon, NBC12 also spotted officers and ATF agents canvassing a neighborhood near the scene of the shooting along Boisseau Street.
A spokesperson for Chesterfield Police says officers were searching for evidence in the area related to the shooting.
Online court records show Blount was arrested last June on two charges, including obstruction of justice and assault on a law enforcement officer. Those charges were set aside by prosecutors, according to the court records.
Blount's family also attended his first court appearance, but declined to talk to NBC12.
Blount remains behind bars inside Chesterfield County Jail and has an attorney advisement hearing scheduled for Dec. 6 at 11 a.m.
Chesterfield Police continue to ask anyone with tips or information about this case to call the department at 804-748-1251 or Crime Solvers at 804-748-0660.
Copyright 2023 WWBT. All rights reserved.