UVa's Perris Jones will remain in Louisville recovering from spinal cord injury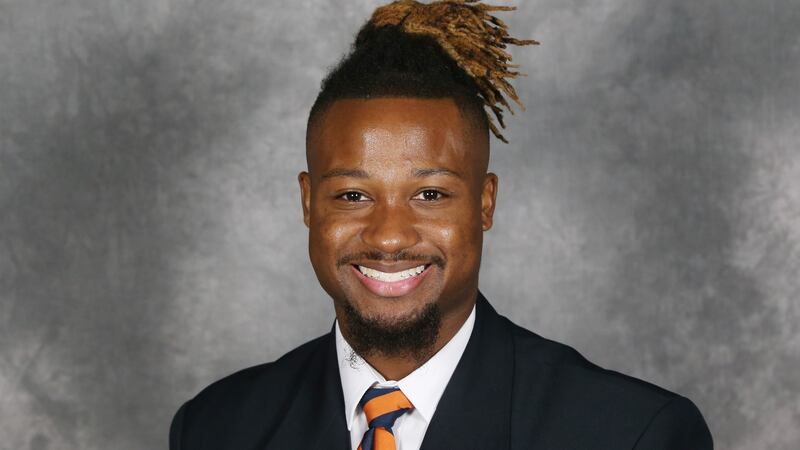 Published: Nov. 10, 2023 at 9:46 AM EST
|
Updated: Nov. 14, 2023 at 2:48 PM EST
CHARLOTTESVILLE, Va. (WVIR) - UVA football coach Tony Elliott says today, Tuesday, November 14th that he expects running back Perris Jones to remain in Louisville for several more weeks as Jones recovers from a spinal cord injury suffered Thursday in Virginia's game against Louisville.
Elliott says Jones is in protocol with the spinal cord surgery he had. He's in ICU under watch for the first week. After that week Elliott says that he is hopeful that Jones will be transferred to the Frazier Center in Louisville which is a rehabilitation center that focuses on spinal cord injuries.
"I had a chance to see him via Zoom yesterday. He was in position to talk to us and it was good to see his face, he was smiling. happy, focused on his team," Elliott said. "We're optimistic and hopeful but it's a long road ahead for Perris".
Jones underwent successful spine surgery Friday at the U. of L Medical Center in Louisville, Kentucky and today, Saturday he was able to briefly walk, that according to Jim Daves at UVA sports information.
Jones remains under observation and will be transferred to the Frazier Rehabilitation Institute in Louisville for continued care when his medical team deems appropriate.
Jones regained movement in all of his extremities early on Friday after being hit and injured in Thursday's football game at Louisville.
Jones suffered a neck/spine injury during the third quarter of the game as he was being tackled after catching a pass and started to run up field.
Jones had to be taken off the field on a stretcher and taken by ambulance to the University of Louisville Medical Center.
Do you have a story idea? Send us your news tip here.
Copyright 2023 WVIR. All rights reserved.