UVA Women's Basketball Coach 'Mox' expects team to be better defensively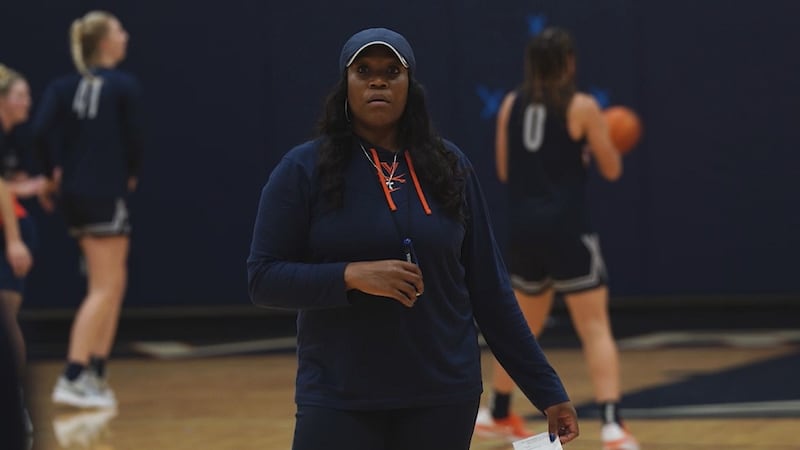 Published: Oct. 25, 2023 at 3:34 PM EDT
CHARLOTTESVILLE, Va. (WVIR) - The UVA Women's Basketball Team finished with a 0.500 record in Coach Amaka "Mox" Agugua-Hamilton first season last year.
The Cavaliers won their first 12 games last season, before the team suffered a bunch of injuries.
Sam Brunelle is back for her final season.
The team adds several newcomers, including Charlottesville freshman Mo Johnson.
Coach Mox says this year's team is stronger and deeper.
"I expect us to be better defensively. I think we have some really good defenders, and we can play the way I want to play. Now, how fast we want to play - the tempo, the pace - I think we'll be able to sustain that for 40 minutes because we have depth," the coach said.
"I know I am efficient inside when I choose to be, when I want to be an inside presence. So I worked a lot just having confidence when I catch on the block go up and score and use my finesse moves and score the ball, as well as get into my one-step pullup better and put the ball on the floor from the high post and drive and score," Brunelle said.
Brunelle led Virginia with 34 three-pointers last season, despite missing nine games due to injuries.
Do you have a story idea? Send us your news tip here.
Copyright 2023 WVIR. All rights reserved.