Virginia stuns No. 10 North Carolina with 31-27 Win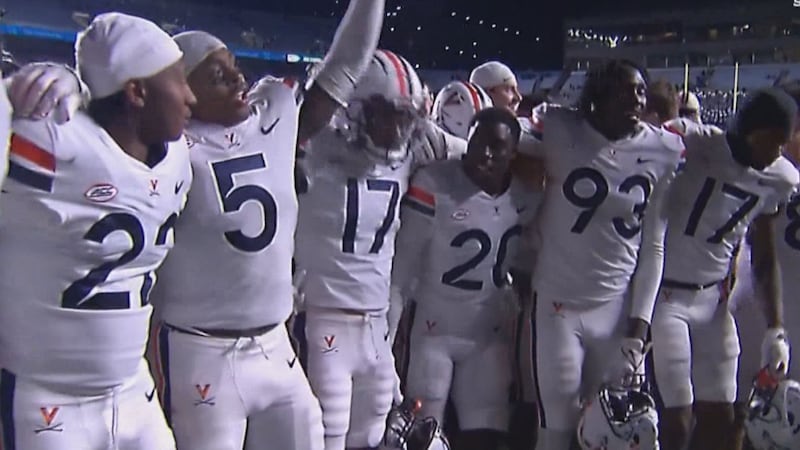 Published: Oct. 21, 2023 at 11:04 PM EDT
CHARLOTTESVILLE, Va. (WVIR) - Virginia got three rushing touchdowns from Mike Hollins in stunning No. 10 North Carolina 31-27 Saturday night in Chapel Hill. It was Virginia's first ever road win against a top-10 ranked opponent.
Virginia sealed the win when junior linebacker James Jackson intercepted a Drake Maye pass with 26 seconds left.
Virginia rushed for 228 yards in earning its second win of the season and first ACC win. Tony Muskett threw for 208 yards with one touchdown and one interception.
The Cavaliers improve to 2-5 and 1-2 in the ACC. Virginia's next game is next weekend at Miami.
Do you have a story idea? Send us your news tip here.
Copyright 2023 WVIR. All rights reserved.