Stepping Stones report shows data trends for two-parent households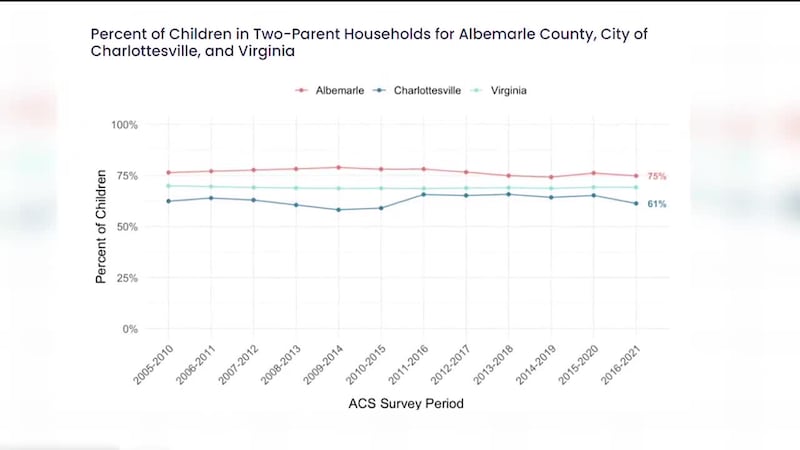 Published: Oct. 8, 2023 at 11:07 PM EDT
CHARLOTTESVILLE, Va. (WVIR) - The latest version of the Stepping Stones Report and Supplement was released.
The report by UVA's Equity Center takes a look at the well-being of Charlottesville and Albemarle County.
The report notes the trends for children with two-parent households in 2020. In Albemarle County, that number has been fairly consistent.
"There's a lot of research to suggest that to parents households are advantageous to children." said Michele Claibourn. "Those families are typically better off financially, that family structure along with the increase in economic security can influence a child's development in positive ways. "
Do you have a story idea? Send us your news tip here.
Copyright 2023 WVIR. All rights reserved.