Report highlights suspension rates in Charlottesville and Albemarle County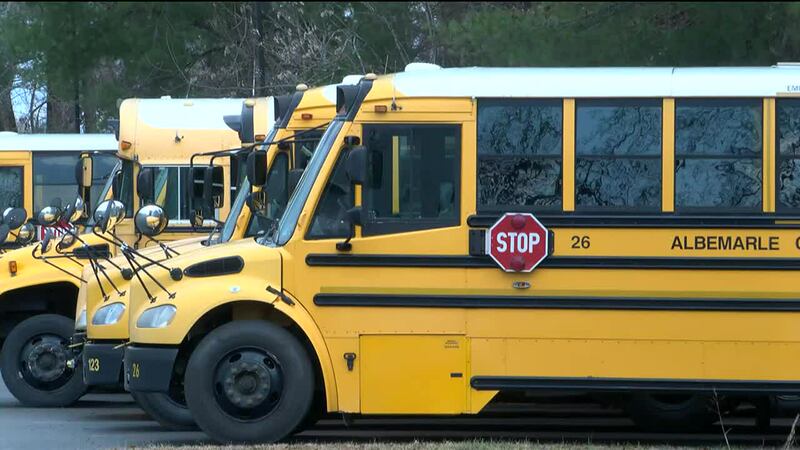 Published: Oct. 9, 2023 at 5:14 AM EDT
CHARLOTTESVILLE, Va. (WVIR) - The Stepping Stones Report and Supplement looks at the overall wellbeing of Charlottesville and Albemarle County. One particular part of the report highlights suspension rates in schools.
According to the report, suspension rates in both divisions dropped to nearly 0 during the pandemic when hybrid learning was at its peak.
Now that number is creeping back up with students back in classrooms full-time.
"We want children in schools," Katina Otey said. "Period."
As chief academic officer of Charlottesville City Schools Katina Otey said returning from from the pandemic was tougher for some students.
"We know that we've had an increase in mental health challenges and increased in behaviors," Otey said. "Since we've returned from the pandemic, we have seen an increase in discipline and suspensions."
Otey says CCS monitors suspension rates closely and it's not something that can easily be fixed.
"I wish I had all the perfect answers," Otey said. "What we do do, which we think is a great start is making sure that we have the resources in our schools, our mental health counselors, school counselors, social workers."
And by surrounding students with people who care they are more likely to be engaged in learning which typically means less outbursts in the classroom that could lead to suspensions.
"It's important that we have them continue to come to school, be a part of the community," Otey said. "Repair whatever happened, repair relationships, make plans, get support from adults that are trained to support them."
Ashby Johnson is the principal of Journey Middle School in Albemarle County.
"When a student has an infraction or incident or something that would warrant typically, or traditionally an out of school suspension, what we do is we put that student in our step program," Otey said.
Step is an in-school program that allows students who are struggling to get hands-on help from counselors rather than sending them home for a few days.
"When kids are out of school suspended, they don't have any access to school, usually, or support from adults at school," Otey said.
Johnson says by allowing them to stay in school students are still marked present, and more importantly, they are still getting the help they need.
Do you have a story idea? Send us your news tip here.
Copyright 2023 WVIR. All rights reserved.