Progressive groups blast Virginia Municipal League over traffic stop stance
Letter accuses local government group of backing 'racial profiling'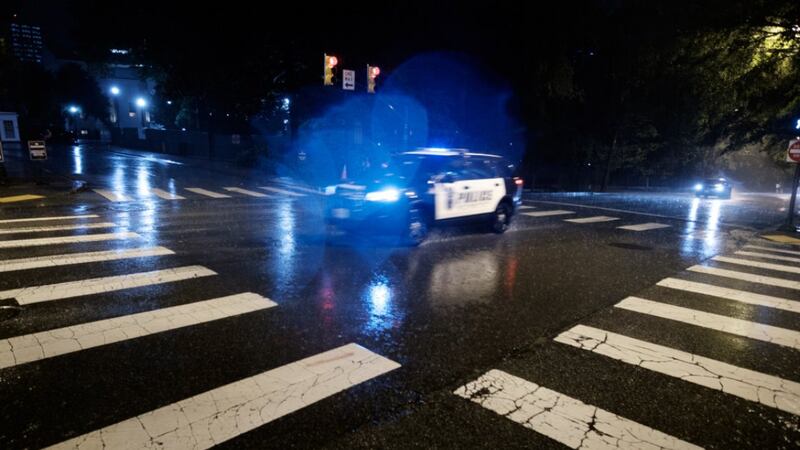 Published: Oct. 3, 2023 at 10:07 PM EDT
Progressive groups focused on criminal justice reform are urging the Virginia Municipal League to abandon a pending request for the General Assembly to revisit a new law limiting police officers' ability to stop drivers over minor equipment issues like broken taillights and expired registration stickers.
The Municipal League is a nonpartisan group that represents the interests of city and town governments across the state, as well as a handful of counties. In a Tuesday news release, Justice Forward Virginia said that by preparing a draft policy document that suggests the law should be revisited, VML was making "a full-throated endorsement of racial profiling."
During the nationwide scrutiny of police tactics after the 2020 murder of George Floyd, Democratic lawmakers in the Virginia General Assembly passed a law to sharply limit so-called "pretextual" police stops with the goal of reducing racial disparities in traffic enforcement.
VML's tentative support for reviewing the state's traffic stop procedures heightens the possibility that it could become a live issue for the General Assembly again in the years ahead. Republican lawmakers have introduced bills to repeal the 2020 law, and they could gain the power to achieve that goal if they win majorities in next month's statehouse elections.
Those disparities have persisted. In a nine-month period ending March 31, more than 30% of Virginia residents subjected to traffic stops were Black, according to a state report released over the summer, even though only about 19% of the state's driving-age population is Black. The report also found Black drivers were searched and arrested at higher rates than white drivers.
The 2020 law doesn't erase minor equipment violations from the books entirely, but it prevents law enforcement from using them as the primary reason to initiate a traffic stop. Supporters of the bill characterized it as a concrete step to protect Black drivers from unfair treatment on Virginia's roads.
Republican lawmakers sharply criticized the bill at the time, saying it villainized law enforcement at the expense of public safety.
READ MORE ON VIRGINIAMERCURY.COM
Copyright 2023 WWBT. All rights reserved.