UVA women's soccer falls 1-0 to No.1 UNC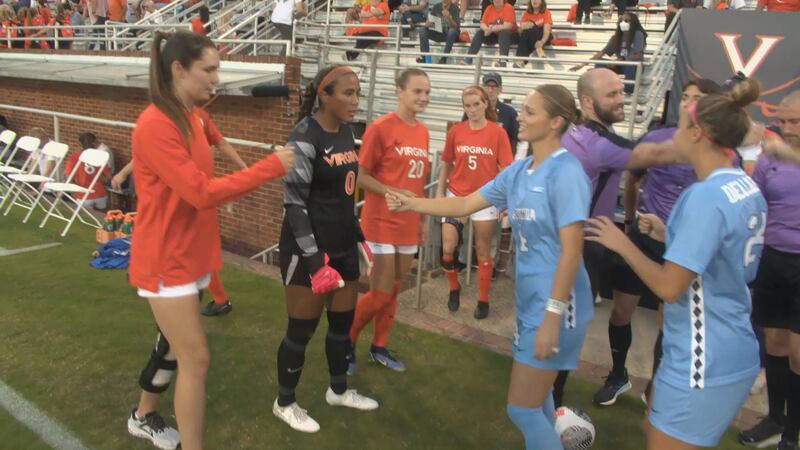 Published: Sep. 22, 2023 at 9:00 AM EDT
CHARLOTTESVILLE, Va. (WVIR) - No. 1 North Carolina got a goal in the 55th minute from Ally Sentnor to propel the Tar Heels to a 1-0 win over No. 22 Virginia Thursday at Klockner Stadium.
North Carolina had the edge in shots 11-9. The 'Hoos only had two shots on goal, but missed a few good scoring chances.
"To be honest I think we're all disappointed with the result, said UVA head coach Steve Swanson. "We did some good things tonight. We worked hard and the effort was there. I think we executed our gameplan for the most part, we just didn't have the quality when we needed the quality. Those are things that are under our control. It was a missed opportunity, but we're progressing as a team. There were a lot of positives tonight, we just have to build. We get another opportunity on Sunday and we'll have to try to take advantage of that."
It is Virginia's first loss of the season dropping the 'Hoos to 5-1-3. The Cavaliers play at Wake Forest on Sunday.
Do you have a story idea? Send us your news tip here.
Copyright 2023 WVIR. All rights reserved.