New Virginia law requires hospitals to have 24/7 security in emergency departments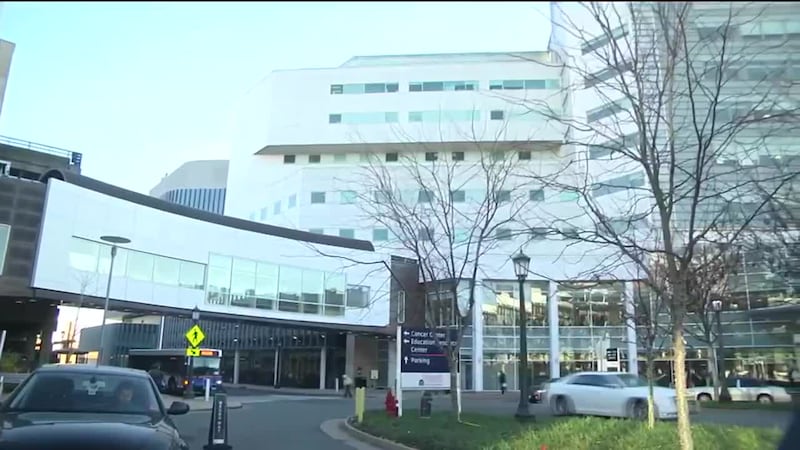 Published: Sep. 9, 2023 at 6:34 PM EDT
CHARLOTTESVILLE, Va. (WVIR) - Workplace violence has been on the rise nationally, and Virginia lawmakers are trying to change that starting with hospitals.
"Safety and security. For our patients, team members, and visitors is paramount always has been," Matt McBee said.
As the police captain of UVA's Medical Center, Matt McBee has seen incidents turn violent before.
"About 75% of workplace assaults occur in healthcare, and that's extremely problematic," McBee said.
He says not much will change following the new Virginia law introduced July 1st.
"This is not something that we really are going to have to adjust to. We've been kind of operating in this fashion for many years," McBee said. "We have 24/7 police coverage here at the medical center."
The law is an amendment. It requires all hospitals in Virginia with an emergency department, or ED, to have off-duty law enforcement or security present at all times. It also requires each emergency department to have its own independent security assessment.
"The law itself of providing additional secure already within the ED is a good one," Stephen Hollowell said. "There's no doubt about it, that we need a security presence within the ED."
Stephen Hollowell is the senior director of system-wide security for Sentara Health. He says Sentara is in the same boat as UVA when it comes to security presence in ED's.
"Especially over the last two to three years, we have implemented a multitude of security initiatives, which began well, before we knew that this law was going into place," Hollowell said.
Hollowell also says the biggest struggle hospitals will face is making sure they have enough staff to ensure it's safety 24/7.
"Especially in Virginia, that is something I think you're going to find that they're going to struggle with a little because it is time consuming," Hollowell said. "How do you get all these officers now hundreds and hundreds of officers through this additional training that has never been there before?"
The law was introduced July 1st but hasn't been officially signed yet, and both UVA and Sentara are making sure that when the law finally goes into effect, they're already meeting the needed requirements.
Do you have a story idea? Send us your news tip here.
Copyright 2023 WVIR. All rights reserved.