Charlottesville-based hemp taking part in lawsuit against Virginia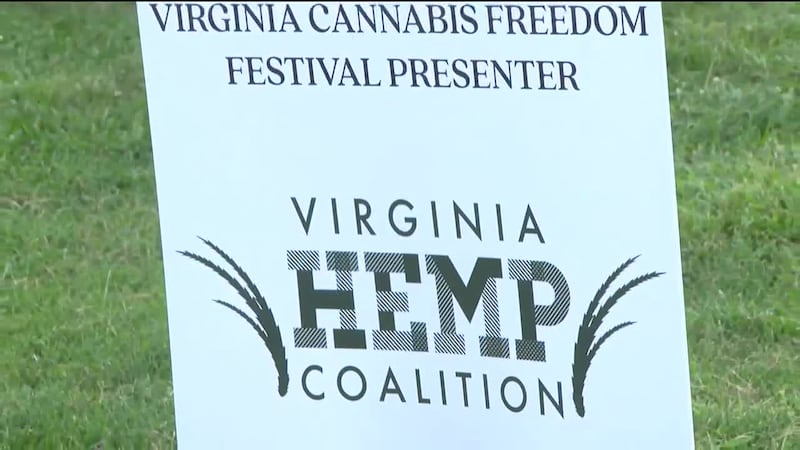 Published: Sep. 8, 2023 at 12:22 PM EDT
CHARLOTTESVILLE, Va. (WVIR) - Hemp businesses are challenging a state law that goes into effect July 1, which sets the maximum amount of THC in hemp products at 0.3% and 2mg per package.
Businesses say laws like this are pushing them out of Virginia and violate interstate commerce.
"The retailers and manufacturers have lost a lot of business from this," Virginia Hemp Coalition President Jason Amatucci said Friday, September 8.
VHC is based in Charlottesville and helped to fundraise for the lawsuit.
The commonwealth says the laws are regulating the market and protecting children.
"As the Attorney General has previously stated, he [Jason Miyares] is dedicated to combating the rise of accidental THC poisonings in children, and is concerned about the rise of dangerous, counterfeit THC-infused products marketed towards our vulnerable youth," Spokesperson Chloe Smith said in a statement to NBC29.
"The crux of the matter is defining what's illegal and what is legal," NBC29 Legal Analyst AC Rieman said.
Rieman says the court needs to consider public and private interest.
"It's a double-edged sword because it's weighing not only the pros and cons to people, but it's also weighing the pros and cons of businesses," she said.
Amatucci says they support correct labeling and keeping intoxicating products out of kids' hands.
"We don't want candy like products," he said.
What the coalition does not support is what Amatucci describes as a wide net over the entire industry.
"They prohibited a lot of good, beneficial wellness products that have been issued while trying to go after some of the bad actors or the counterfeit product," he said.
Plaintiffs are arguing that the state's definition conflicts with the federal definition, which only limits Delta 9 THC content. They're also arguing Virginia is violating the 2018 Farm Act, which removed hemp from the definition of marijuana.
"They're kind of picking winners and losers here, and the small business, the farmers are the losers," Amatucci said.
The lawsuit is scheduled to be heard in U.S. District Court Friday, Sept. 29.
Amatucci says the plaintiffs are hoping to receive an injunction for the court, so they can get back to selling these products.
Do you have a story idea? Send us your news tip here.
Copyright 2023 WVIR. All rights reserved.