Parents voice frustrations over bus availability during Albemarle School Board meeting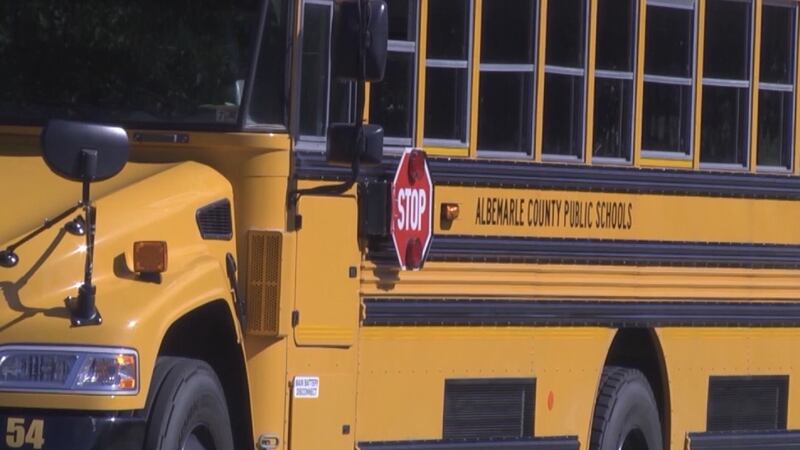 Published: Aug. 10, 2023 at 3:39 PM EDT
ALBEMARLE COUNTY, Va. (WVIR) - Albemarle County parents, current and former bus drivers voiced their frustrations over recent bus policies during a School Board meeting Thursday, August 10.
Parents claim they had just days to figure out how their child will get to and from school. Albemarle County administrators state this is due to a driver shortage in the area.
Roughly 1,000 families are impacted by the bus driver shortage.
ACPS sent a letter to families two weeks prior to the start of the school year, letting parents know their child will not have a bus to ride. Now parents are left trying to figure out transportation.
"In order to get all my kids to school and pick them up, I would have three hours in between and the day that I could work, which means I would have to quit my job," Katie Zoll, an ACPS parent, said.
Kellie Washington, a parent of three ACPS students and a former bus driver herself, said: "Just tell us that you cut the people that were in a circle that you drew around the school, and let's not forget that these students are for discrimination just for being bus riders."
Former bus drivers are also speaking out about why they left and suggesting a possible reason for the shortage.
One former driver, who did not want to be named, drove for ACPS for 28 years: "I was harassed. I was harassed every day. I cried every day in my office over the way I was treated and I loved my job. And it's not being a bus driver — I love being a bus driver. I love going to work there. But the leadership had gotten so bad."
Parents and bus drivers plan to gather together on Monday, August 14 at Woodbrook Shopping Center to try and work toward a solution to this issue.
RELATED:
Do you have a story idea? Send us your news tip here.
Copyright 2023 WVIR. All rights reserved.