Blue Ridge CASA for Children expanding services to Shenandoah and Page Counties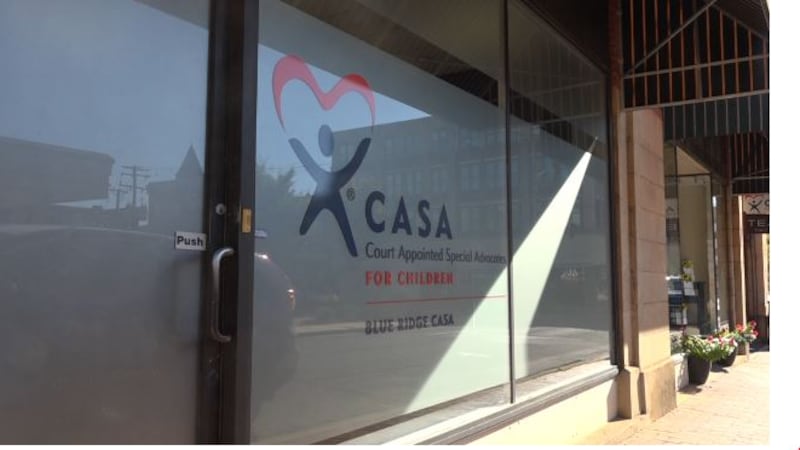 Published: Aug. 9, 2023 at 1:36 PM EDT
STAUNTON, Va. (WHSV) - Court Appointed Special Advocates, also known as 'CASAs' work with abused and neglected children around the Shenandoah Valley.
Last year, Staunton-based nonprofit Blue Ridge Casa for Children, reported the organization had served 98 children throughout Staunton, Augusta, Waynesboro, Lexington, Rockbridge, Buena Vista, Harrisonburg, and Rockingham.
Now Blue Ridge CASA will be expanding its services into Page and Shenandoah Counties, thanks to a grant from the Department of Criminal Justice.
CEO Sherri McKinney-Frantz says the organization was approached directly by the Presiding Judge over the Shenandoah Juvenile and Domestic Relations court, who said there is a real need for this type of program.
McKinney-Frantz explained that the goal with each advocate is to provide a unified voice for children in the foster care system.
"The CASA's responsibility is to get to know the child and build a relationship with them, and also to engage with birth parents, foster parents, all the professionals involved. Staff come and go, sometimes foster parents even come and go but the CASA is that one person who remains the same who is again the keeper of the records," McKinney-Frantz said.
There are an estimated 80 children in Page and Shenandoah Counties who are eligible for CASA services.
To learn more about Blue Ridge CASA or volunteer opportunities, you can visit their website here.
Copyright 2023 WHSV. All rights reserved.