Beans & Brews Festival happening Aug. 11 to help with housing assistance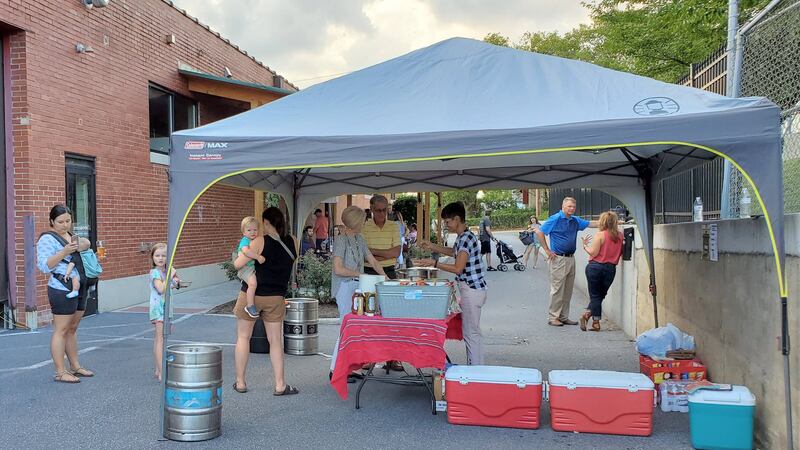 Published: Aug. 7, 2023 at 6:45 PM EDT
HARRISONBURG, Va. (WHSV) - The sixth annual Beans & Brews Festival is set for Friday, Aug. 11 From 4 p.m. to 8 p.m. The festivities benefit Harrisonburg nonprofit, Bridge of Hope, which assists single mothers and their children who are experiencing homelessness in the area.
Bridge of Hope staff shared the phone lines have been busy with inquiries for several months as the waitlist is higher than it's ever been with over 30 families.
Executive Director Chris Hoover Seidel says the organization has definitely felt the impact of people's rent going up or figuring out a new place when landlords sell properties. She says the Beans & Brews Festival must be successful to help house everyone needing their services.
"To house a family in the program it's an average of just about a little over $12,000. We have new case management staff this year so we're able to increase our active number of families to ten, that means we want to sustain that," Hoover Seidel said.
Every dollar from Friday night will help with needs like rental assistance. Bridge of Hope plans to cover a person's deposit and first month's rent with every case they can handle.
Bridge of Hope board members said the Beans & Brews Festival has been graciously hosted by Brothers Craft Brewing for the past several years, and generously sponsored by InterChange. What people can expect is two types of award-winning chili served (beef and chicken) as well as hot dogs, chili dogs, and mac'n'cheese that can be combined for a bowl of ChiliMac!
Organizers confirm that Brothers Craft Brewing's beers will be on tap as always, but for this event, they've also brewed a special Cilantro, jalapeno, and lime Cerveza Hermanos that will go great with the chili. There'll be live music by Country/Southern-rock singer-songwriter River Mason throughout the evening, and there will be cornhole, giant Jenga, and an abundance of sidewalk chalk there to make for fun for the whole family.
Bridge of Hope believes the community is robust and generous enough to help them serve even more families, but they stress how much they need to raise significantly more funds and more people to be involved in our neighboring groups to carry out this mission.
Copyright 2023 WHSV. All rights reserved.