Truck and Tractor Pull drives in support for New Directions Center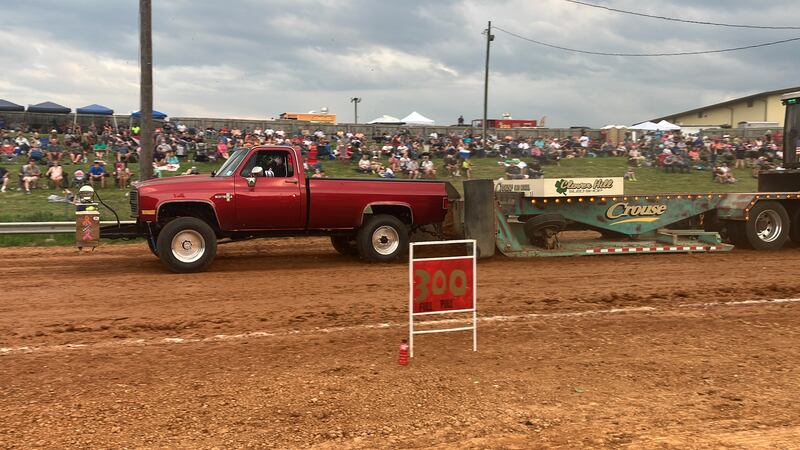 Published: Aug. 6, 2023 at 6:50 PM EDT
FISHERVILLE, Va. (WHSV) - The East Coast National Truck and Tractor Pull competition pulled in people and profit for a purpose. Organizer William Campbell came up with the idea to give all the proceeds to help someone do good.
"I wanted a way to give back to the community so I did some research in new directions as a foundation that does not charge for any services and that's who I want to donate money to," Campbell said.
New Directions Center has lots of hands and feet involved in making it happen, with volunteers all over the perimeter bringing water, crowd control, and keeping everything in order. The hard work pays off, knowing awareness of domestic violence gets brought to a bigger scale.
It's also letting people know that, if you're in a situation like this, the community does care about them, and that they care enough to support them. This is an important cause, these crimes are being committed against other people. It is not a victim's fault and we need to fix this," New Directions Center Executive Director Claudia Lopez-Muñiz said.
The New Directions Center was declared last night's true winner with all the proceeds going to the center's efforts to combat domestic violence.
"Just one night event we should raise somewhere between $6000 and $8000 to donate to new directions. All the sponsors that I get, they help pay for these class purses for all these truck classes I have —that way, every bit of money I take into the proceeds, I can donate a whole hundred percent that away," Campbell said.
The proceeds are used to help reach the financial goals NDC has as well s bring resources for current programs while planning for new potentials.
The New Directions Center says this is the biggest fundraiser to date while being such a blast. The track is set out for them to look forward to it next year.
Copyright 2023 WHSV. All rights reserved.