Back-to-School Bash helps Waynesboro families gear up for class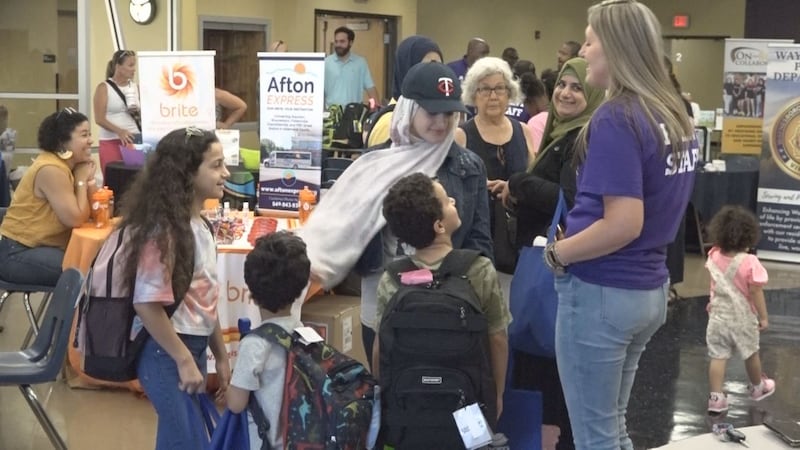 Published: Jul. 30, 2023 at 8:10 PM EDT
WAYNESBORO, Va. (WHSV) - All hands are on deck to get kids back to school prepared. Waynesboro Public Schools' Back-to-School bash is about being a hub of everything families need from fresh styles to toiletries.
Waynesboro Public Schools' Assistant Superintendent, Dr. Ryan Barber, said these services and materials are vital for students to look forward to school.
"Our students need to feel confident in starting the new school year. If you have a new pair of tennis shoes, and you got your vaccines, you can start school on time; you can participate in our sports teams and our extracurricular activities. You're able to do all the things to take to manage all the opportunities that our school division has,"' Dr. Barber said.
Administrators prioritized having enough time to complete two rounds of its back-to-school bash at Kate Collins Middle School. Dr. Barber expressed that the success of the event is thanks to all of the groups that make it happen.
"We have about 30 community organizations who are here. I've got 16 hairdressers who are cutting hair today. The Health Department is doing vaccines. I got sports physicals. We're helping in getting people registered and I have Kona Ice,"' Dr. Barber said.
New shoes were in high demand as well as a fresh hairstyle customized to the student's personality. Resources like the Waynesboro Police Department, Aton Express, United Way, and First Baptist Church of Waynesboro made themselves available.
WPS staff and faculty look forward to this event every year if it means students and parents start the school year off stress-free. More than 1000 families were signed up between the bash's two rounds on July 23 and July 30.
"Just giving our families an opportunity to get all of that work done in one afternoon really helps them, but it also helps us as a school division because we are able to focus on the things that are important: educating our students,"' Dr. Barber said.
The event staff shared that they rarely have anything left in the back-to-school bash but any things get distributed amongst the schools which will be offered at the Open House event. The first day of class for Waynesboro Public Schools is Aug. 9.
Copyright 2023 WHSV. All rights reserved.