Harrisonburg woman publishes debut book to inspire sobriety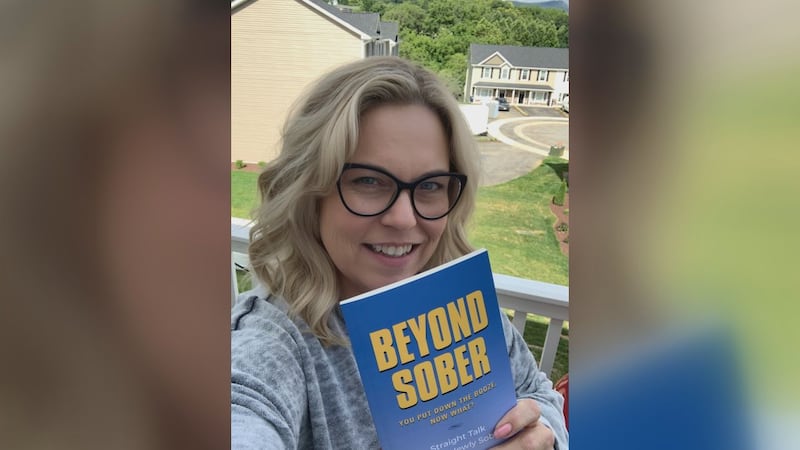 Published: Jul. 9, 2023 at 7:42 PM EDT
HARRISONBURG, Va. (WHSV) - Harrisonburg resident Laura Lee Wright made her dream come true by publishing a book. She is using it to help those who are recovering from alcoholism.
Readers described her story, "Beyond Sober: You Put Down the Booze, Now What?" as the straightforward best friend who is not afraid to tell you the truth.
Her personal journey to sobriety brought victories of being engaged and watching her children succeed. The content is more focused on early recovery but Wright wanted to illustrate the perks gained from being completely sober.
"Putting yourself first and putting the idea of being sober first in your life and helping you have better relationships with the people that you love to succeed and making your dreams come true and building your self-confidence," Wright said.
Other perks Wright mentions include, not waking up with a headache, gaining self-respect, and self-esteem along with how much money is saved from not buying alcohol.
One reward she hopes people who want to quit drinking alcohol will experience is the relief of "hang-anxiety", freaking out the next morning about what happened while being intoxicated last night, as she described.
Wright's book speaks about her story as she recovered from a path of alcoholism—expressing that she is living the life of her dreams now. She shared that she has wanted to be a published author since she was in the fourth grade.
The paperback, Beyond Sober: You Put Down the Booze, Now What? was written to be a simple read that could save someone's life. People wanting to learn more insight on achieving sobriety can find her book on multiple platforms.
Wright will hold her official book launch on Monday July 10 at the Hyatt in Harrisonburg at 6 p.m.
Copyright 2023 WHSV. All rights reserved.