Freedom gives reason to celebrate the Fourth of July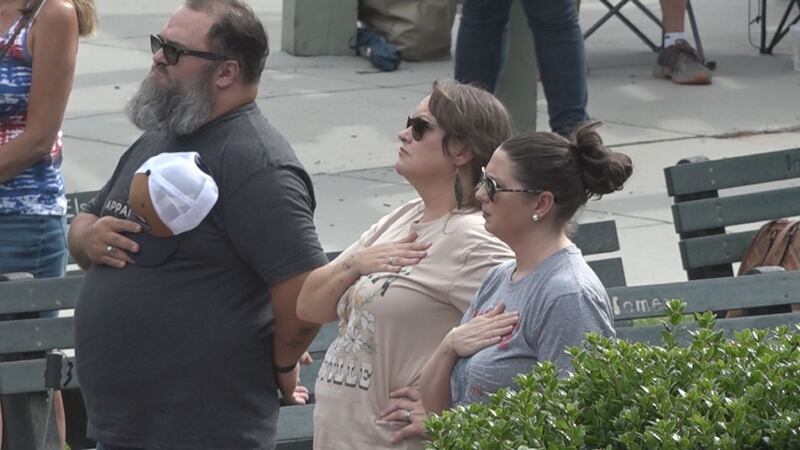 Published: Jul. 4, 2023 at 11:47 PM EDT
LURAY, Va. (WHSV) - Fourth of July celebrations have been on a roll since June 24 in the Shenandoah Valley including the Downtown Getdown in Luray's Ruffner Plaza. Singer-songwriter Lee Greenwood famously wrote the lyric stating "America's flag still stands for freedom" in his song, God Bless the U.S.A. Attendees of the Independence Day celebration find momentums like freedom to be a reason to celebrate the holiday.
"I was actually fortunate enough to serve in our Army National Guard, so being a part of defending our freedom, it means so much. Being at an event like this, even in the local small town, we can forget a lot of that divisive rhetoric that we hear all the time, and we could see people for who they are: just Americans," United States Military Veteran Ryan Cubbage said.
Organizers say all walks of life, including people visiting Luray from other states, called wanting to see what their celebration included. They found that unity gives hopes for a better tomorrow nationwide.
"I really hope that the future is brighter for us, that we can realize some of our full potential, and see all the great things that were truly capable of when we set aside all of our divisions that are kind of pushed among us. We're a lot more united than people think, and we all share a lot of the same core values. That's what makes us so great," United States Military Veteran Ryan Cubbage said.
The Downtown Getdown was one of the few Independence Day events held on the Fourth of July in the valley. One motivation Luray had to celebrate was being a melting pot for culture and creed.
Copyright 2023 WHSV. All rights reserved.