Juneteenth Block Party in Harrisonburg shows unity in the Valley's community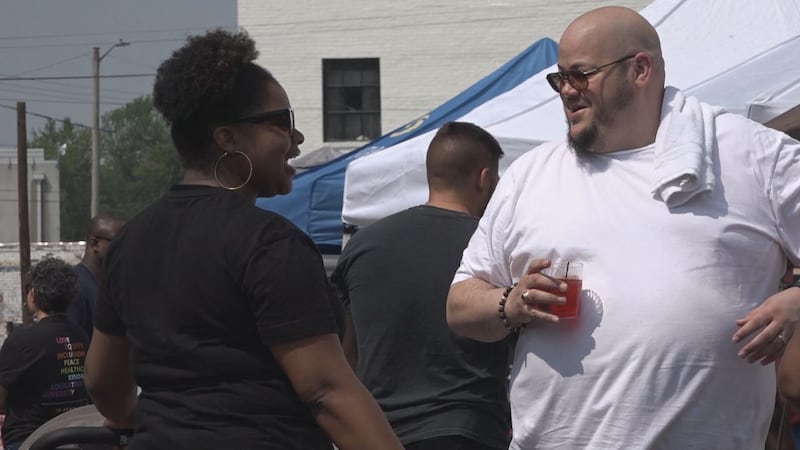 Published: Jun. 18, 2023 at 7:19 PM EDT
HARRISONBURG, Va. (WHSV) - The City of Harrisonburg hosted its third annual Juneteenth Block Party & Celebration downtown Sunday.
The tradition brought out all types of people to celebrate the federal holiday, which recognizes the emancipation of enslaved African-Americans
"It is our Juneteenth. It is our Fourth of July. It is our independence. It is a day that all blacks were considered free - In Louisiana, Texas when they finally reached out tell them that we were free. That's why we have all the red food — to symbolize the power and enrichment that we endured while going through slavery, and now free," Brightview Certified Substance Abuse Counselor Winnie Dickerson said.
Magpie, Sentara RMH, the Harrisonburg Police Foundation, Eastern Mennonite University, VRMC, Sage Bird Ciderworks, and Outskirts all pitched in to make the event a success.
Mayor Deanna Reed said celebrating June 19th is what liberated black people to pave the way for future generations.
"In that freedom, now you have black elected officials, you have black teachers, black educators, black doctors, lawyers, and so, that's who we are, but it started with our freedom," Mayor Reed said.
Mayor Reed said the block party started with Magpie owner, Kirsten Moore, because of what it means to have a business on the northeast side of Harrisonburg.
The Juneteenth block party is open for everyone to enjoy celebrating life and taste what this part of Black history truly means.
Copyright 2023 WHSV. All rights reserved.