Strasburg's historic walking trail gets navigating tips with upgrade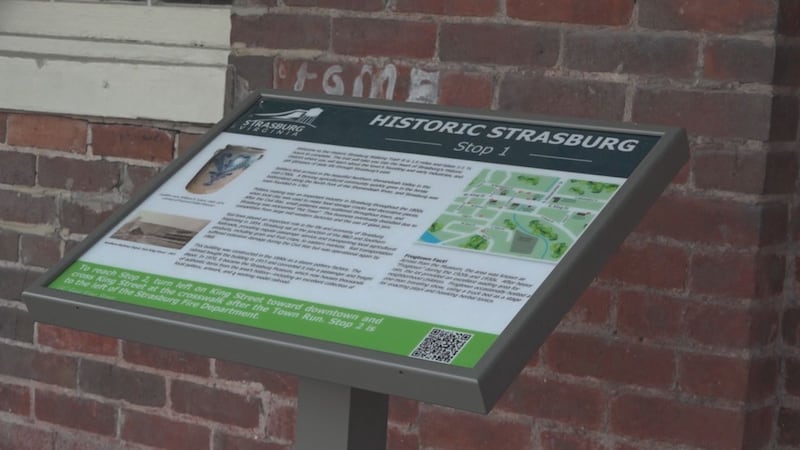 Published: May. 23, 2023 at 12:09 AM EDT
STRASBURG, Va. (WHSV) - The Town of Strasburg updated its historic walking trail this month to match its re-branding. One of the main goals officials have is for residents and visitors alike to learn more about everything Strasburg has gone through.
Strasburg's historic walking trail takes its travelers through 10 stops with a Scenic view of the Downtown Square. Supporters are excited about the updated history and want the growth to continue.
"If they have some facts — history, facts, or a story, reach out! We're always trying to get more stories, the history of Strasburg, which we all love and appreciate,' Strasburg Heritage Association President Tim Taylor said.
This look is the third version for the historic walking trail. Some participants describe the map can be a little confusing and can make the scavenger hunt difficult, but town officials say they thought ahead with a plan for that.
"They have the directions on each side to the next one in the specific address and it's located just in case some people aren't math users as well as others and they have different options on how to get to the next sign," Strasburg Director of Strategic Initiative Olivia Hilton said.
The upgrade has been two years in the making with the trail not being updated for two decades. Town staff said they expect to see the hunt flourishing for several years.
Copyright 2023 WHSV. All rights reserved.