Black man's decapitated remains found after he warned his mom he was targeted by 'truckloads of white guys'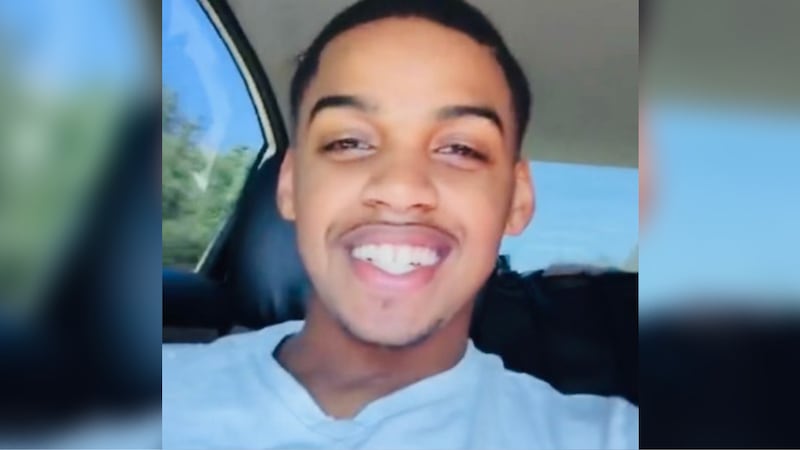 Published: Apr. 27, 2023 at 1:38 PM EDT
JACKSON, Miss. (WLBT/Gray News) – A Mississippi family is searching for answers about what happened to their son after his remains were found in three separate places.
Attorney Ben Crump is now involved, as he and the family said they believe this could have been a racially motivated murder.
The family of 25-year-old Rasheem Carter said he was last seen outside a Super 8 Hotel in October in Laurel, which is half an hour away from where he had been contracted to work at manufacturing company Georgia Pacific in Taylorsville.
Part of his remains were found on Nov. 2, 2022. A second set of his remains was found later, and a third set was found Feb. 23.
Crump said the family was notified via email about their son's DNA match to the remains.
Crump released a statement Wednesday in response to the findings of the Mississippi Crime Lab, saying, "It is unacceptable that the family had to find out through an email that more of Rasheem's remains were found."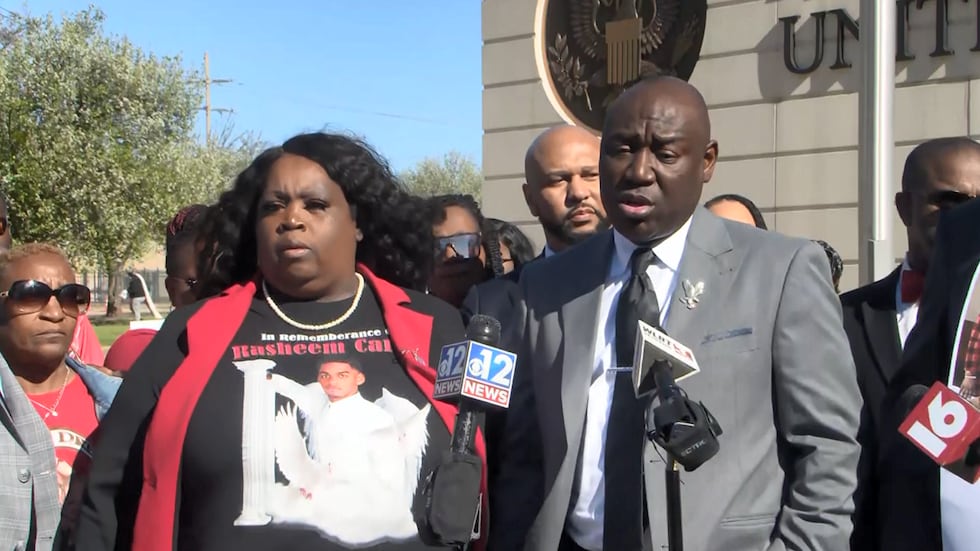 The cause of Carter's death remains undetermined, according to the Smith County Sheriff's Department.
A forensic anthropology examination was completed by the Mississippi State Medical Examiners Officer on Feb. 2. Based solely upon the condition of Carter's remains, no cause of death "could be reasonably determined" by the medical examiner's office.
However, his family claims that officials have admitted they believe he was murdered.
Those close to Carter said he was being threatened by people he knew.
"My son told me that it was three truckloads of white guys trying to kill him," his mother Tiffany Carter said.
Tiffany Carter went on to reveal that her son sent her a warning in a text message right before he went missing.
"He said, 'Me and the owner of this company not seeing eye to eye, mama,'" she read from her phone. "'If anything happened to me, he's responsible for it. I'm too smart for it, mama. He got these guys wanting to kill me,' and that's what he sent to me."
Tiffany Carter said her son went to the Taylorsville Police Department asking for help, but claims they were no help at all.
On Oct. 2, 2022 – one day after Rasheem Carter last communicated with his family and the same day they filed a missing person's report – he was captured on a trail camera in a wooded area where his remains were later found.
In the footage, which the family shared with Insider, Rasheem Carter is seen shirtless in the woods. His upper body appears to be covered in bruises and he is holding what looks like a large stick.
Officials said, however, that the apparent bruising could actually just be shadows.
Tiffany Carter told Insider that the footage shows her son "running for his life."
"When I see that picture, I know my son was somewhere struggling, somewhere running for his life... I really believe he was chased there," she said.
Attorney Carlos Moore, who is serving as co-counsel, said Rasheem Carter was "dutifully and gainfully employed," just trying to make a living for his young child.
"And ends up dead, chased by what we believe to be a white supremacist, a lynch mob," Moore said.
During a press conference in March, Crump shared gruesome details on how Rasheem Carter's remains were found.
"His head was severed from his body," Crump stated. "His vertebrate, his spinal cord was in another spot they discovered away from his severed head."
Crump also said someone attempted to use Rasheem Carter's credit card after it was determined that he was dead.
"And we believe that is a big clue," Crump said. "Think about it, the person who had his credit card is likely to have encountered him while he was alive, and it shouldn't have to be this difficult for this broken-hearted mother to get answers."
The family is calling on the Department of Justice to investigate. They plan to protest this Saturday at 11 a.m. at the Taylorsville SportsPlex.
Copyright 2023 WLBT via Gray Media Group, Inc. All rights reserved.