Man accused of setting people on fire, killing 2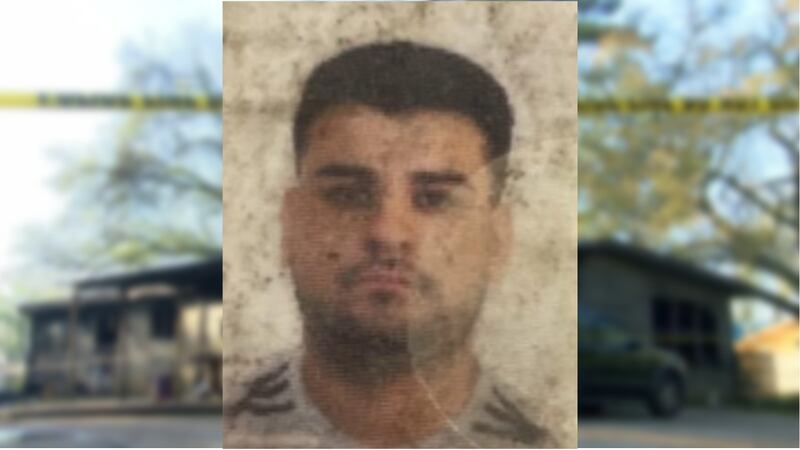 Published: Apr. 21, 2023 at 11:49 AM EDT
BYRAM, Miss. (WLBT/Gray News) - A man has been charged with two counts of capital murder and arson after he allegedly set seven people on fire in Byram, killing two and injuring five others.
Investigators with the Byram police and the district fire marshal said the suspect, Marcos Uriel Lara Perez, 31, set the fire intentionally after an argument.
Officials said Perez threw a bucket of gasoline on all of the victims before igniting the gas with a cigarette lighter, causing the house to go up in flames.
First responders were called to the structure fire just after 7 p.m. Easter Sunday.
By the time officials with the Byram Police Department and multiple local first responders arrived on the scene, they said the house was fully engulfed.
Several individuals outside the structure were severely burned, along with the body of a man later identified as 77-year-old Filiberto Torres. EMS ground and air support crews treated multiple patients.
Byram Police Chief David Errington said that the scene was "honestly horrifying" and the "worst traumatic event he'd seen aside from a car wreck."
Five people were taken to the University of Mississippi Medical Center with critical injuries, and one other victim was taken to Baptist Hospital with non-life-threatening injuries.
Two days after the incident, on April 11, hospital staff notified police that 45-year-old Jose Thomas Segura Juarez succumbed to his injuries after being airlifted to Regional Medical Center of Memphis, Tennessee.
Three individuals remain in the hospital, according to a news release from the Byram Police Department.
WLBT was told by Byram police that the suspect and the victims are all men. They also all lived together at the residence.
Perez was charged with two counts of capital murder and three counts of aggravated assault.
He was also injured in the fire and is currently being treated in a burn facility in Alabama.
Errington told WLBT that the suspect is currently unconscious and "could be hospitalized for a while."
Copyright 2023 WLBT via Gray Media Group, Inc. All rights reserved.