Dr Pepper introduces new flavor, 'Strawberries & Cream'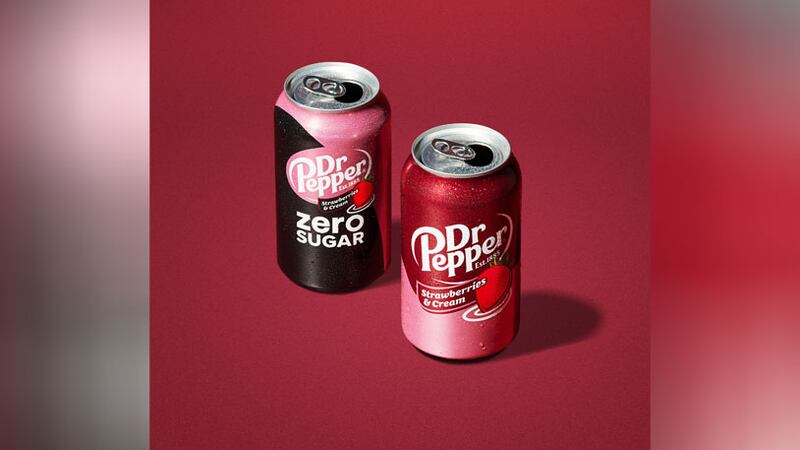 Published: Feb. 2, 2023 at 12:47 PM EST
(Gray News) - Dr Pepper announced a new "flavor innovation" is joining its lineup of beverages.
The company released Dr Pepper "Strawberries & Cream" as part of its permanent lineup on Wednesday.
According to a press release from the company, the new drink includes the 23 flavors that make up a regular Dr Pepper as well as "layers of refreshing strawberry flavor and a smooth, creamy finish."
Dr Pepper said the new soda will be hitting stores nationwide this month. It will be available in 12-ounce 12 packs in both regular and zero sugar.
They also said a new social campaign involving "Strawberries & Cream" will be launching this spring.
Copyright 2023 Gray Media Group, Inc. All rights reserved.