Blue Bell releases new flavor that will taste similar to fruity cereal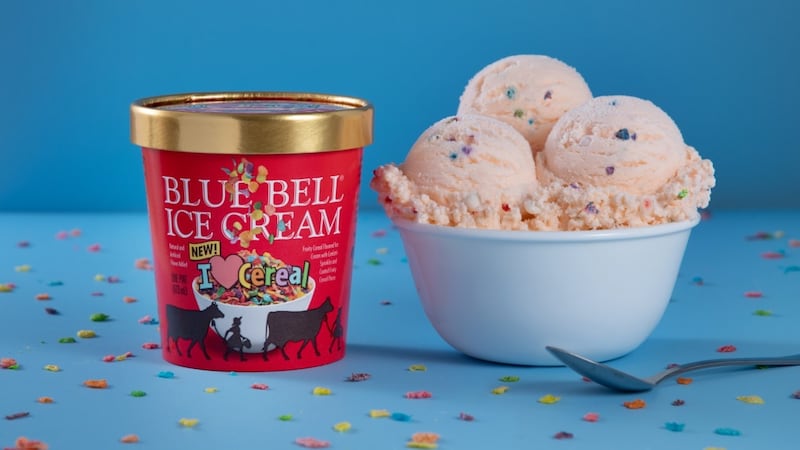 Published: Feb. 2, 2023 at 11:56 AM EST
BRENHAM, Texas (Gray News) - Blue Bell is adding a new ice cream flavor to its lineup, and this one is geared toward cereal lovers.
Its new flavor is called I ♥ Cereal, and it will be available in pints at grocery stores.
The release coincides with National Ice Cream for Breakfast Day, which takes place Saturday.
"Our new I ♥ Cereal is a mixture of vanilla ice cream to represent the milk, and fruity cereal pieces just like you would enjoy in your bowl for breakfast," Blue Bell general sales manager Carl Breed said.
Blue Bell said there are plans to unveil more flavors in 2023, and the ice cream maker already unveiled the Tin Roof -- a vanilla flavored ice cream with a chocolate sundae sauce and roasted peanuts dipped in dark chocolate.
The Tin Roof is available in the half-gallon size.
Copyright 2023 Gray Media Group, Inc. All rights reserved.