Virginia Department of Health answers questions about kids and the COVID-19 vaccine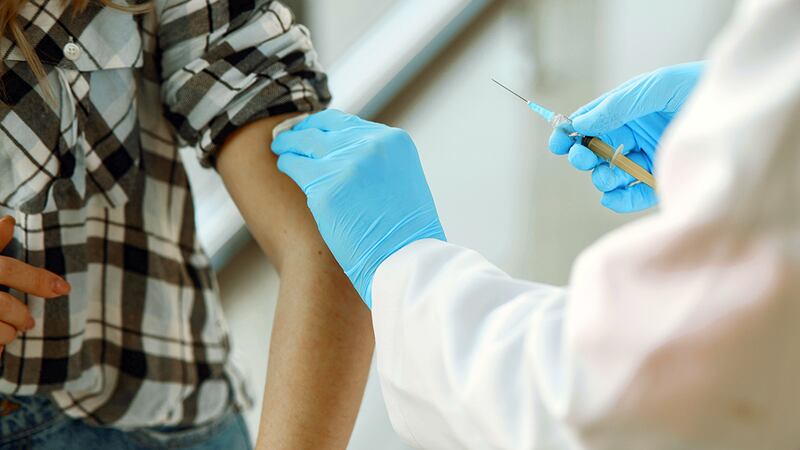 Updated: Jun. 3, 2021 at 7:06 PM EDT
RICHMOND, Va. (WWBT) - Kids have recently taken center stage in the vaccination efforts across Virginia as teenagers now qualify for the Pfizer vaccine.
Mask mandates are changing, while children under 12 stay unvaccinated. And even though school is not out this year, we're just months away from next school year.
The Virginia Department of Health is giving some incite to into the COVID-19 vaccine and kids.
What has the response been so far from parents deciding whether to vaccinate their teenagers?
"The response we've been hearing has been positive thus far. I think we've been hearing a lot of parents waiting to get kids vaccinated. " - Melissa Viray, Deputy Director for the Richmond Henrico County City health districts. "We understand that there might be other parents that want to wait it out a while."
What are we seeing in terms of side effects?
"You shouldn't be surprised if your child's arm is sore. You shouldn't be surprised if they're a little achy the next day. That generally lasts for like a day or two. That's just your body doing what it needs to do, generating an immune response to the vaccine," said Viray
When it comes to side effects, Viray says there weren't any more alarming concerns with trials in teenagers as compared to other studies of vaccines for COVID.
Is there any concern these could hurt developing kids in any way?
"In the same way that we weren't concerned about pregnant women in terms of how this vaccine works, it doesn't hang around," said Viray. "It doesn't enter your actual genes or your actual cells, your actual genetics. It hangs around just long enough that it produces protein and then your own body takes care of it. It teaches your body how to fight the infection and then it goes away. So we don't anticipate there being any long-term effects from this developing vaccine."
You may have read some nay-sayers concerned about kids, the vaccine, and an impact on fertility. Viray says that is absolutely not true.
"That has been debunked multiple times. There is no impact of the Pfizer or any of the mNRA vaccines to have any impact on current fertility for an adult or future fertility for children. That is just not how this vaccine works."
Is it just as important for kids or teens to get a second vaccine as adults?
Viray says skipping that second dose can really impact your protection.
"We are especially concerned about what we're hearing about even less effectiveness about the variants that are coming out with regards to one shot versus two," said Viray. "So, we would really encourage individuals who are partially vaccinated, who only have one shot, to not start unmasking yet. You really need to go ahead and get that second shot, and they need to continue to mask until they are fully vaccinated until after their second dose."
As for vaccinated teenagers in school?
"As we talk about masks in schools, I know the school year is ending. I know for kids getting the vaccine today, they've probably got roughly a month until they would be fully vaccinated, but some schools are year-round or offer summer programming. What's your expectation here in the next month or two for schools and masks," NBC12′s Sarah Bloom asked.
"There's a little bit of figuring out what to do I think," said Viray. "And then there's logistical considerations around how do you prove vaccination status or not. I think it's a little TBD, that each school district is going to have to figure out. You may have heard that Dr. Lane from DOE has said that mandates are not going to be something that his office comes out with."
So, the adults in your family are fully vaccinated. Your teenager has one shot, but not two, and kids under 12 are said to be less likely to transmit COVID. What is the best advice for masking or not masking your family?
"I think they should be thinking about the fact that their kids aren't vaccinated," said Viray. "So the CDC guidance applies to people who have been vaccinated. By definition, people who are under 12 won't be eligible for the vaccination. You know, your very small children...you're not going to be putting masks on anyway because you're not going to be able to mask well. But for your older children who are not yet vaccinated, they should still be adhering to CDC guidance around mask-wearing and social distancing because they are still vulnerable to infection."
Viray says to think of masks as a layer of protection for your kids until they can get the vaccine.
"Masking is a good backup for those who aren't vaccinated yet. So, it's a protection. It's not as good as vaccination, but we need to continue until you get that vaccination, and then with the children, those children who might also not be vaccinated for whatever reason from getting COVID.
When could kids under 12 get the vaccine?
"The under 12s are – we are closer than I hoped actually. If you heard from Pfizer, we may be seeing an application for emergency use authorization as soon as September or the school year," Viray said.
Is there hope that when school starts in the fall, we might see a return to normalcy in terms of interaction in the building?
"Assuming we get Pfizer, or assuming we get Pfizer, Moderna or a vaccine for the under 12s...after that happens, I do hope to see a near return to normal," Viray said.
With that said, Viray says it would be after enough kids are vaccinated, and that depends on these predicted timelines holding, parents choosing to vaccinate. Remember, some schools will return in August before that vaccine is offered. Viray also said some people may want some of these changes to stay in place.
Kids 12 and older have been approved for the vaccine for a few weeks now- so how is that likely to change school?
"For your older, your 12 to 15-year-old, I think there's a lot of considerations that these schools are thinking about in terms of both not vaccine shaming those whose parents are still thinking about vaccination," said Viray. "While we hope for vaccination, we understand this is a very personal choice and we don't want to shame people who are still thinking about vaccination."
Viray says it will likely be a school-by-school decision, and it may take some time to figure out what's best.
Once all children have access to a vaccine, hopefully by fall next year, we may see more changes. But Veray says we might not want to be so quick to return to what we call "normal."
We may want to keep some of the protections we've added to life.
"What I hope people find is that some of the things we are doing better now. What I'm hoping we're doing better now are handwashing, really good cough etiquette. I think people really stepped up their game in terms of cough etiquette, washing their hands and that needs to stay. We may with the vaccine...be able to go to closer sitting, closer sitting in schools with your classmates like you're used to, but there are certain things that I hope will never go away, and those are certain things we have been doing throughout, like handwashing. We might be doing them a bit better now and we need to continue that," Viray said.
Copyright 2021 WWBT. All rights reserved.
Want NBC12's top stories in your inbox each morning? Subscribe here.