Albemarle Co. hosts Crozet Master Plan 'pop-up' at Brownsville Market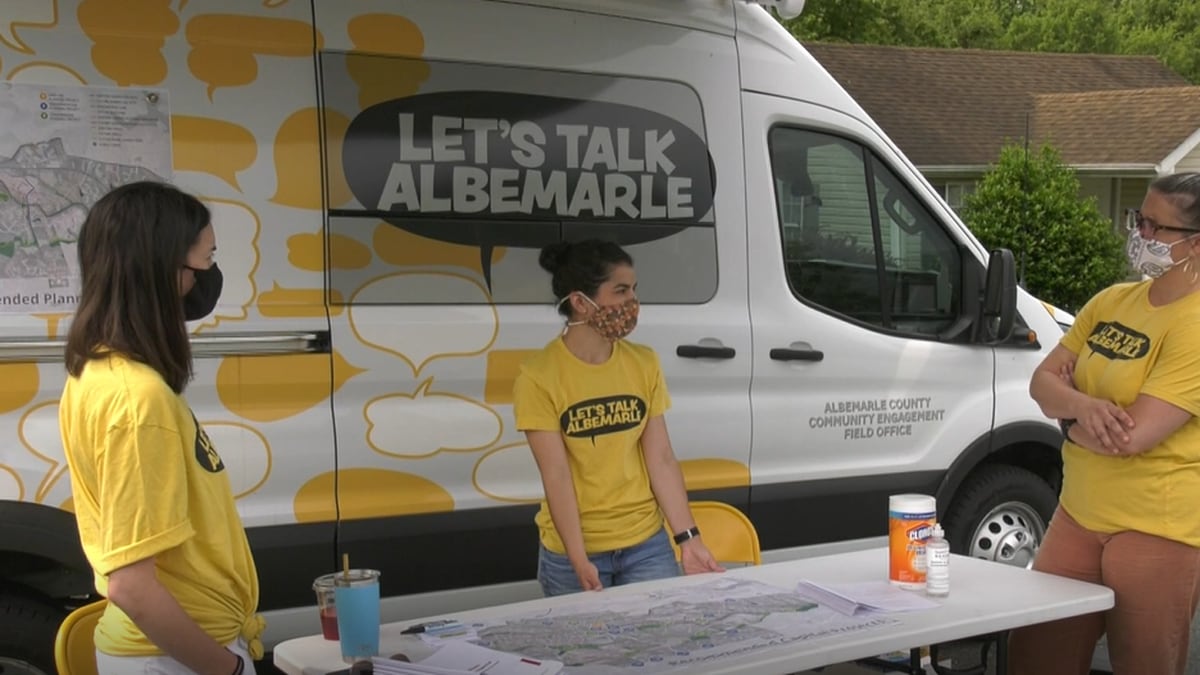 Updated: May. 24, 2021 at 3:17 PM EDT
CROZET, Va. (WVIR) - The Crozet Master Plan has been in the works since 2019. The draft is almost complete, but planners still want to hear from the community.
The county is hosting pop-ups around Crozet to hear from people about what they want the future of Crozet to look like. One of these events was held at the Brownsville Market Monday, May 24.
"The Crozet Master Plan is the 20 year vision for Crozet," Albemarle County Neighborhood Planner Michaela Accardi said. "We've heard themes from people about really valuing the small town feel in Crozet, as well as the need for additional infrastructure, transportation, and park improvements."
The plan heavily focuses on on the downtown area as the cultural hub for future development.
Planners like Accardi say people have stopped by to make suggestions and point out areas where they want to see improvement in sidewalks, trails, and more.
"We're wanting their feedback on prioritizing the recommended projects on the plan and hearing what's most important to people for implementing the plans vision," Accardi said.
There will be another pop-up from 3 p.m. to 4:30 p.m. Wednesday, May 26, at the Crozet Library. That will be followed by one at Crozet Park from 4:30 p.m. to 6 p.m.
Copyright 2021 WVIR. All rights reserved.