Former Charlottesville BRC Members call for Confederate statues to be covered while pending possible removal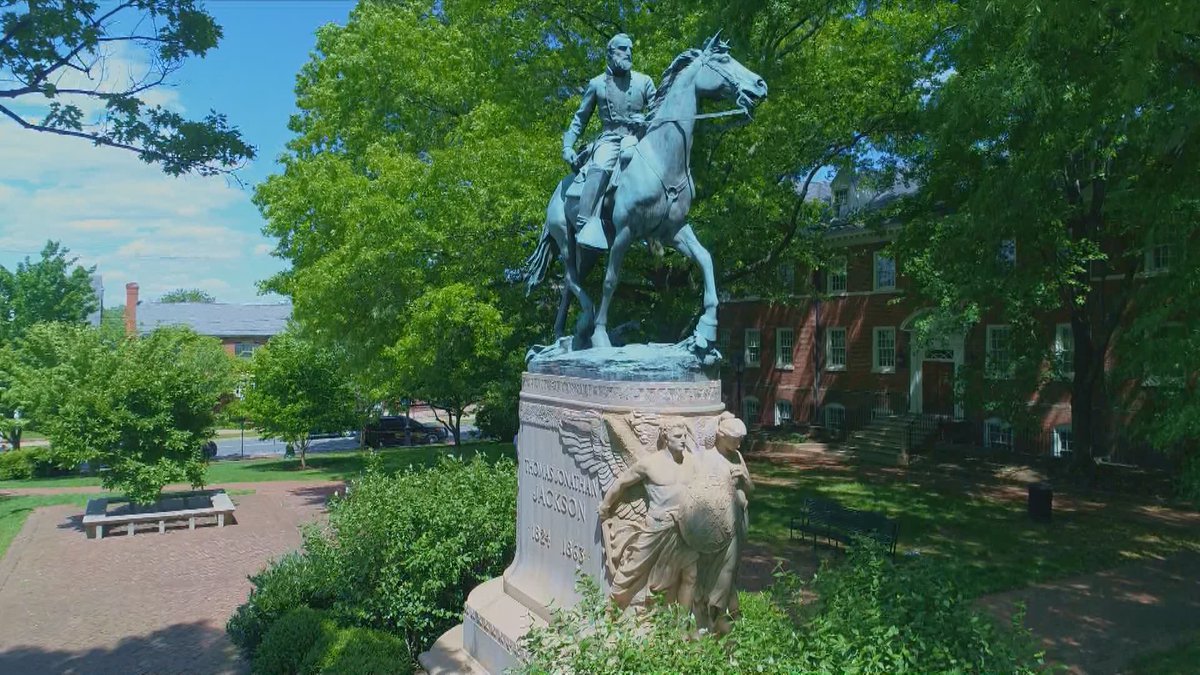 Updated: May. 3, 2021 at 10:07 PM EDT
CHARLOTTESVILLE, Va. (WVIR) - Former members of Charlottesville's Blue Ribbon Commission (BRC) on race, memorials, and public spaces are now calling on City Council to immediately cover the city's Confederate statues pending the possible removal.
The former BRC members are also requesting that council take it a step further and keep them from being displayed in public ever again, even if they are removed.
In a statement, they said the statues embody white supremacy and are rallying points for those who embrace violence and hatred.
City Councilor Lloyd Snook says council will take a step forward in the process by marking June 7 as the first public hearing on the statue removal. Snook says council will not cover or tamper with the monuments in the meantime, based on legal advice.
"Even the act of covering the statues is covered by the statute that requires public notice and 30 days and all this kind of stuff," Snook said. "The request to cover them...we can't, if we're going to adhere to the law of the state."
Activist Don Gathers still thinks council can find a way to conceal Robert E. Lee and Stonewall Jackson from the public eye until the city decides what to do with them.
"It's an important first step," he said. "It says very much that the city is not going to continue to allow these things to dominate our conversations, they're not going to continue to allow them to be the bastions of white supremacy."
Snook says that will not happen without its own hearing process and, instead, the city should just focus on the full-scale removal.
"I don't think there's going to be any question that we will remove the statues," Snook said. "The question is, there are some people who want us to take them down make sure they never see the light of day again. That's an expense that could well be $700,000-$800,000 or even a million dollars for us to do that."
Snook says city council already has monument removal money carved out in the budget, but if someone offers to take them away for free, it would save the city money.
"We've got people that want to take the Lewis and Clark statue for free, which would cost us $125,000 or something that we will now save by having somebody else moves them for us," Snook said.
Gathers and the other former BRC members think city council should use their power to ensure the statues never occupy a public space again.
"They don't have to open it up to the highest bidder," Gathers said. "They can go ahead and they can make some very strict regulations on who takes them in and what they do with them as far as displaying them."
"If somebody is willing to take them off our hands for free and let us put $800,000 or more into something that's much more productive for society, I want to at least listen," Snook said.
Copyright 2021 WVIR. All rights reserved.