Cardinals looking to attack Cavaliers through the air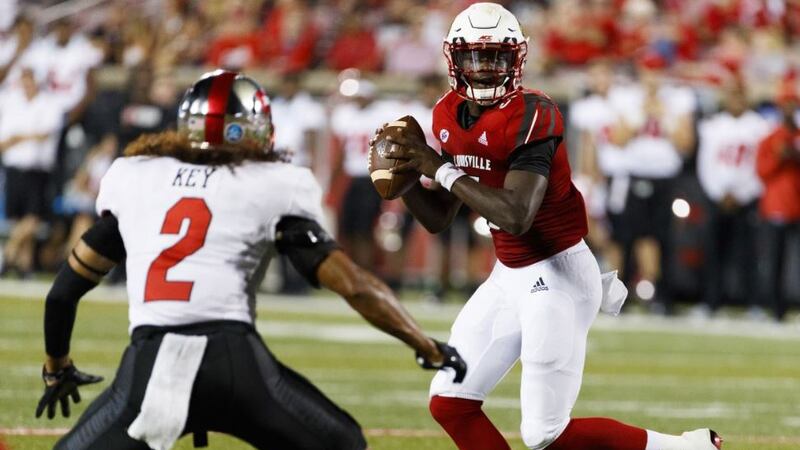 Published: Nov. 12, 2020 at 9:22 PM EST
CHARLOTTESVILLE, Va. (WVIR) - The Virginia football team will be back in action on Saturday, as the Cavaliers host Louisville.
This game was supposed to be played last weekend, but was postponed, due to COVID-19 issues for the Cardinals.
Cavaliers' quarterback Brennan Armstrong says the change gave him a chance to get healthy, and spend some extra time studying the Louisville defense.
"Their style is a lot of movement," says Armstrong. "They like to move a lot. Safeties, anybody around. They like to twist, and things like that. That's how they try and throw people off. Not with exotic blitzes, just a lot of different movement, especially coverage-wise. I think we're pretty comfortable with what we see, and we'll just play."
The Cardinals are less comfortable with what they'll be putting out there.
Louisville was missing a half-dozen defensive lineman when they played Virginia Tech two weeks ago, and head coach Scott Satterfield says they'll be in a similar position this week.
"There are going to be guys that have not played very much there up front that may have to get reps," says Satterfield. "We'll see how the game goes. We'll certainly be a little bit more shorthanded on that side of the ball, again. We got to find a way to win the game, and to try to help our defense out."
Satterfield says scoring points will be the best way to help out his under-manned defense, and they'll try to attack through the air, to avoid the Cavaliers D-Line.
"Virginia does a great job of containing a run," says Satterfield. "Conversely, they have given up some yards in the passing game. I think a lot of times it is difficult to be great at both. I think they have sold out on trying to stop the run, but still have done a great job of creating pressure and getting sacks."
The Cavaliers had five sacks in their upset against North Carolina, but they are last in the ACC in passing defense, allowing 312.2 yards per game.
UVA and Louisville will kickoff on Saturday at 3:30 p.m. at Scott Stadium.
Copyright 2020 WVIR. All rights reserved.