Community members call for Charlottesville City Council to change honorary street naming policy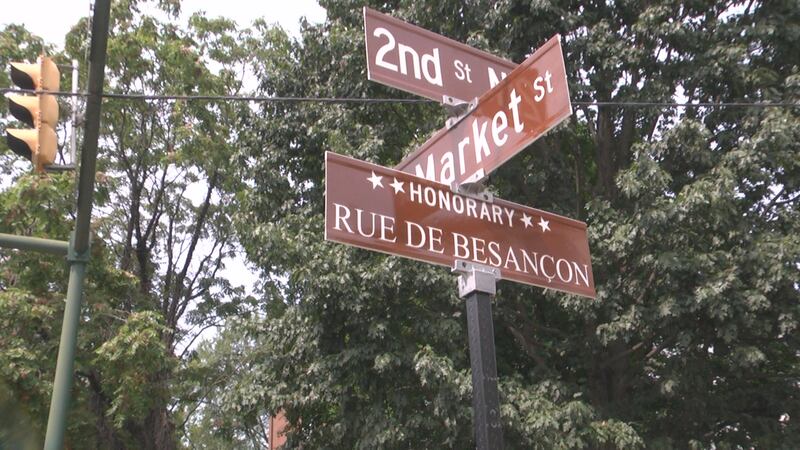 Published: Sep. 14, 2020 at 7:15 PM EDT
CHARLOTTESVILLE, Va. (WVIR) - Charlottesville is currently home to 12 streets with honorary names, from Heather Heyer Way to Asalie Minor Preston Avenue. As requests pour in for more, City Council finds itself stuck between its naming policy and mounting requests that don't follow it.
The council received more than a dozen new honorary street name requests in its most recent round of applications. Of that crop, only two have been approved so far. One unanimously renaming a portion of Grady Avenue after the late Reverend CH Brown. The other, by a 4-to-1 margin, will rename a stretch of Seventh Street downtown to Black Lives Matter Boulevard. The dissenting vote came from City Council member Lloyd Snook, as he said it did not fit current criteria.
That criteria requires the honorary name to recognize an individual, organization, entity, event, or something of local significance to the city. Several others were delayed action for similar reasons, including one proposal from Alex Zan with public support to rename a road "Black History Pathway."
That proposal, and an earlier one to rename part of Main Street "Black Excellence Way," have sparked a larger discussion on whether or not the policy needs to be changed.
Activist Tanesha Hudson says that push back on her most recent proposal, changing 4th Street NW between Preston Avenue and Commerce Street to Vinegar Hill Way, is not surprising but disappointing all the same.
"It continues to get swept under the rug," Hudson explained. "Every once in a while you'll get somebody that wants to really tackle that subject, but this city has never really paid its dues to the families that suffered from that area."
It's a sign to her that the policy needs to be adjusted.
"It's our time to unlearn a lot of things that we learned along the way that's just not right," Hudson said. "If that means undoing policies and redoing them so that people like myself, that wasn't at the table when these policies were created, are sitting at the table now, then we need to do that.
Mayor Nikuyah Walker and other council members have so far pushed back on the idea of changing the policy. Some, like Vice Mayor Sena Magill, have asked for more guidelines for the honorary naming process.
Copyright 2020 WVIR. All rights reserved.